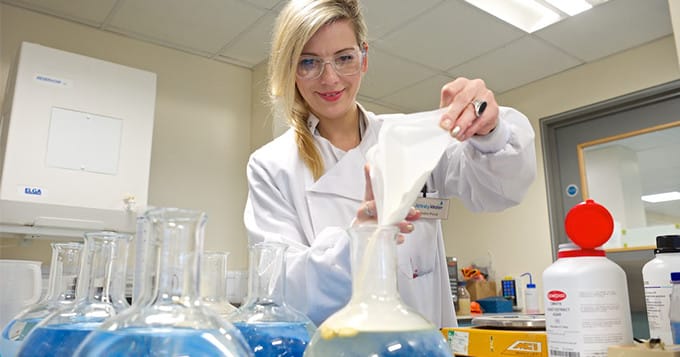 INDIAN ASSOCIATION FOR THE CULTIVATION OF SCIENCE
Jadavpur, Kolkata – 700032
Walk-in-interview for a RA-I(Institute) position under the supervision of Dr. Amit Majumdar, Department of Inorganic Chemistry, Indian Association for the Cultivation of Science will be held in the office of Dr. Amit Majumdar at IACS on January 30, 2018 at 3:00 pm.
Job Title:   Research Associate-I
No. of Posts:   1
Principal Investigator:  Dr. Amit Majumdar
Qualifications: 
A candidate should have first class or high second class in B.Sc. & M.Sc. degrees in Chemistry with minimum average marks of 55% and has obtained a Ph.D. degree in chemistryor due to submit thesis within three months. Candidate should have research experience supported by publications in peer-reviewed journals in the field of synthetic inorganic chemistry and reactivity. Preference will be given for candidates with research experience in the area of synthetic inorganic chemistry involving transition metals, usual product characterization techniques including spectroscopy, X-ray crystallography and electrochemical techniques.
A selected candidate who is yet to receive Ph.D. degree may join only after the submission of his/her thesis within the time-limit mentioned earlier subject to documentary proof of the thesis submission.  Such candidates will draw a fellowship amount as appropriate to a bridge fellowship as per the rules of IACS and will be eligible to receive the full RA-I fellowship from the award date of the doctoral degree, supported by documentary proof.
General Terms and Conditions: 
How to Apply:  
The interested candidates should attend the walk-in-interview with complete resume (mentioning email address and phone number) and photocopies of all certificates, reprints etc. along with the original certificates of qualification, experience etc.
For further details and clarifications candidates may contact:
Dr. Amit Majumdar
Department of Inorganic Chemistry
Email:[email protected]
Walk-In Details
Date of Interview – 

January 30, 2018

Time of Interview – 

3:00 pm.

Venue of Interview -Department of Inorganic Chemistry, Indian Association for the Cultivation of Science