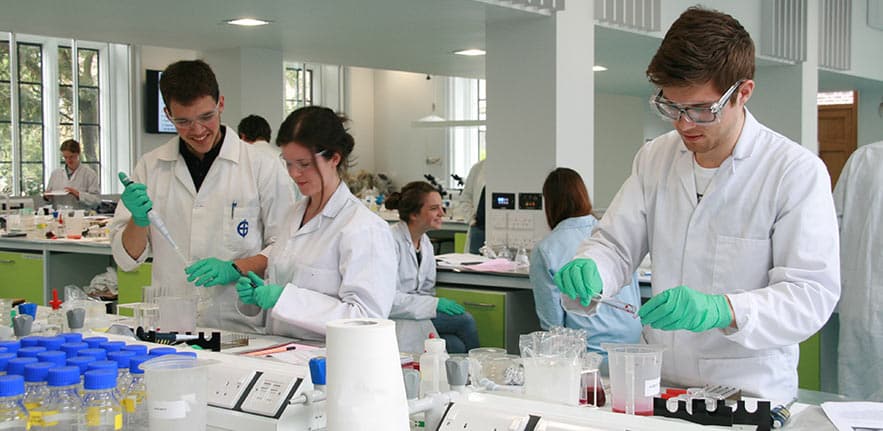 INDIAN ASSOCIATION FOR THE CULTIVATION OF SCIENCE
Jadavpur, Kolkata – 700032
      Adv No: IACS/ADVT/P/ 2016-17/78        Date: 16/01/2017
Applications are invited for Recruitment of One Contractual Safety Consultant
LAST DATE FOR SUBMISSION OF APPLICATION: 06/03/2017
Indian Association for the Cultivation of Science desires to appoint one full-time Safety Consultant on purely temporary and contractual basis initially for a period of one year. The extension of tenure and enhancement in salary will be on year to year basis, subject to the requirement of the Association and performance of the incumbent. The extension in service including the period of initial appointment will be for a maximum period of 3 (Three) years.
The Safety Consultant will have to attend to his duties at the Association on all working days, as per working hours prescribed for Institute. Besides, in order to tackle emergent situations as and when arise, he shall be required to attend the emergency and handle the situation to ensure safety of personnel, Laboratory and materials. He will also impart general and appropriate safety training to the Lab users.
The terms and conditions of appointment will be as under:-
Eligibility:
1. Minimum Educational Qualification as M.Sc. (Chemistry) with 5 years Experience of work
in similar line in any research Institute/Industry having expertise in handling chemical hazards in research Laboratories of the Institute/Industry which house different kinds of chemical and fire hazards for practical purposes.
OR
M.Sc. (Chemistry) and Ph.D. in Experimental Chemistry/Organic Chemistry/In-Organic
Chemistry/ Materials with 2 years Experience of work in similar line in any research
Institute/Industry having expertise in handling chemical hazards in research Laboratories
of the Institute/Industry which house different kinds of chemical and fire hazards for
practical purposes.
2.   Maximum age limit:- 62 years (Retired persons can also apply)
3.   Should possess sound health and be medically fit.
Salary:-
1. Maximum of Rs. 70,000/- per month (Consolidated and fixed), depending on qualification & experience for working individual and for retired individual maximum of Rs. 50,000/- (Consolidated and fixed) based on qualification & expertise.
Leave & other benefits:-
1. At par with other contractual staff/Consultants of similar nature in the Institute.
Nature of job:-
1. Absolutely temporary and on contractual basis on a monthly Consolidated Salary specified above.
2. Will not be entitled for regular appointment or absorption at any stage of the service.
3. Will work under the supervision of the designated committee (Green, Clean and Safe Campus Committee) of the Institute.
4. The Institute reserves the right to terminate the service at any time without assigning any reason in the better interest of the Institute.
5. Normally, the service may be terminated by either of the employer or employee by giving one month's notice.
6. In case there is no extension in the service after the stipulated period of engagement, the incumbent will have no right to claim for extension and service will automatically cease from the end of the last working day.
General:-
1. Should possess valid degrees and credential certificates from the recognized University/Institution/Organization.
2. To attach all the relevant certificates duly self attested and produce the originals at the time of interview.
3. Institute will not be bound to bear any other financial or other service liabilities at any time except the consolidated salary mentioned above.
4. He /She will not be treated as a permanent employee of the Institute.
5. Eligible and interested candidates may send their applications duly typed with the latest photograph to the Registrar on his email [email protected] or by speed post or by hand in the dispatch section of the Institute.
6. The envelop should be super scribed on the top centre as "Application for Safety Consultant".
7. For any clarification related to application candidates may contact to Mr.ML SONI, Assistant Registrar (Adm.) on his email Id: [email protected] . For any development, kindly keep visiting our website for the post of Contractual Safety Consultant.
Acting Registrar
……………………………………………………………………………………………………………..
R E G I S T R A R
Indian Association for the Cultivation of Science
2A & 2B Raja S. C. Mullick Road,
Jadavpur, Kolkata -700032
Phone : 033-2473-4971 Fax : 2473 2805
E-mail : registrar [at] iacs.res.in
Application Deadline – 06th March 2017