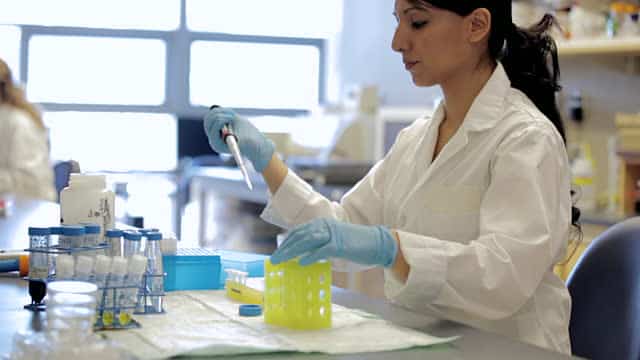 It was at the behest of Late Pandit Jawaharlal Nehru, then the Prime Minister of India, that the institute was conceived with the theme of "Atom for Peace" dedicated exclusively to peaceful application of radiation i.e., diagnosis & treatment of patients with Radio-Isotopes in a variety of ailments specially cancers etc. To begin with patients with thyroid disorde9rs were involved as thyroid is one of the organs affected by radiation and is easy to study using Radio-iodine. Basic & applied research was also started in the field of Nuclear Medicine and Radiation Biosciences. With the initiative of Lt Col Mazumdar and unstinted support from the Government of India Institute of Nuclear Medicine and Allied Sciences, now familiarly known as INMAS across the globe, was established under the Defence Research & Development Organisation or DRDO in 1961.
Job Title – Junior Research Fellow
No.of.Fellowships – ONE
Stipend (monthly) – Rs.25,000/ + HRA as per rule (As per Fellowship granted by funding
Upper Age Limit – 28 years for JRF as on the last date for receipt of application. The upper age limit shall be relaxable to the candidates belonging for (SC/ST candidates is 5 years relaxation, 3 years to OBC candidates, and other entitled
categories as per Govt rules). Actual No. of vacancies may vary
Qualifications – A first class Master's Degree in Chemistry Having LS/NET of UGC-CSIR only
Terms and Conditions:
Tenure: Maximum 2 Years as JRF (subject to efficient progress/output). Candidate must qualify LS/NET of UGC-CSIR (candidates with their own fellowship can CSIR/UGC/DST, etc. can only apply).
Application form can be download from the website www.drdo.gov.in and E-Mailed to a[email protected]. Last date to apply by email is 1700 hrs on 20 October 2016.
Candidate should write

Subject and Fellowship

agency name in which he/she applying for in subject field of Email. Candidates will be required to produce certificates/testimonials in original at the time of interview. No entry in campus without certificates/testimonials in original.
Incomplete applications are liable to be rejected.
Confirmation will be sent to short-listed candidates through email only.
Antecedents of selected candidates will be verified.
Latecomers will not be considered.
It may please be noted that offer of Fellowship does not confer on fellows any right for absorption in DRDO.
Candidates should carry photocopy of Application form sent by email with them.
No TA/DA will be paid for attending interview & on joining.
Application Deadline – 20th October 2016