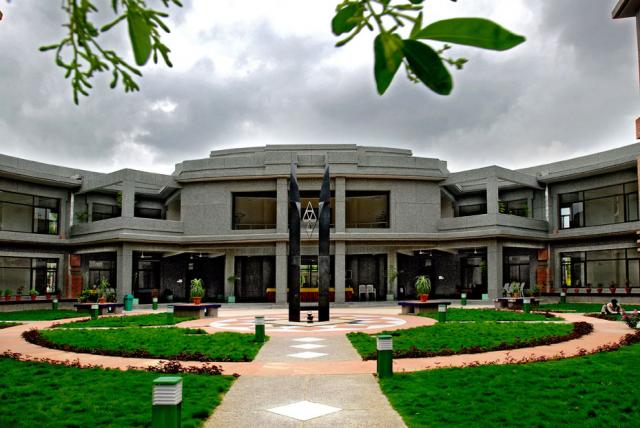 Vacancy For Junior Research Fellow @ IIT Gandhi Nagar
Indian Institute of Technology Gandhi nagar, located in Gandhi nagar, Gujarat, India, is a public institute of higher education declared to be an Institute of National Importance by the Government of India. The Indian Institute of Technology Gandhi nagar strives to offer the best undergraduate and graduate education in India with unmatched innovations in curriculum. The institute promotes critical thinking and an appreciation of the interdisciplinary character of knowledge, with an emphasis on the liberal arts, project oriented learning, compulsory courses in design and the life sciences, diversity and globalization.
Job Title: Junior Research Fellow
Number of Vacancies: One
Project Title: ͞Condensed aerosols for next generation fire extinguishers
Funding Agency: SERB
Duration: One year
Qualifications:
BTech degree + valid GATE /M.Tech degree in Chemical Engineering / Mechanical Engineering or equivalent from reputed institute
Strong motivation to take-up research ventures in the field of aerosols
Desirable:
Background in experimental research with nano-particle /aerosol synthesis and its characterization
Back ground with the aerosol dynamics, heat transfer, thermodynamics, solids decomposition
Familiarity with aerosol and fire dynamics
Fellowship:  Compensation will be 25,000/- per month (consolidated salary). Initial appointment will be for 1 year with the possibility of renewal for up
to two more years depending on performance.
How to Apply:
Those interested are requested to download the application package from http://www.iitgn.ac.in/job.htm , e-mail a single zipped file containing (1) Curriculum vitae highlighting expertise, (2)List of referees and their contact details and (3) a 1 page statement of purpose outlining the skill sets which you will bring and apply in the research area to [email protected].
Please note that your single zipped file should be named as _jrf3_iitgn.zip and the subject line of the email should be ͞UAY-JRF3-IITGN. Candidates shortlisted for the interview will be informed and they are to submit the hardcopies of all these documents, if they are selected.
Deadline: The last date for application is September 7, 2016.