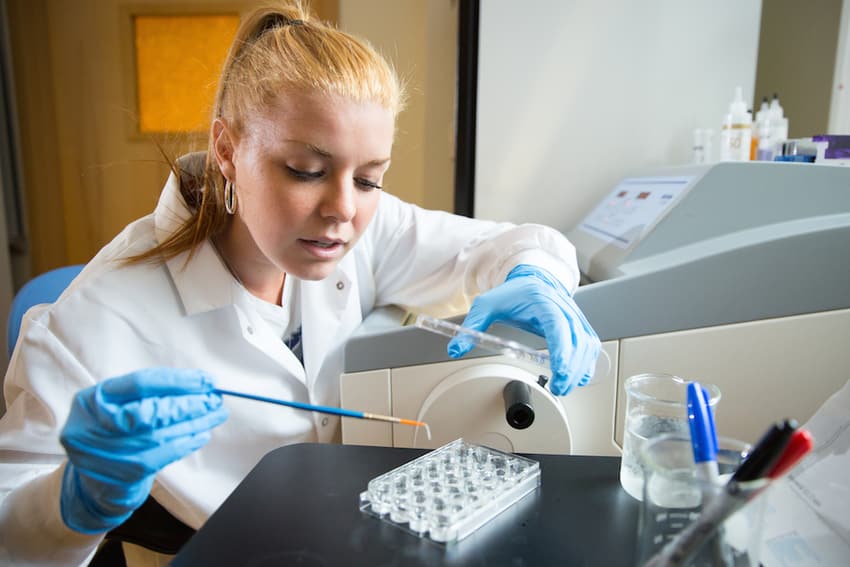 Syngenta exclusively hiring for the post of Junior Research Scientist
Syngenta is a leading agriculture company helping to improve global food security by enabling millions of farmers to make better use of available resources. Through world class science and innovative crop solutions, our 28,000 people in over 90 countries are working to transform how crops are grown. We are committed to rescuing land from degradation, enhancing biodiversity and revitalizing rural communities.
Job Title: Junior Research Scientist
Job Code: 1602920
Job Description:
Purpose:
Carry out the synthesis of new chemical entities for biological evaluation as crop protection agents as per the team priorities as directed by their team leader
Accountabilities:
To deliver compounds by carrying out multi-step syntheses of organic compounds which are obtained in high purity for testing as crop protection agents
To complete projects as per the agreed objectives and milestones.
To support the Team Leader to run the laboratory efficiently.
To maintain and protect the laboratory resources and equipments.
To maintain highest standards of HSE including laboratory houskeeping.
To be able to interact with contacts in other research sites as and when required.
To apply new learning's in chemistry/technique in order to solve synthetic or scale up problems
To use relevant analytical methods to interpret results independentlyTo record and report research results and laboratory protocols accurately and in real time
Work to agreed Syngenta standards with respect to quality and HSE
To utilise the available resources such as the laboratory infrastructure chemicals responsibly
To actively participate in discussions in project meetings
To actively seek opportunities to work innovatively.
To maintain complete confidentiality of all Syngenta intellectual property.
Qualifications:
Experience Required:
Experience of 2 to 3 years in a synthetic organic chemistry lab.
Knowledge of named organic reactions and mechanisms and ability to apply the same to solve synthetic chemistry problems at hand.
Knowledge of HSE aspects as applicable to working in chemistry laboratory.
Critical Knowledge:
Ph.D /M.Sc. /M.Sc.(Tech)/ M.Pharm (Pharma chemistry) in Organic Chemistry or Chemical Technology from a reputed institution
Location: Goa
How to Apply:
Interested candidates can apply online via the link below.