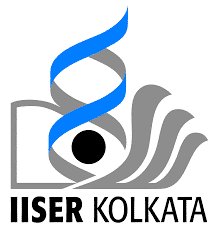 Junior Research Fellow (JRF) Position
Applications are invited from the citizens of India for JRF position for the sponsored project undertaken in the Department of Chemical Sciences, IISER Kolkata. This temporary position is initially for a period of 1 Year and tenable only for the duration of the project. The requisite qualification, experience, etc. are given below:
Project Title: Non-covalent interactions as instrument for control of water uptake and mechanical properties of side chain amino acid containing hydrogels: complex experimental and theoretical study.
Temporary Position: JRF
No.Of vacancies: one
Salary: 25000/- per month
Coordinator/PI: Dr.Priyadarsi De
Department: Dept.of chemical sciences IISER, kolkata
Qualifications and Experience: M.Tech degree in Materials Science/ Polymer Science or MSc in Chemistry (Organic/Physical Chemistry Specialization ) from a recognized University with valid GATE/NET score and minimum 55% marks or equivalent CGPA in aggregate. candidates having research experience in polymer chemistry will be preferred.
Funding Agency: Department of Science and Technology, International Division (Indo-Russia DST-RFBR coperation)
Last Date: 27 March, 2016
Application fee: Nil
Application Procedure: Send application along with CV to Dr. De at [email protected] and [email protected]