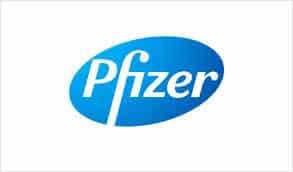 Job description
Responsibilities
We are seeking a Senior Research Manager/Team Leader to join the Pfizer, Manufacturing Technology Development Centre (MTDC), a new group in Singapore inside Global Technology Services (GTS) in Pfizer Global Supply (PGS). The MTDC is being established to develop new manufacturing technology platforms and apply best process engineering, chemistry and analytics to a range of opportunities in Pfizer manufacturing.
The successful candidate will lead the MTDC to develop process engineering, chemistry and analytical technology solutions and Platform Technologies from ideation through Proof of Concept and Development and onto Technology Transfer to kilo labs/pilot plants and manufacturing facilities. Operational management of the MTDC required to ensure safe practices, efficient use of resources and facilities, budget control and excellent communications.
Scientific and Business Strategy:
* Provide scientific and business leadership to ensure technologies are positioned for successful progression in kilo labs/pilot plants to meet future manufacturing requirements
* Ensure the MTDC delivering scientific excellence with maximum busin
ess impact
* Collaborate across GTS, PGS and R&D to drive development and implementation of agreed technology strategies
* Lead the adoption of new workstreams and best practices ensuring maximum effectiveness of the MTDC.
* Foster a culture of Innovation and can-do in the MTDC.
Leadership and Influence:
* Represent MTDC to ensure good collaborations, proactive engagement and positive relationships are developed and maintained with groups inside and outside of Pfizer.
* Partner with fellow GTS groups, manufacturing sites and WRD to ensure process engineering technical solutions and Platform Technologies are identified, developed and brought forward to commercialization.
Qualifications
* Basic degree in Process Engineering or Organic Chemistry (1st or 2nd class) and a Masters or PhD in Process Engineering or PhD in Organic Chemistry
* At least 4 years experience post Masters or PhD in either academic research or laboratory based industry work or combination of both with minimum 3 years supervisory experience.
* Recognised as a strong leader within Chemistry/Chemical Engineering discipline.
* Expertise in Chemical or Process Engineering Technology Development.