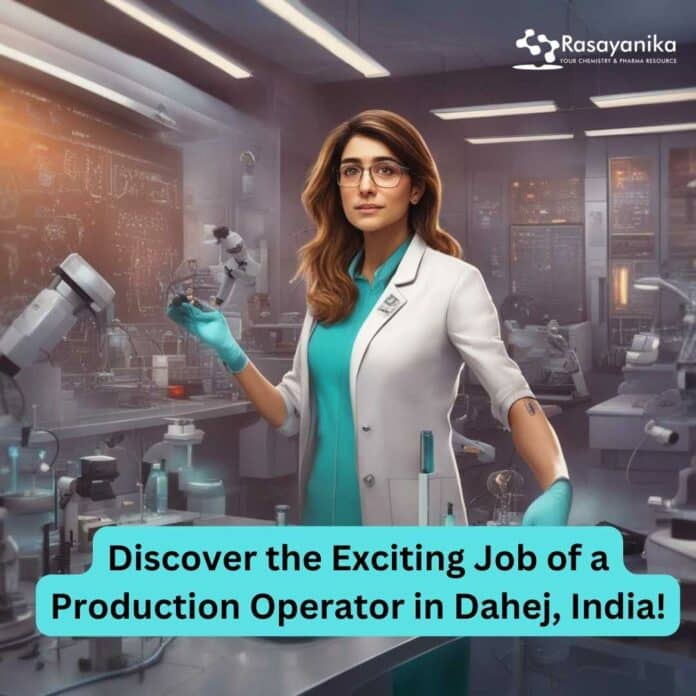 PRODUCTION OPERATOR
Job Title: Production Operator
City, Country: Dahej, India
Hybrid/Remote/On Site: On Site
At dsm-firmenich people are at the heart of the company. We are committed to equal employment opportunities and value diversity in the workplace.
Your key responsibilities
Ensure Clean & dry Container (TOTE, IBC, Drum) before use. Labelling on each containers/storage & piping
Sampling as per SOP/Batch sheets. Material shifting & Lifting between Storage area & Equipment as per requirement in SOP/Batch sheets. Record Downtime for equipment
Preparation of Equipment for Maintenance. (Depressurize, Empty, Isolation, Tagging) for Spot permits, Class I & Class II permits as required. Check Equipment for safe operation after completion of maintenance work.
Follow HS&E guideline & ensure safe workplace. Report unsafe conditions & act to avoid near misses. Fire Watch for any Class I permit as & when required
Basic knowledge of Chemical plant Unit Operations and fundamentals
Coordinate with few functions like Engineering & Maintenance for Forklift/BOPT related works, Participate in Idea Generation sessions, various safety initiatives & small group activities.
Monitoring and maintaining the areas – Intermediate Tank farm, Intermediate fraction storage area
Daily basis maintaining inventories of fractions and transferring Waste stream to WWTP.
Monitor and highlight the status of BOPT/Forklift condition
Fill the tanker loading /unloading batch sheet and maintain proper documentation.
Ensuring good housekeeping and follow standard HSE practices.
Receiving, transferring, blending and loading of RM/FG.
Supervision of all jobs done by contractual workers.
To record the stock of input/output and notify Shift In Charge-Production /Manager-Production about its inventory levels.
Notify Shift Incharge /Manager Production about equipment/instrument & process problems.
To execute action plans to achieve IMS objectives.
We bring
A rich history and a promising future of bold scientific innovation and passionate creation with our customers;
A space to grow by encouraging and supporting curiosity and an open mindset;
A culture that prioritizes safety and well-being, both physically and mentally;
The opportunity to work for a company where sustainability is much more than a claim and is core to our strategy and purpose;
A flexible work environment that empowers people to take accountability for their work and own the outcome;
Barrier-free communities within our organization where every employee is equally valued and respected – regardless of their background, beliefs, or identity;
You bring
Diploma Chemical engineering or B. Sc (Organic Chemistry – preferred)
4 to 7 years of Production experience
Should be able to work as a member of the team/Excellent team player
Good shop-floor execution skill, open minded & demonstrating safe & quality work following guidelines during shift operations
Keywords: Production Operator, Dahej, India, On Site, Chemical Engineering, Organic Chemistry.