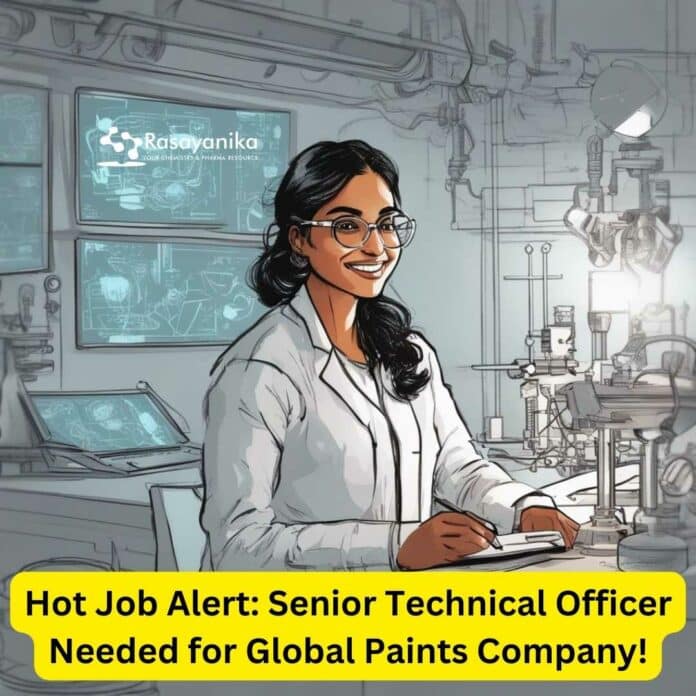 Senior Technical Officer
Date: Oct 5, 2023
Location: Thane, IN
Company: AkzoNobel
We supply the sustainable and innovative paints and coatings that our customers, communities – and the environment – are increasingly relying on. Our world class portfolio of brands – including Dulux, International, Sikkens and Interpon – is trusted by customers around the globe. We're active in more than 150 countries and have set our sights on becoming the global industry leader. It's what you'd expect from a pioneering paints company that's committed to science-based targets and is taking genuine action to address globally relevant challenges and protect future generations.
For more information please visit www.akzonobel.com.
© 2023 Akzo Nobel N.V. All rights reserved.
Job Purpose
OTIFQ delivery of experimental plan and technical deliverables, as well as VC deliverables.
Assist in creating and sustaining competitive advantage against market Leaders.
Work on INNOVATION & RENOVATION projects are for the organization plan.
Compliance to global AkzoNobel HSE&S and PS policies and Sustainability requirements for NPDs is mandatory.
Develop product know how and understanding of customer needs, market insights and practice.
Key Accountabilities
HS&S: Act HSE&S responsible and assist Lab Manager/Steward to ensure and implement safe working conditions, consistent with global HSE&S & Sustainability policies.
Take individual responsibility for planning and conducting experimental work plan for new product development & renovation and assist project manager to OTIFQ achievement of project deliverables, to meet stakeholders' needs.
Contribute to leveraging globally available technologies & repeatable Architecture models.
Assist product owner in providing technical support to customer complaints.
Accurate preparation and recording of experimental work with clear and concise presentation of key technical data.
Experience: 1-3 Years of relevant experience.
Education: B Tech or M Tech (Chemical technology / polymer / surface coating technology) / M Sc (Chemistry) from Institute of repute
Competencies
Accepting Direction
Accepting Responsibility
Acquiring Information