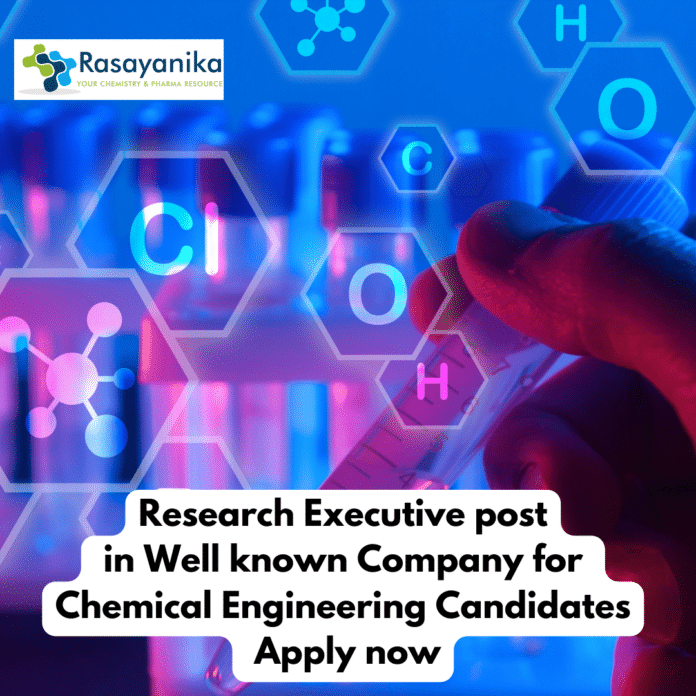 Unilever BSc Chemistry Job – Chemical Engineering Candidates Apply
Unilever BSc Chemistry Job – Chemical Engineering Candidates Apply. Unilever BSc Chemistry, Chemical Engineering Research Job – Apply Online. Interested and eligible applicants can check out all of the details on the same below:
Job Position: Research Executive
Job Location: Bengaluru, Karnataka
Job ID: R-72956
ABOUT UNILEVER:
Be part of the world's most successful, purpose-led business. Work with brands that are well-loved around the world, that strive to improve the lives of our consumers and the communities around us every day. Every day, nine out of ten Indian households use our products to feel good, look good and get more out of life – giving us a unique opportunity to build a brighter future. We promote innovation, big and small, to make our business win and grow; and we believe in business as a force for good. Our brilliant business leaders and colleagues provide mentorship and inspiration, so you can be at your best.
At HUL, we believe that every individual irrespective of their race, colour, religion, gender, sexual orientation, gender identity or expression, age, nationality, caste, disability or marital status can bring their purpose to life. So apply to us
, to unleash your curiosity, challenge ideas and disrupt processes; use your energy to make the world a better place. As you work to make a real impact on the business and the world, we'll work to help you become a better you!
Purpose
In this role, as part of the Future core formats team within the Science & Technology, Home Care category, you will be working on developing proprietary technologies for ultraconcentrated solid formats like powders and bars.  The need is to use renewable, sustainable, biodegradable ingredients that delivers superior cleaning benefits to consumers while offering convenience at affordable cost. You will be required to develop the technology with the triple constraints of chemical, plastics and water to identify the sweet spot for the consumers via new formats. The key challenges to be addressed include: scouting new materials, meeting the cleaning action standards criteria at affordable cost to everyone, establishing formulation robustness at lab and pilot scale, interfacing with various teams to address processing issues & identifying patent opportunities.
Main Responsibilities for Research Executive
Candidate is expected to work in the laboratory to carry out "on the bench" experiments & demonstrate technical performance of product prototypes.
He/She will be expected to implement the technology in pilot plant with fine tuning formulation and processing.
He/She will work with team to develop new products or formats to offer superior cleaning benefits to consumers.
He/She will work with teams to build laboratory and processing capabilities.
Candidate is expected to use appropriate literature / patent / competition / supplier searches related to the projects.
He/She will leverage digital age tools such as automation, simulation, and modeling to minimize experiments, maximize output & speed up program delivery.
He/She will work with external partners and suppliers to scout for technologies and speed up deliveries to market
He/She will interface with other Science & Technology, Global Design, Cluster Design, SEAC, regulatory teams while developing formulations/formats
All About You for Research Executive
We are looking for a person with right attitude and competencies. Candidates with one or two years of experience in product development are preferred
Education: Bachelor's degree in Chemical Engineering / Chemistry with First class from reputed institutes
Background/Experience: Prior 2-3 experience in bar making is an added advantage.
Technical skills: Good understanding on material science and chemistry, colloid and interface science, and also processing development
Soft skills: Teamwork, multi-tasking, good communication and writing skills, creativity, ability to analyze data and provide logical conclusions
What do we offer?
Competitive Salary
Agile Working
Opportunity to work on brands that improve lives of billions of people across the globe
Exciting career opportunities in a global, purpose led business.
Possible interview questions may be asked for Research Executive
1. Can you tell us about your experience in developing proprietary technologies for consumer products, especially in the context of renewable and sustainable ingredients?
Answer: "In my previous role, I was involved in developing proprietary technologies for consumer products, with a focus on utilizing renewable and sustainable ingredients. This included researching and testing various materials to create innovative solutions that align with sustainability goals."
2. How do you approach the challenge of balancing product performance with cost-effectiveness, especially when working on cleaning products like powders and bars?
Answer: "Balancing product performance and cost-effectiveness is crucial. I typically start by conducting thorough research on cost-effective, sustainable materials and formulations. Then, I optimize these formulations through lab-scale experiments and pilot plant trials, ensuring that the end product meets performance standards while remaining affordable for consumers."
3. Can you provide an example of a project where you successfully scouted new materials or technologies to enhance product development?
Answer: "Certainly, in a previous project, I scouted and incorporated a novel biodegradable material that significantly improved the sustainability profile of our product. This not only aligned with our sustainability goals but also enhanced the product's performance."
4. How do you stay updated on the latest developments and trends in material science, chemistry, and processing techniques relevant to your role?
Answer: "I stay updated by regularly reading scientific journals, attending conferences, and collaborating with peers in the industry. Additionally, I leverage digital tools for simulation and modeling to explore innovative approaches and stay at the forefront of advancements."
5. Could you share an example of a challenging situation in product development where you had to work collaboratively with cross-functional teams to overcome obstacles?
Answer: "Certainly, in a previous project, we encountered unexpected processing issues that threatened the project timeline. I collaborated closely with teams from different departments, including manufacturing and R&D, to identify and address the root causes. Through effective teamwork and problem-solving, we successfully resolved the issues and kept the project on track."