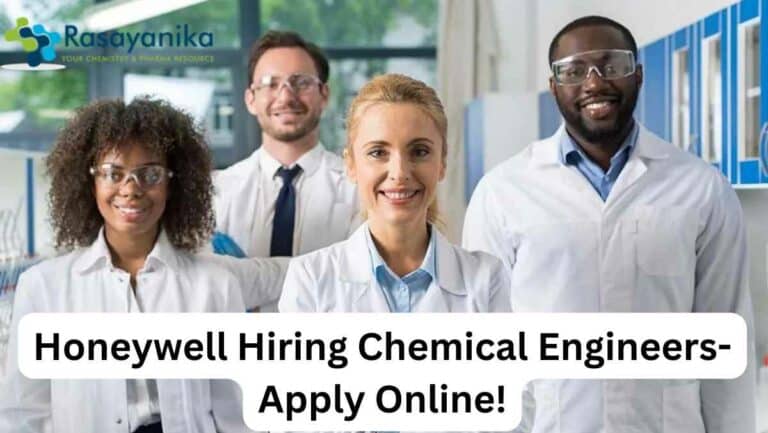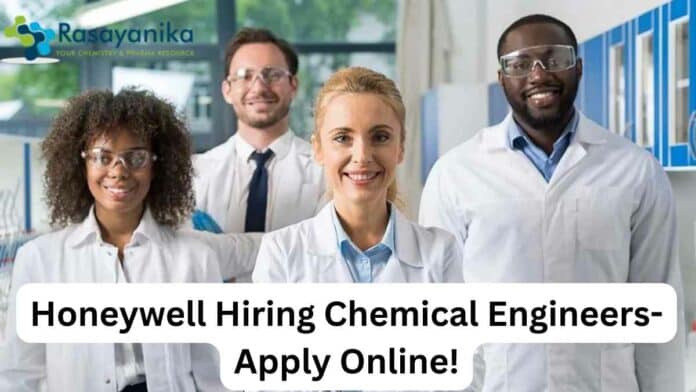 Honeywell Hiring Chemical Engineers. Apply online!
Honeywell is currently seeking Chemical Engineers for the UOP Connected Services Implementation Engineer position, offering an exciting opportunity to work with a global leader in technology and innovation. This role involves leveraging cutting-edge technologies to optimize and enhance UOP's connected services, making a significant impact in the field of chemical engineering. Interested candidates can apply online to be part of this dynamic team driving innovation in the industry.
Job Title: UOP Connected Services Implementation Engineer
Location: Honeywell UTC, Gurugram, Haryana
Honeywell Hiring Chemical Engineers. The required experience is : 2-3 years in refinery operation or design, with a strong background in chemical engineering.
Job ID: HRD208463
Category: Engineering
Location: One-HON-UTC-2+4F ,UTC, 2F 4F, Sushant Lok Phase I,,Sector 43,Sushant Lok Phase I,,Gurgaon,HARYANA,122022,India
Job Description:
As a UOP Connected Services Implementation Engineer, you will play a pivotal role in executing digital solutions for our UOP refinery technology clients.
Your primary focus will be on implementing Process Monitors (KPI Dashboards) and Process Technology Analytics (PTAs) to enhance the performance and efficiency of our refinery technologies.
Key Responsibilities:
Digital Solution Implementation: Collaborate with Technical Services to implement and configure KPI Dashboards and PTAs, ensuring seamless integration with UOP refinery technology.
Refinery Expertise: Leverage your 2-3 years of experience in refinery operations or design to provide valuable insights and recommendations for optimizing refinery processes.
Technology Adaptation: Familiarity with UOP technology is preferred, but not mandatory. Adapt quickly to various UOP technologies, with a focus on Naptha, FCC, Hydroprocessing, and Aromatic technologies.
Quality Assurance: Ensure the quality and reliability of digital solutions, conducting thorough testing and troubleshooting to resolve any issues promptly.
Technical Service & Customer Collaboration: Work closely with clients to understand their specific needs and tailor digital solutions, accordingly, maintaining strong client relationships.
Continuous Improvement: Stay updated with industry trends and emerging technologies to propose enhancements and improvements to existing digital solutions.
Bachelor's degree in Chemical Engineering or related field.
2-3 years of experience in refinery operation or design.
Strong proficiency in chemical engineering principles and processes.
Excellent problem-solving and analytical skills.
Familiarity with UOP technology (desirable but not mandatory).
Ability to work independently and as part of a team.
Exceptional communication and interpersonal skills.
Willingness to learn and adapt to new technologies.
Location flexibility to work in Gurugram.
Honeywell Hiring Chemical Engineers. The possible interview Q & A to help you with:
1. Question: Can you describe your experience in implementing KPI Dashboards and Process Technology Analytics (PTAs) in a refinery setting, and how it contributed to the optimization of refinery processes?
Answer: In my previous role, I worked closely with the Technical Services team to implement KPI Dashboards and PTAs for our refinery clients. These digital solutions allowed us to monitor key performance indicators and analyze process data in real-time. By doing so, we were able to identify bottlenecks, inefficiencies, and opportunities for improvement in refinery operations. This led to significant enhancements in process efficiency and overall performance.
2. Question: Could you provide an example of a specific challenge you encountered during the implementation of digital solutions in a refinery, and how you addressed it?
Answer: Certainly. In one project, we faced a challenge with data integration between the existing systems and our KPI Dashboards. To overcome this, I collaborated with the IT team to develop custom data connectors and performed thorough testing to ensure data accuracy and reliability. This proactive approach allowed us to successfully integrate the systems and provide our clients with accurate real-time data.
3. Question: How do you stay updated with industry trends and emerging technologies relevant to refinery processes, and can you give an example of a technology you've recently explored?
Answer: I actively stay updated by regularly reading industry publications, attending webinars, and participating in conferences. One technology that I've recently explored is advanced process control using machine learning algorithms. This technology has the potential to optimize refinery processes by predicting operational fluctuations and making real-time adjustments for improved efficiency and product quality.
4. Question: Can you share an instance where you had to work collaboratively with a client to tailor a digital solution to meet their specific needs? What was the outcome?
Answer: In a recent project, our client had unique requirements for monitoring the performance of their hydroprocessing unit. We conducted detailed discussions with the client's technical team to understand their specific challenges and goals. By customizing our KPI Dashboards and PTAs to address their needs, we not only improved process visibility but also helped them achieve a significant reduction in energy consumption and increased product yield. This collaborative approach strengthened our client relationship and demonstrated our commitment to meeting their specific requirements.
5. Question: How do you ensure the reliability and quality of the digital solutions you implement, and can you share an example of a situation where your quality assurance efforts were particularly important?
Answer: Quality assurance is a crucial aspect of our work. We rigorously test the digital solutions by simulating various scenarios and conducting thorough validation. One notable instance was when we implemented a KPI Dashboard for a fluid catalytic cracking (FCC) unit. During testing, we discovered a data synchronization issue that could have led to incorrect performance metrics. We promptly addressed this issue, ensuring the accuracy of the data and preventing any potential operational disruptions for the client. This incident underscored the importance of our quality assurance procedures in maintaining the reliability of our solutions.