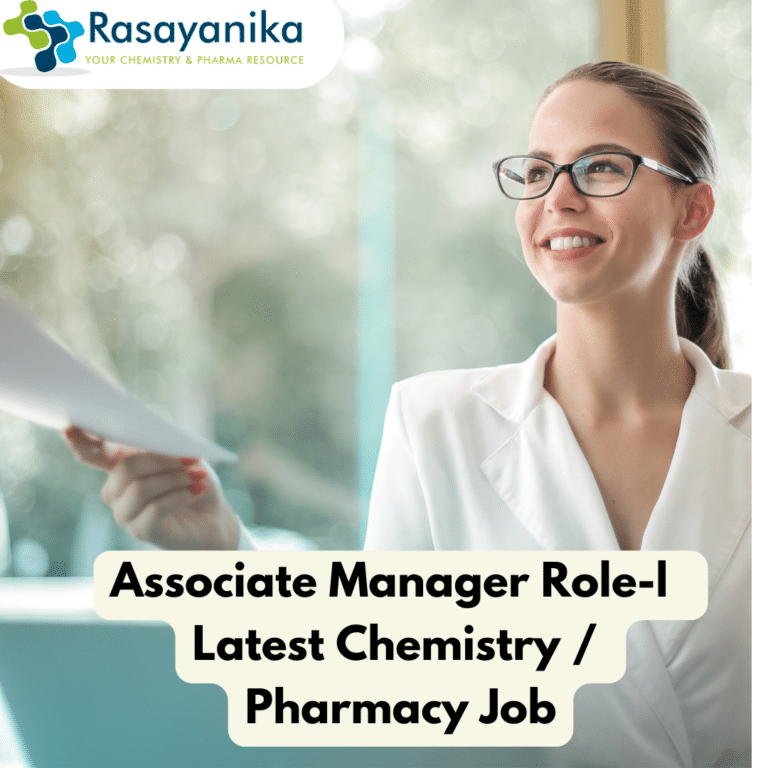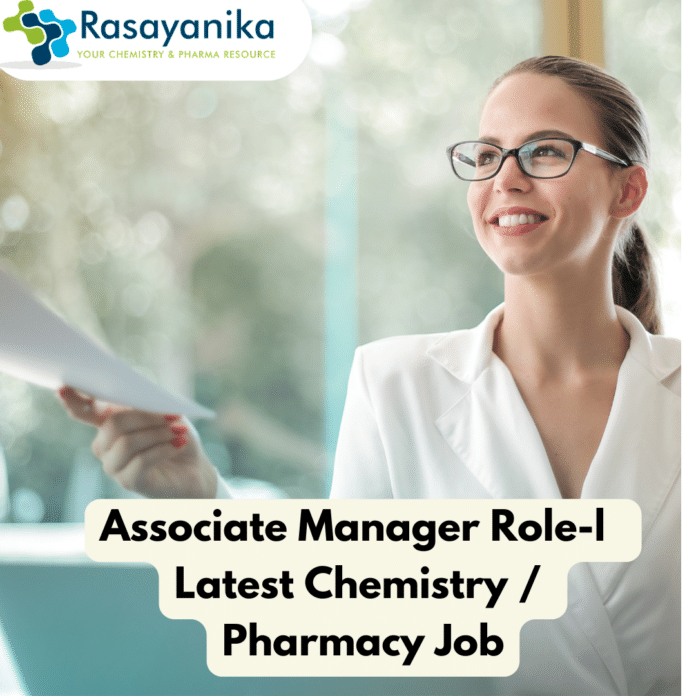 Novartis Pharma Jobs Associate Manager Role – Apply
Novartis Pharma Jobs Associate Manager Role – Apply. Novartis Pharma Jobs Associate Role. Chemistry and Pharma Jobs. Interested and eligible applicants can check out all of the details on the same below:
Role : Associate Manager
Job ID : 382517BR
Business Unit : Quality Operations
Work Location : Hyderabad, AP, India
Company/Legal Entity : Sdz Pvt Ind
Division : SANDOZ
Functional Area : Quality
Job Purpose for the role of Associate Manager:
Provide quality services in compliance with cGMP requirements and Quality Management System as defined and agreed between QSC and business partners.
Manage Quality aspects & projects within area of responsibility
Major Accountabilities for the role of Associate Manager:
Perform and deliver Quality Operations services in support of product quality compliance and regulatory workflows. Hold accounts in workflow applications (such as SAP, Dragon, SUBWAY, etc.) to ensure appropriate execution of service deliverables.
Generate and analyze predefined and ad-hoc reports in various applications (like AQWA etc.) and perform follow-up actions if required. Bring up service related GxP and non-GxP issues and ensure timely investigation and compliance with local and global operating procedures.
Ensure compliance to the Novartis internal quality standards, relevant regulatory requirements, filed product quality standards and service level agreements. Support implementing service quality and process improvement projects, CAPA management within Quality Service Centers
Responsible for the evaluation of chemical synthesis routes to identify, categorize and control possible mutagenic impurities in active pharmaceutical ingredients (API) and drug products.
Assessment of potential degradation pathways of APIs in final drug products with the purpose to identify and assess possibility for the formation of potentially mutagenic impurities and ways to prevent this.
Participate in cross- functional technical teams to deliver on projects. Involved in paper- based assessment of toxicological data for mutagenic, genotoxic and nitrosamines
Conduct of feasibility studies for generic API synthesis and synthesis of by-products, degradation products and related substances.
Protection of intellectual property in the field of organic synthesis. Utilize scientific expertise and chemical database to generate solutions to problems. Maintaining laboratory logbooks and other project documents in accordance with good documentation practice and HSE requirements. Co-ordination of laboratory work performed by technicians.
Minimum requirements for Associate Manager role:
Post-Grad degree (MSc) in Chemistry, Pharmacy or other Natural Science degree with proficient program in organic chemistry with 6 years of relevant experience.
Excellent theoretical knowledge of Organic chemistry and mechanisms of chemical reactions, advanced knowledge of medicinal chemistry advantageous.
Proven record as a successful synthetic Organic Chemist and other complex synthetic chemistry experience.
Experience in active pharmaceutical ingredient synthesis and PhD from the field of Organic or Medicinal chemistry.
Excellent communication, presentation and interpersonal and analytical skills.
Experience of working closely with the global stakeholders.
Project Management skills.
Check out Rasayanika for more details
Here are some interview questions and sample answers for the Associate Manager role in Quality Operations at SANDOZ:
Can you describe your experience in ensuring compliance with cGMP (current Good Manufacturing Practices) requirements in a pharmaceutical setting?Sample Answer: In my previous role at [mention previous company], I was responsible for overseeing the adherence to cGMP requirements in our manufacturing processes. I ensured that all processes and procedures followed the regulatory guidelines, maintained appropriate documentation, and conducted regular audits to identify and address any compliance gaps. I understand the critical importance of cGMP in ensuring product quality and patient safety, and I am committed to upholding these standards.
How do you manage and lead a team to meet quality and project goals within a quality operations setting?Sample Answer: Managing and leading a team effectively is crucial in quality operations. I believe in fostering a collaborative and accountable work environment. I set clear objectives for my team, provide them with the necessary resources and guidance, and regularly monitor progress. I encourage open communication and problem-solving within the team. Additionally, I lead by example and ensure that team members are well-trained and motivated to meet quality and project goals. My goal is to create a culture of continuous improvement and excellence in quality operations.
Can you provide an example of a challenging quality issue you encountered in your previous role and how you resolved it?Sample Answer: In my previous role, we encountered a recurring quality issue related to a specific manufacturing process. The challenge was to identify the root cause and implement a corrective action plan to prevent its recurrence. I led a cross-functional team to conduct a thorough investigation, including process audits, data analysis, and collaboration with subject matter experts. We identified a critical equipment calibration issue as the root cause and implemented a comprehensive equipment maintenance and calibration program. This not only resolved the quality issue but also improved overall process efficiency and compliance.
How do you stay updated with the latest regulatory requirements and industry trends in the pharmaceutical quality field?Sample Answer: Staying updated with regulatory requirements and industry trends is essential in the pharmaceutical quality field. I regularly participate in industry conferences, workshops, and webinars to learn about the latest developments. I am an active member of professional organizations such as [mention relevant organization], which provides access to regulatory updates and best practices. Additionally, I have a network of colleagues in the industry with whom I exchange information and insights. Continuous learning and staying informed are integral to my approach in quality operations.
Can you provide an example of a successful project you managed that resulted in significant process improvement within a quality operations environment?Sample Answer: In a previous role, I led a project focused on optimizing the documentation and record-keeping processes within the quality operations department. We identified bottlenecks in the workflow and introduced digital documentation tools and automation. As a result, we significantly reduced the time required for documentation, minimized errors, and enhanced data accessibility for audits and inspections. This project not only improved operational efficiency but also contributed to better compliance and streamlined processes across the department.
ALL THE BEST!