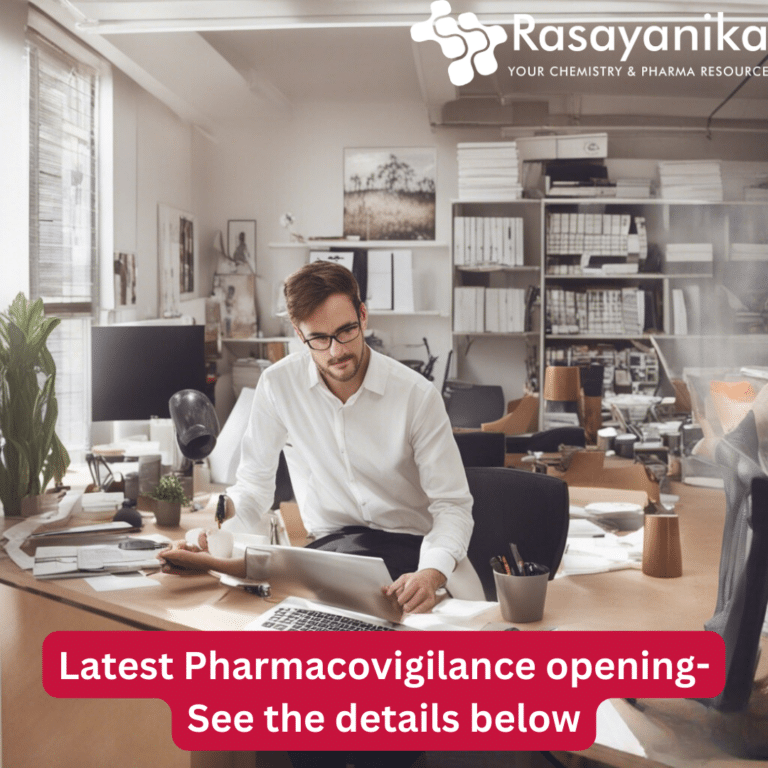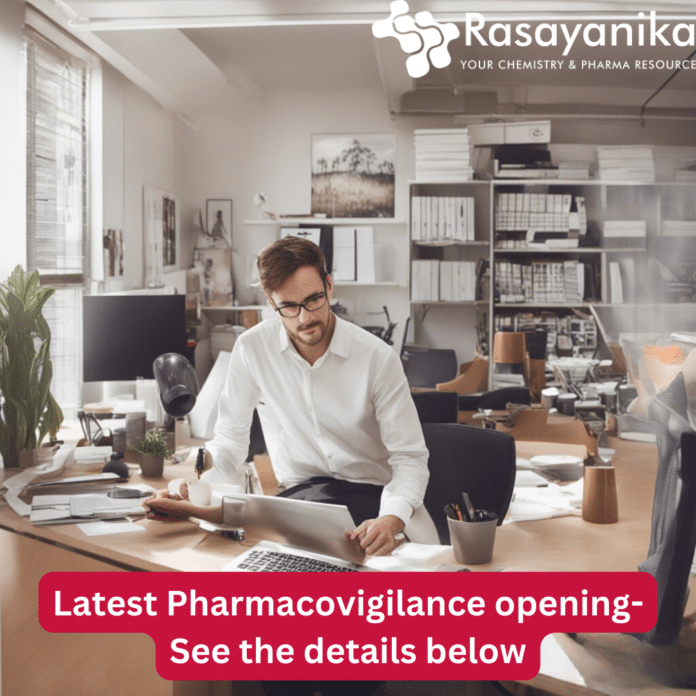 Accenture is a global professional services company with leading capabilities in digital, cloud and security. Combining unmatched experience and specialized skills across more than 40 industries, we offer Strategy and Consulting, Technology and Operations services, and Accenture Song— all powered by the world's largest network of Advanced Technology and Intelligent Operations centers. The Latest B Pharm Opening details are provided below. Please see and apply now.
Designation: Pharmacovigilance Services Specialist
Job Location: Bengaluru
Job description – You will be aligned with our Life Sciences R&D vertical. Our services span across the entire life sciences enterprise, from research laboratories, clinical trials support, and regulatory services, to pharmacovigilance and patient services solutions. Employees under this span will be a part of one of the sub-offerings – Clinical, Pharmacovigilance & Regulatory, helping the world's leading biopharma companies bring their vision to life – enabling them to improve outcomes by converging around the patient, connecting scientific expertise with unique insights into the patient experience. You will be part of a dynamic Pharmacovigilance team with array of capabilities ranging from detection, assessment, understanding and prevention of adverse effects or any other medicine/vaccine related problem following Good Pharmacovigilance Practice (GVP) per client SOPs and applicable global
regulatory requirements (Individual Case Safety Reports) to working on various aspects of Aggregate reports such as planning, authoring, reviewing and publishing of PBRER, PSUR, DSUR, PADER, Addendum to clinical overview (AdCO), Risk Management Plan (RMP), Signal detection and validation reports (SDVR), Cosmetovigilance Safety Reports (CoSR). The Pharmacovigilance team is also responsible for authoring and reviewing clinical documents such Protocols and amendment, Investigator Brochure, Clinical Study Reports (CSR), Synoptic/Abbreviated CSR, Safety Narratives, Clinical Overview/abbreviated Clinical Overview. Responsible for medical review and assessment of Serious Adverse Events of Individual case safety reports within agreed timeframes and to a high standard of accuracy, in compliance standard operating procedures and global regulatory requirements.
Skills required for the Latest B Pharm Opening-
• Ability to perform under pressure
• Ability to work well in a team
• Adaptable and flexible
• Commitment to quality
• Detail orientation Educational and Experience Requirements:
• Minimum of medical degree (MBBS). Medical degree with higher speciality preferred.
• A minimum of 2 years' experience in a ICSR medical review.
• In-depth knowledge of medical terminology
• Good Communication Skills, medical writing skills and Analytical Ability
• Strong English Language proficiency
Roles and Responsibilities
• Review and verification of appropriate sections of adverse events, appropriate MedDRA coding, labeling, causality and provide a medical assessment comment as needed for ICSR.
• Reviews medical content and quality of the Case and ensures that all events from the source documents are accurately coded and verify consistency between source documents and narrative summary.
• Ensures all relevant information is in logical temporal sequence
• Actively follow up of adverse events to obtain more information and review of all letters and queries for appropriateness and completeness. Start an Ad-hoc follow-up whenever required.
• Constantly update domain and operations skills as per the changing Regulatory requirements by reading the updated version of SOP.
• Route the Case to Distribution and ensure the case is locked.
• Provide feedback for the Case creation and data entry production leads about the quality of data entry in serious cases.
• Actively involved in case discussion with client and provide the valuable inputs to the team.
• Offline peer review of agreed sample of Cases for assessment of quality of narrative, E2B sender's comment and medical query completeness
• To participate in audits or inspections.
• Open to get trained and moved across roles based on business requirement.
• Training and mentoring of new associates.
• Authoring of process documents.
Years of Experience: 7 – 10 Years
Qualifications – Bachelor of Pharmacy
Hello friends, we are providing you with some of the interview questions and answers that you can expect for the interview for the Latest B Pharm Opening. Please prepare and do well at your interview for the Latest B Pharm Opening.
Can you explain your understanding of Good Pharmacovigilance Practice (GVP) and its importance in the pharmaceutical industry?
Answer:
Good Pharmacovigilance Practice (GVP) is a set of guidelines and regulations that govern the detection, assessment, understanding, and prevention of adverse effects or any other medicine/vaccine-related problems. It plays a crucial role in ensuring the safety and efficacy of pharmaceutical products. GVP helps in complying with global regulatory requirements and maintaining the highest standards of patient safety. In this role, I would apply GVP principles to perform medical review and assessment of Individual Case Safety Reports (ICSRs), ensuring that all adverse events are accurately coded, causality is established, and medical assessments are provided as needed.
2. How do you stay updated with evolving regulatory requirements in the field of Pharmacovigilance?
Answer:
Staying updated with evolving regulatory requirements is essential in the field of Pharmacovigilance. I actively keep myself informed by regularly reading and studying updated versions of Standard Operating Procedures (SOPs) and guidelines relevant to the pharmaceutical industry. Additionally, I participate in relevant training sessions and workshops to enhance my knowledge and ensure compliance with changing regulations. This proactive approach allows me to adapt to the latest regulatory standards and implement them effectively in my role.
3. Can you describe your experience in conducting medical reviews of Serious Adverse Events (SAEs) and Individual Case Safety Reports (ICSRs)?
Answer:
I have over [number of years] years of experience in conducting medical reviews of SAEs and ICSRs. My responsibilities include reviewing and verifying appropriate sections of adverse events, MedDRA coding, causality assessment, and providing medical assessment comments as necessary. I ensure that all information is in a logical temporal sequence and follow up on adverse events to gather additional information when required. I also review and provide feedback on data entry quality in serious cases and actively engage in discussions with clients to provide valuable inputs to the team.
4. How do you handle situations where there are inconsistencies between source documents and narrative summaries in ICSRs?
Answer:
Inconsistencies between source documents and narrative summaries in ICSRs require careful attention to detail. When such inconsistencies arise, I make sure to thoroughly review both the source documents and the narrative summaries. I actively communicate with the team to resolve any discrepancies and ensure that all events are accurately coded. My goal is to maintain data accuracy and coherence by reconciling any inconsistencies and documenting my actions for quality assurance purposes.
5. Could you provide an example of a challenging case you've encountered in Pharmacovigilance, and how you approached it?
Answer:
Certainly. In a challenging case, we received an ICSR with complex medical terminology, and the source documents were not in English, which added an extra layer of complexity. To address this, I collaborated closely with the translation team to ensure accurate translation of the source documents. I also engaged in extensive discussions with the medical team to establish causality and assess the seriousness of the adverse event.
Additionally, I initiated an ad-hoc follow-up to obtain missing information and conducted a thorough review of the narrative summary to ensure logical temporal sequence and consistency. Through effective communication and coordination with cross-functional teams, we were able to successfully complete the medical review and submit the report within the required timeframe, maintaining the highest quality standards.