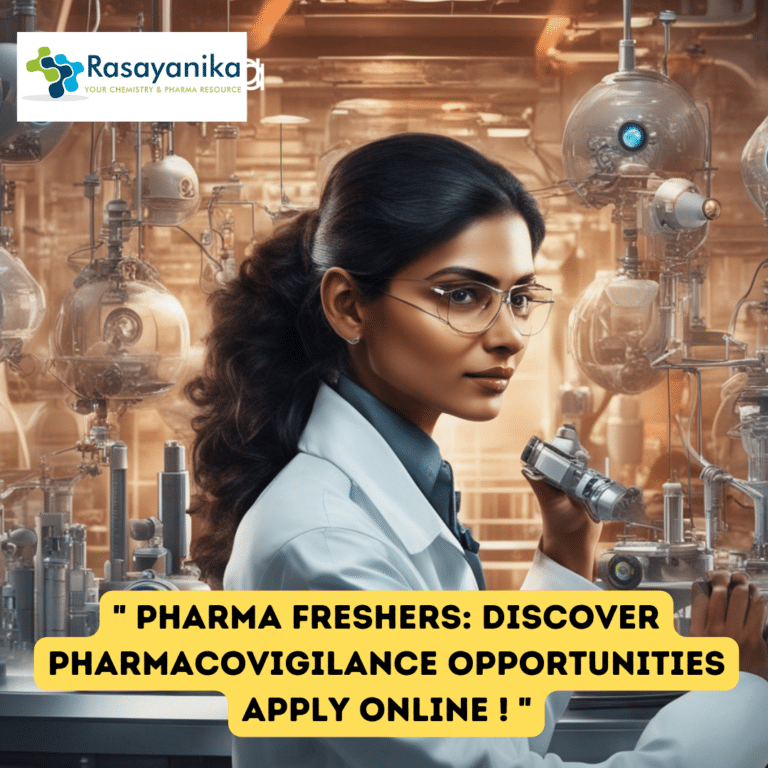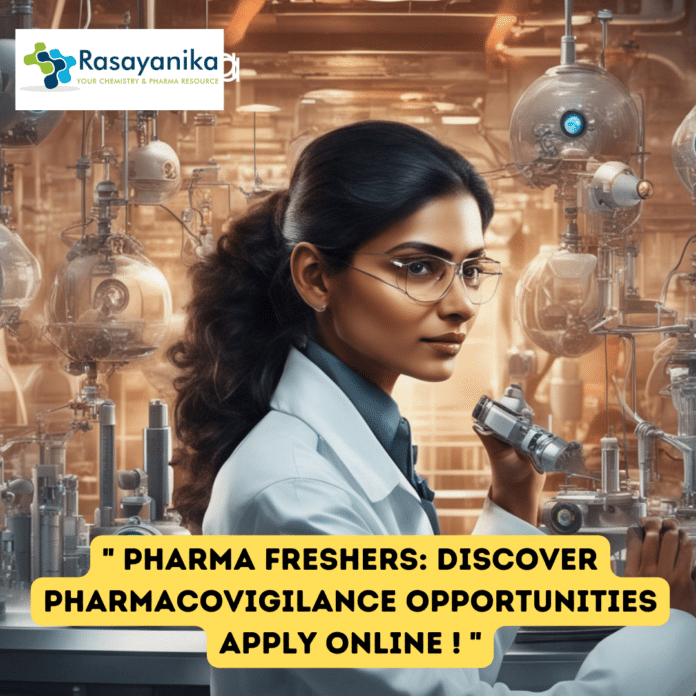 Latest Pharmacovigilance at Accenture for the position Services Associate, interested and eligible candidates apply online
Job position: Pharmacovigilance Services Associate
Skill required: Pharmacovigilance – Pharmacovigilance & Drug Safety Surveillance
Designation: Drug Safety Associate
Job Location: Bengaluru
Years of Experience: 0-1 years
About company: 
Accenture is a global professional services company with leading capabilities in digital, cloud and security. Combining unmatched experience and specialized skills across more than 40 industries, we offer Strategy and Consulting, Technology and Operations services, and Accenture Song— all powered by the world's largest network of Advanced Technology and Intelligent Operations centers. Our 699,000 people deliver on the promise of technology and human ingenuity every day, serving clients in more than 120 countries. We embrace the power of change to create value and shared success for our clients, people, shareholders, partners and communities. Visit us at www.accenture.c
What would you do for Pharmacovigilance at Accenture
You will be aligned with our Life Sciences R&D vertical. Our services span across the entire life sciences enterprise, from research laboratories, clinical trials support, and regulatory services, to pharmacovigilance and patient services solutions. Employees under this span will be a part of one of the sub-offerings – Clinical, Pharmacovigilance & Regulatory, helping the world's leading
biopharma companies bring their vision to life – enabling them to improve outcomes by converging around the patient, connecting scientific expertise with unique insights into the patient experience. You will be part of a dynamic Pharmacovigilance team with array of capabilities ranging from detection, assessment, understanding and prevention of adverse effects or any other medicine/vaccine related problem following Good Pharmacovigilance Practice (GVP) per client SOPs and applicable global regulatory requirements (Individual Case Safety Reports) to working on various aspects of Aggregate reports such as planning, authoring, reviewing   and publishing of PBRER, PSUR, DSUR, PADER, Addendum to clinical overview (AdCO), Risk Management Plan (RMP), Signal detection and validation reports (SDVR), Cosmetovigilance Safety Reports (CoSR). The Pharmacovigilance team is also responsible for authoring and reviewing clinical documents such Protocols and amendment, Investigator Brochure, Clinical Study Reports (CSR), Synoptic/Abbreviated CSR, Safety Narratives, Clinical Overview/abbreviated Clinical Overview. In this role, you will be expected to create and manage case identification, data entry, MedDRA coding, case processing, submission, and follow-ups for ICSRs in the safety database as per client guidelines and applicable global regulatory requirements.
Skills :
• Ability to perform under pressure
• Ability to work well in a team
• Adaptable and flexible
• Agility for quick learning
• Written and verbal communication
Roles and Responsibilities:
• In this role you are required to solve routine problems, largely through precedent and referral to general guidelines
• Your expected interactions are within your own team and direct supervisor
• You will be provided detailed to moderate level of instruction on daily work tasks and detailed instruction on new assignments
• The decisions that you make would impact your own work
• You will be an individual contributor as a part of a team, with a predetermined, focused scope of work
• Please note that this role may require you to work in rotational shifts
Possible interview questions may be asked for Pharmacovigilance at Accenture
1. Can you explain your experience in process quality control for food and beverages?
Answer: Certainly. In my previous role, I conducted regular inspections and analyses of various products, including beverages, fruit drinks, juices, and more. I ensured that the physicochemical and sensory parameters met the required standards. Additionally, I performed checks during packing operations and monitored water treatment plant processes, such as coagulation water and RO water, to ensure the quality of the final products.
2. How do you handle customer complaints and ensure effective root cause analysis (RCA) and corrective actions?
Answer: When a customer complaint arises, my first step is to conduct a thorough analysis of the issue. I perform a root cause analysis to identify the underlying problem. Once the root cause is determined, I implement corrective and preventive actions (CAPA) to address the issue and prevent its recurrence. This approach ensures that the quality concerns are properly resolved, leading to improved customer satisfaction.
3. Can you provide an example of a process improvement initiative you have led in your previous role?
Answer: Certainly. In my previous role, I noticed a recurring pattern of customer complaints related to a specific product. After investigating, I identified a potential area for improvement in the blending process. I proposed a modification to the blending procedure, and after implementing this change, we observed a significant reduction in customer complaints for that particular product. This experience highlighted the importance of continuous monitoring and process enhancement.
4. How do you ensure compliance with quality management standards and regulatory requirements, especially considering FSSAI and industry regulations?
Answer: Ensuring compliance with quality management standards and regulations is a priority. I stay updated with the latest regulations, particularly FSSAI requirements and other relevant industry standards. Regular internal audits are conducted to assess compliance levels. In case of any deviations, I work closely with the team to address them promptly and make necessary adjustments to maintain alignment with the regulations.
5. Can you describe a time when you had to lead a team through change management in a quality-related project?
Answer: In a previous project, we needed to implement a new quality management system to improve efficiency. This change required collaboration with various departments. I communicated the benefits of the new system, provided training to team members, and addressed any concerns they had. Through open communication and involving the team in the decision-making process, we successfully transitioned to the new system, resulting in improved processes and overall performance.