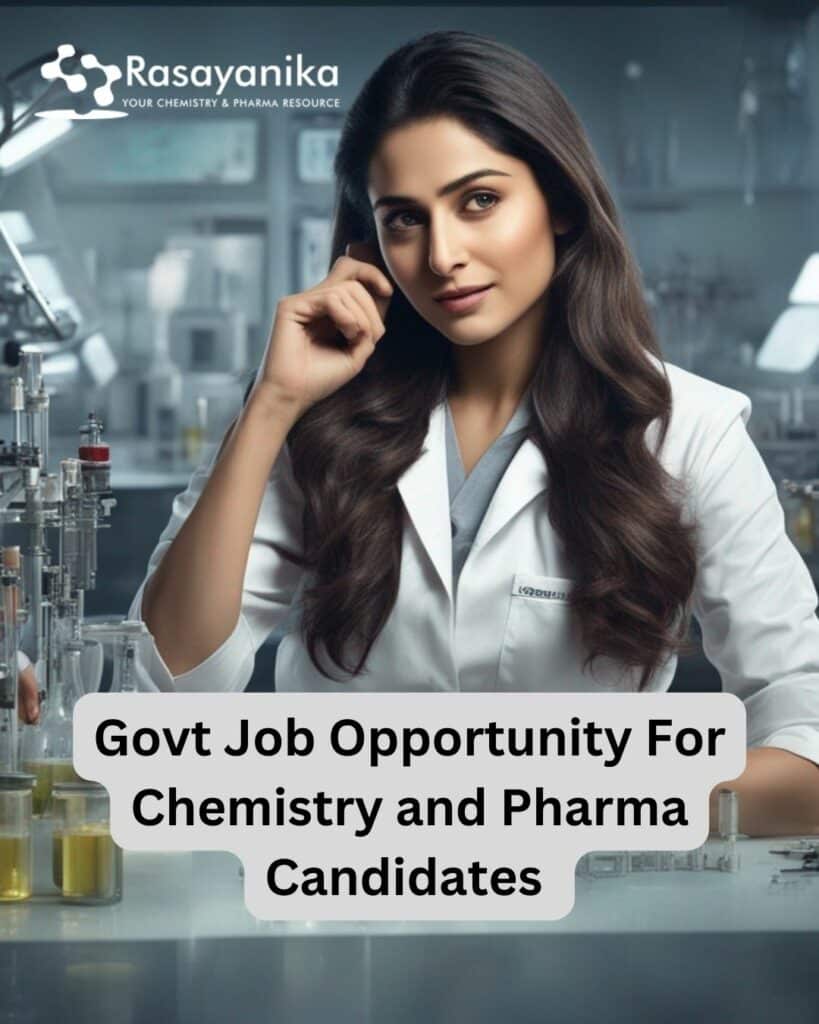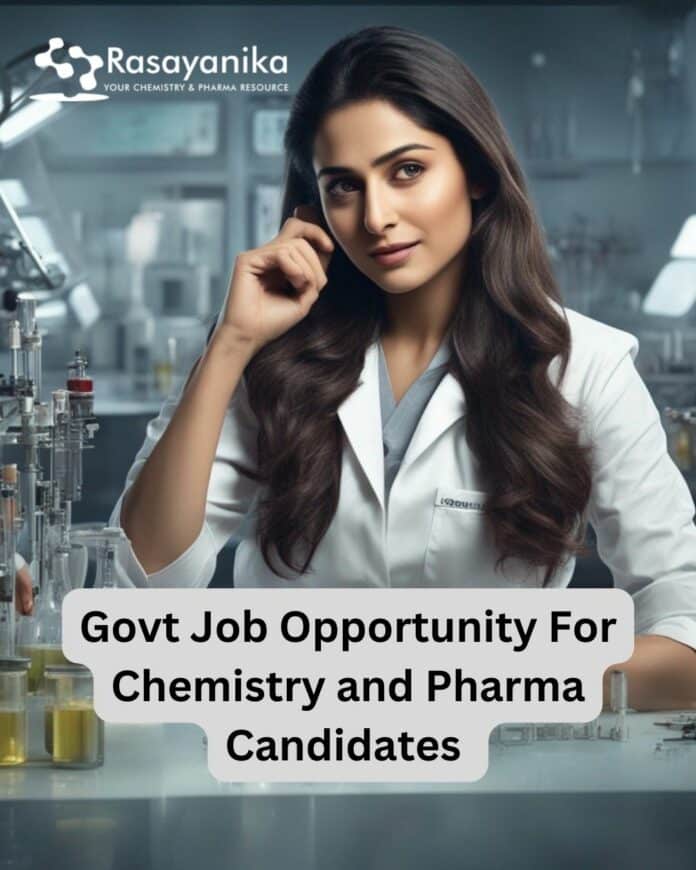 Govt CDSCO MSc, BSc Scientific Officer Jobs For Chemistry Candidates – Applications Invited. Central Drugs Testing Laboratory job openings for chemistry and pharma candidates. Interested and eligible applicants can check out all of the details on the same below
RECRUITMENT OF STAFF FOR NATIONAL TOBACCO TESTING LABORATORIES (NTTLs)
Director, Central Drugs Testing Laboratory (CDTL), Mumbai invites applications from eligible
candidates for the following contractual posts within fifteen days of the publication ofthis
advertisement:
Post I
Name of the Post: Senior Scientific Officer-II
No. of Posts: One Post
Max age limit (years) (as on the date of publication in the employment news): 45
Qualification:
Essential: M.Sc. in Chemistry/Biochemistry/Pharmaceutical Chemistry/Sciences or M.Pharm with five years of research experience.
Desirable: 3 years of research experience in natural products/synthesis/analysis of
organic compounds/bio-chemical/pharmaceutical sciences.
Job description: To work on advanced analytical equipment and protocols for tobacco
products analysis.
Consolidated emoluments monthly (in INR): 60,000
Post I
Name of the Post: Technical Assistant
No. of Posts: One Post
Max age limit (years) (as on the date of publication in the employment news): 45
Qualification:
Essential: M.Sc or B.Sc./B.Pharm with three years of experience in chemical/ physical/ biological analysis/computer applications.
Desirable: Experience in operating analytical equipment.
Job description
: To carry out analytical/synthetic work and to prepare relevant technical
reports.
Consolidated emoluments monthly (in INR): 38,000
How to Apply:
Eligible candidates shall be required to submit separate application for each post to be applied in prescribed format annexed with self-attested copies of certificates of qualifications and experience to the Director, CDTL, Mumbai at the above address by post. All original documents must be brought for verification at the time ofinterview, ifinvited. No TA/DA will be paid for attending the interviews for the job applied for. After scrutiny of applications, candidates will be shortlisted for Interview. The date & venue of interview shall be communicated to shortlisted candidates separately. Only shortlisted candidates will be called for interview indue course of time.
Download the application form below
Check the notification below
Here are 5 possible interview questions that could be asked in the technical round for the Senior Scientific Officer-II and Technical Assistant positions, along with their answers:
1. Question: Can you provide examples of advanced analytical equipment and protocols that you have experience with, especially related to tobacco product analysis? Answer: During my previous research, I have worked extensively with Gas Chromatography-Mass Spectrometry (GC-MS) and High-Performance Liquid Chromatography (HPLC) for the analysis of tobacco products. These techniques are crucial for identifying and quantifying various compounds present in these products.
2. Question: Describe a challenging situation you faced while working on tobacco product analysis. How did you approach and resolve it? Answer: In a previous project, I encountered difficulties in separating certain compounds due to their similar retention times in HPLC analysis. To overcome this, I optimized the chromatographic conditions and utilized tandem mass spectrometry for accurate identification and quantification.
3. Question: How would you ensure the accuracy and reliability of your analytical results when working with tobacco products? Are there any specific quality control measures you've implemented? Answer: I adhere to strict quality control practices by including appropriate standards and controls in my analyses. Regular calibration of instruments, blank runs, and performing replicate analyses help ensure the accuracy and reliability of results.
4. Question: Can you elaborate on your experience with preparing technical reports based on analytical work? What aspects do you consider while documenting your findings? Answer: In my previous roles, I have prepared detailed technical reports that include information on the experimental setup, methodology, results, and interpretation. I focus on clear and concise documentation of observations, including any unexpected outcomes and potential sources of error.
5. Question: The role involves operating analytical equipment. Can you share an instance where you effectively maintained and troubleshooted analytical instruments to ensure accurate results? Answer: In a previous laboratory, I encountered an issue with irregular baseline fluctuations in the UV detector of an HPLC instrument. I identified it as a wavelength calibration problem and rectified it by recalibrating the detector, resulting in stable and accurate chromatograms.
CDSCO Scientific Officer Job Looking for latest chemistry and Pharma job openings, follow Rasayanika Facebook and Telegram and subscribe to our youtube channel for the latest updates on chemistry and Pharma job.