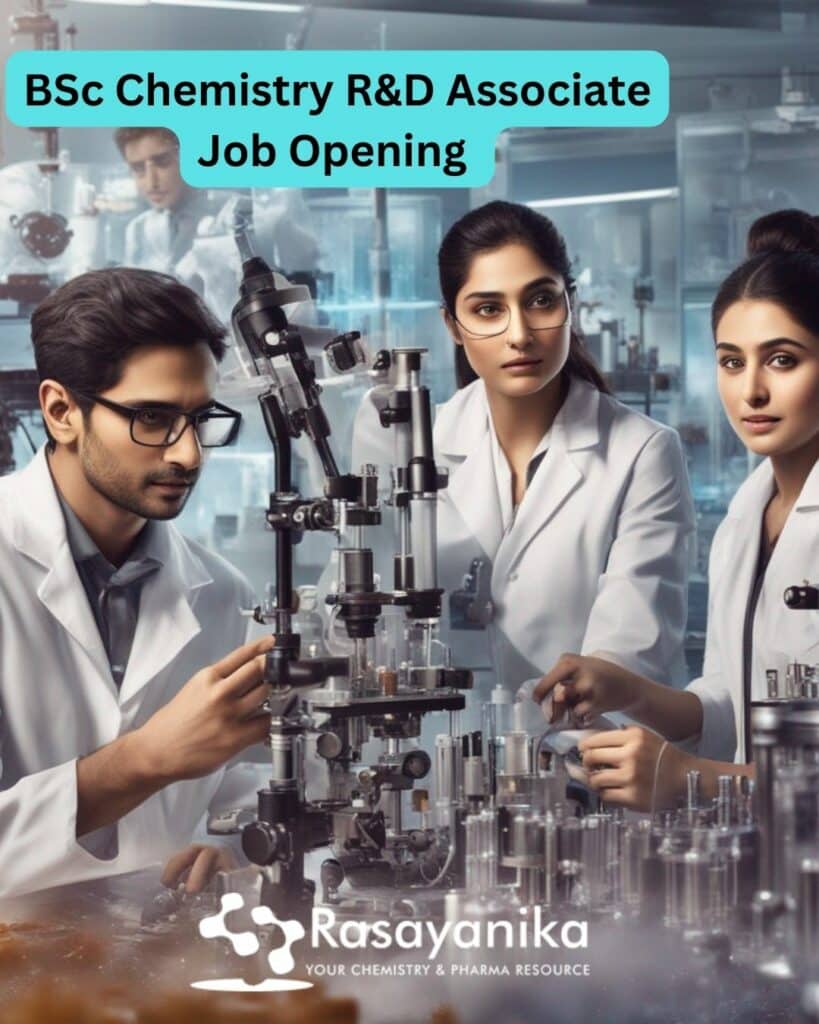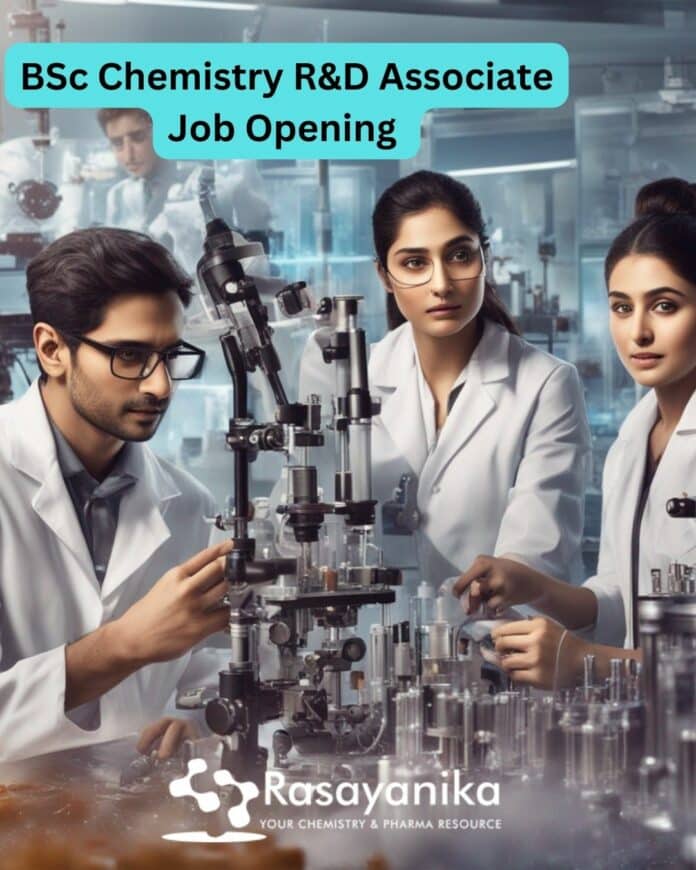 BSc Chemistry R&D Associate Unilever announces job opening for bsc chemistry job opening 2023, BSc chemistry research associate job opening 2023, R&D Associate job opening 2023, Research and development job opening 2023, Intrested and eligible candidates may check out all the details on the same below:
Job Title: R&D Associate- HC Pilot Plant
Location: Bengaluru, Karnataka
Id: R-71801
Eligbility Criteria
The desire and potential to progress on pilot plant operation with learning mindset,
B.Sc. in Chemistry or Diploma in chemical, mechanical or process engineering.
1-3 years' experience in operating environment.
Skills:
Computer literate. Working knowledge on MS-office.
Knowledge of processing equipment principles and practices
Learning mindset.
Operation management (scheduling, organising, executing)
Desirable but not mandatory
Experience in product/process development, scale up and technology transfer desirable.
Experience in risk assessment.
Role Purpose:
Purpose of this role is to maintain pilot plant operations to optimum level. Support end users to conduct trials, maintain inventory and trigger waste disposal. Work with end users, OPEX and USHEC on pilot plant investments, new installation and safety compliances. Maintain safe operating conditions in pilot plant by daily housekeeping, regular maintenance and monitoring.
About the Role:
HC R&D Bangalore team is looking for a experience graduate/diploma with
a passion for processing and our pilot plant operations. A multi-tasker who works across four different HC teams and is a great connector to maintain working relationship with site OPEX and HC end users. This person will support HC developers, engineers and end users with prototype preparation for various R&D studies. to keep pilot plant read the R&D operations in the Pilot Plant.
Accountability
Ensuring the Pilot plant is ready to conduct requested trial by end users.
Maintain pilot plant records on trails, equipment usage, safety audits and trainings.
Ensure Standard Operating Procedures documentation controls are followed & maintained: Update and organize documentation. Manage Standard Operating Procedure data base.
schedule and organise work with contractors and vendors on new installation and SHE compliances.
Schedule, organise equipment maintenance and calibration program with site equipment owner and site OPEX.
Troubleshoot with engineers/developers/end users as needed.
Manage RM inventory and co-ordinate RM ordering with end users from different laboratories, monitor pp stock, escalate storage issues. Work with raw material owners to maintain inventory for operations.
Ensure chemical hazard are identified, monitored and mitigated on regular basis.
Monitor PP waste and co-ordinate waste disposal as per local site approved practice.
Participate actively in risk assessment for pilot plant operations and partner with USHEC.
Ensure a safe pilot plant environment is maintained with daily housekeeping, implementing USHEC actions.
5 possible interview questions along with their answers
Question 1: Can you tell us about your experience in pilot plant operations and why you are interested in this role?
Answer: I have a B.Sc. in Chemistry and have been working in the field of pilot plant operations for the past 2 years. I am drawn to the opportunity at Unilever's HC R&D Bangalore team as it aligns perfectly with my passion for processing and operations. I believe this role will allow me to contribute my skills in maintaining optimal pilot plant operations and supporting end users effectively.
Question 2: The job description mentions the need for a learning mindset. Could you provide an example of a situation where you had to quickly adapt and learn in a professional setting?
Answer: Certainly. In my previous role, there was a new equipment installation that required me to quickly learn its operation and maintenance procedures. I proactively engaged with the equipment vendor and sought guidance from senior colleagues. Through dedicated self-study and practical hands-on experience, I swiftly gained the necessary skills to operate and maintain the equipment effectively.
Question 3: How do you prioritize and manage work in a pilot plant environment, especially when dealing with multiple tasks from different teams?
Answer: Prioritizing and managing work is crucial in a dynamic pilot plant setting. I believe in effective scheduling and organization. I use tools like to-do lists and calendars to ensure that tasks are planned and executed efficiently. Communication is key, and I regularly coordinate with various teams to align priorities and ensure smooth workflow.
Question 4: Can you describe your experience with safety protocols and risk assessment in a pilot plant environment?
Answer: Safety is a top priority in a pilot plant. I have been trained in identifying and mitigating chemical hazards through regular safety audits. In my previous role, I actively participated in risk assessment exercises with the engineering team to address potential safety concerns. Ensuring a safe working environment for myself and my colleagues has always been paramount.
Question 5: The role requires maintaining inventory and co-ordinating raw material ordering. How have you handled raw material inventory in your previous role?
Answer: In my previous role, I managed raw material inventory through close collaboration with different laboratories and raw material owners. I monitored stock levels, anticipated requirements, and proactively worked with suppliers to ensure a seamless flow of materials. This approach helped in avoiding shortages and maintaining smooth operations
BSc Chemistry R&D Associate Looking for latest chemistry and Pharma job openings, follow Rasayanika Facebook and Telegram and subscribe to our youtube channel for the latest updates on chemistry and Pharma job.