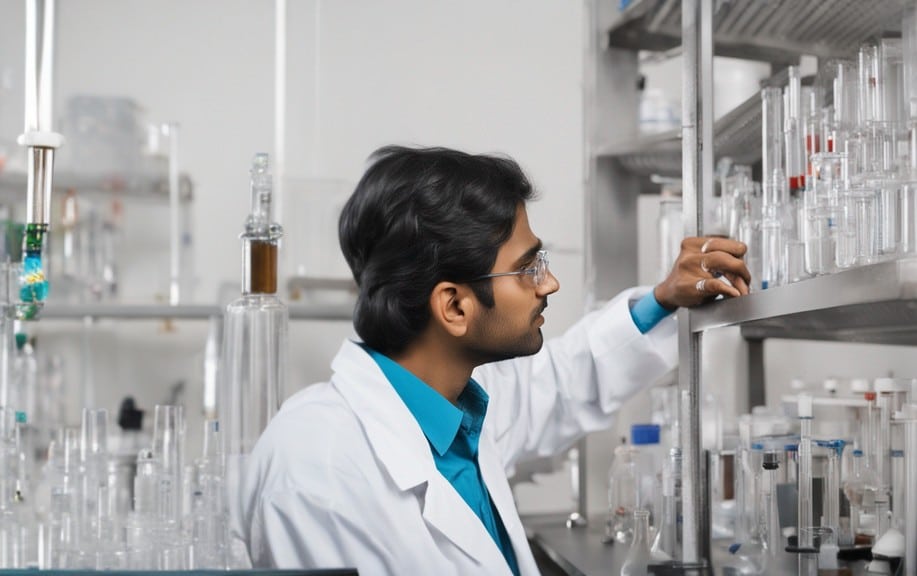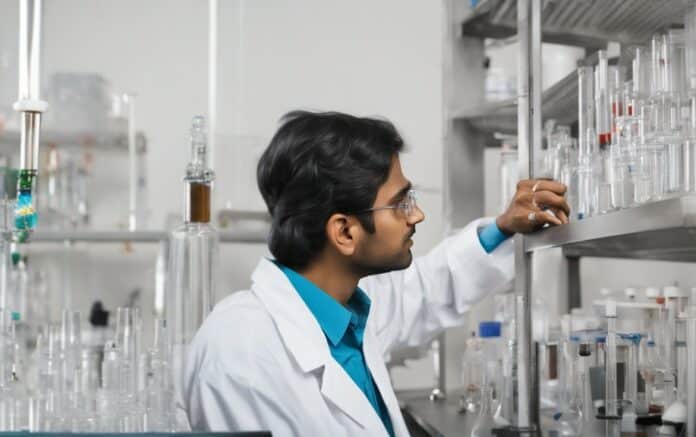 Govt MECL job, Mineral Exploration & Consultancy Limited (MECL), (formerly Mineral Exploration Corporation Limited), a Miniratna-I CPSE, under the Ministry of Mines, Government of India, requires smart, result oriented, experienced personnel with initiative and enterprise for its Corporate Office at Nagpur and Project site Offices situated all over in India
Post Code: 09
Job Title: Chemist
Scale: Rs. 40,000- 1,40,000/-
Grade: E1
No.of posts: (03-UR,
01-OBC-NCL,
01-SC)
Eligbility Criteria: M.Sc. (Chemistry) (OR) equivalent.
Experience: 02 years post qualification relevant experience in analysis of ores, minerals (coal/non-coal) and rocks.
Age: 30
SELECTION PROCEDURE:
The selection process will entail shortlisting of candidates based on academic credentials,
relevant experience and suitable expertise, followed by Document Verification & Personal
Interview (PI) for the post code from 01 to 13, as per rules of the Company. Personal
Interviews will be conducted at Nagpur City only.
REMUNERATION:
Besides Basic Pay, all the posts carry other benefits like IDA, HRA, Perks & Allowances
(under cafeteria approach), PF, Performance Related Pay, Group Medical Insurance
Facilities, MECL-Employee Defined Contributory Superannuation Scheme, Group Personal
Accident Insurance and Term Insurance. These benefits will be provided as per directives
issued by the company from time to time. Further, Employees will also be
entitled for
two/four-wheeler vehicle loan and house building advance as per Company guidelines.
PLACE OF POSTING:
The selected candidates may be posted at any of the MECL Projects/Corporate Office of the
Company located anywhere in India or/and overseas as per requirement of the Company.
PROBATION:
The appointee will be on probation for a minimum period of 01 (one) year from the date of
joining the post and the duration may be extended or modified at the discretion of the
Appointing Authority.
HOW TO APPLY:
The candidates are required to apply through Online Recruitment Portal of MECL's website Only. The relevant link will be made available under the head of "CAREER→Advertisement Notices & Results" on MECL website: https://www.mecl.co.in/Careers.aspx or meclrecruitment.co.in. Applications received through any other mode will not be accepted. Before filling the online application, the candidate should keep ready a scanned copy of passport size Photograph, Signature in JPG/JPEG/GIF format and Caste Certificate, Economically Weaker Section (EWS) & PwD Certificate in PDF format if any. Filling the Online application form with all relevant details. Upload scanned copy of Photograph, Signature in JPG/JPEG/GIF format and Caste, EWS & PwD Certificate
in PDF format. Candidates should ensure that all the relevant details entered in the MECL online application should be correct. Candidates of SC/ST/OBC (NCL)/EWS category should be careful while filling up category option in the online application, as no changes will be allowed at a later date/stage of recruitment process.
Before registering applications on the MECL website, the candidate should possess the following:
(i) Candidate should be registered through valid e-mail ID and mobile number, which should remain valid for at least one year as any important intimation to the candidates shall be provided by MECL through E-mail. Therefore, candidates are advised not to change their email-id and mobile number at least for one year. They are further advised to check their E-mail regularly for any communication from MECL in this regard. In case of applying for multiple posts, candidates are advised to apply through same Login ID and there is no need to register again with different Login ID.
(ii) Personal details, educational qualification details, experience details and category/
community details.
(iii) Details of application fee paid through Bank Challan (for General, EWS & OBC
candidates), through Punjab National Bank or State Bank of India.
(iv) The photograph must be a recent passport size colour picture. Applicant should ensure that size of the scanned photo image to be uploaded should not exceed 50 KB and in
JPG/JPEG/GIF format only with dimensions: Height 170-pixel and Width 132 pixel.
(v) The applicant should upload his/her scanned signature, which is to be on white paper in
Blue/Black Ink only, for uploading on the Online Application. Applicant should ensure that
size of the scanned signature to be uploaded, should not exceed 20 KB, and in JPG/ JPEG/
GIF format with dimensions: Height 75 pixel and Width 170 pixel. The applicant's signature
on attendance sheet at the time of the Document Verification and Personal Interview should match the uploaded signature. In case of a mismatch, the applicant may be disqualified.
(vi) If candidate belongs to SC/ ST/ OBC(NCL)/ EWS/ PwD category, he/she has to scan and upload his/ her caste/EWS/PwD certificate in PDF format in size not exceeding 300 KB.
(vii) MECL shall not be responsible for any application made, wrong information provided by/to an unauthorized person/ institution/ website. Applicants are advised not to share/ mention their application details with/to anyone.
(viii) Applicants are advised in their own interest to apply on the Online Recruitment Portal much before the closing date and not to wait till the last date to avoid the possibility of
disconnection/ inability/ failure to log on to the Company's website on account of heavy load on internet website traffic. MECL takes no responsibility for applicants not being able to submit their applications online within the last date on account of aforesaid reasons or for any other reason beyond the control of MECL.
(ix) Any information submitted by an applicant in his/her application shall be binding on the
applicant personally and he/she shall be liable for prosecution/ civil consequences in case the information/ details furnished by him/her are found to be false at any stage.
(x) Candidate may apply for more than one post. Only one application should be submitted by any candidate for each post.
(xi) Applicant can retrieve his password through filling date of birth and mobile number
mentioned initially, in case of any technical problems encountered while submitting/ filling
their application.
(xii) After successful submission of application on Online Recruitment Portal of MECL's Website, applicants are advised to take a printout of the system generated application form and keep it ready with them for future reference.
(xiii) For any technical query, please write to [email protected]
Important Dates:
Commencement of Online Registration for submitting applications 14.08.2023
Closing date for submitting applications through website is 13.09.2023
Govt MECL Govt MECL Govt MECL Govt MECL Looking for latest chemistry and Pharma job openings, follow Rasayanika Facebook and Telegram and subscribe to our youtube channel for the latest updates on chemistry and Pharma job.