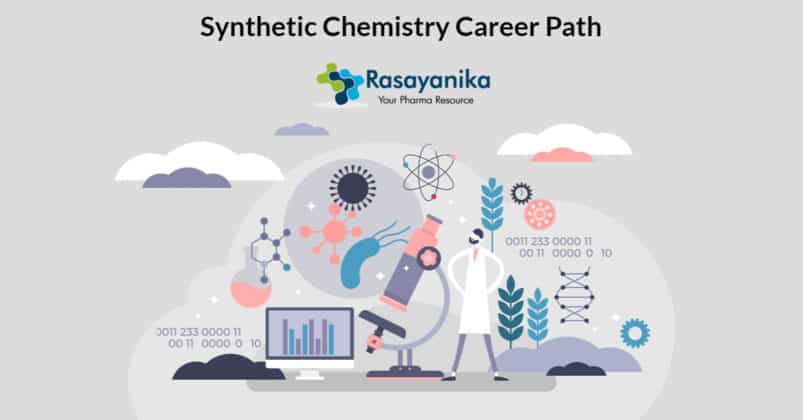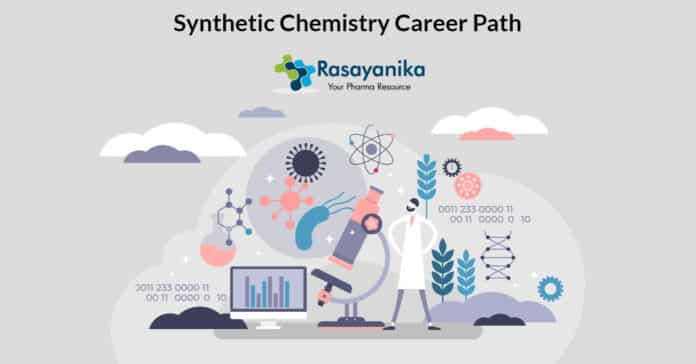 Synthetic Chemistry Career Path
Chemistry is a field that has various facets to it, all of which are either unique or interdisciplinary subjects. Many subfields are upcoming in the chemical sciences. One of them is Synthetic Chemistry.
What is Synthetic Chemistry?
Synthetic Chemistry is essentially a branch of Chemistry that deals with the synthesis of materials. It has existed as a part of organic chemistry for more than a century now. It imbibes concepts from various fields like inorganic chemistry, organic chemistry, material science, and life sciences. Synthetic chemistry as integration of total synthesis and chemistry gives rise to :
Novel substances
Natural products that can be modified
New therapies
Novel methods of synthesis and analysis
Synthetic chemistry gives us the ability to mimic some of the most complex and intriguing compounds in nature and develop their variations in the laboratory using synthetic technologies and strategies.
Uses of Synthetic Chemistry
Synthetic Chemistry has several applications in a range of different sectors. The discovery and design of novel molecules offer great potential for cutting-edge technology to take over scientific research and industry. Innovation has no bounds on a Synthetic Chemistry Career Path. This is clearly seen in the many applications of synthetic chemistry.
Pharmaceuticals – This is the sector where synthetic chemistry is most applied. Pharmaceuticals is one of the most crucial sectors that contribute largely to a country's economy. Innovations in synthetic chemistry have enabled the advent of life-altering medicines causing great improvements in human health worldwide. Synthetic chemistry has been regarded as a mature science by pharmacologists for use in pharmaceutical companies' research and development departments. However, it has tremendous scope for innovation that can be tapped into for purposes of
 Drug discovery
Drug designing
Biocatalysis
Transformation of products
Preparation of antibiotic molecules
Synthesis of biopolymers
The use of biocatalysis and bioorthogonal chemistry has led to many innovations using synthetic chemistry. In the last 50 years, synthetic chemists have basically leveraged existing synthetic methods to give rise to novel compounds. Simultaneously, the current scenario involves techniques like biocatalysis, conjugation, editing, directed evolution, and HTE (High-throughput Experimentation) screening. The next 50 years are expected to see machine learning and molecular editing in synthetic chemistry for pharmaceutical purposes.
An example of synthetic chemistry applications in pharmaceuticals is cisplatin (an anti-cancer drug) from the compound potassium tetrachloroplatinate.
Material science – It is no surprise that synthetic chemistry and material science are closely related. Synthetic chemistry tools are used to design and manufacture hybrid materials. These materials are formed by integrating optical and electronic properties seen in extended inorganic solids with the structural flexibility seen in organic compounds. A material of the desired micro-nano structure can be easily synthesized by using synthetic chemistry approaches.
Detection and Analysis – Synthetic chemistry is used to create new products and be used in the detection and quality analysis of compounds. Detection and analysis tasks in synthetic chemistry may involve the use of the following techniques:
Crystallographic atomic structure identification, detection, and refinement
General Mass Spectrometry (MS)
Liquid Chromatography (LC)
Gas Chromatography (GC)
Nuclear Magnetic Resonance (NMR)
Thermal analysis coupled with GC-MS
Optical spectroscopy
Qualitative and quantitative elemental analyses
Energy Utilization and Storage – Energy is an enormous part of our lives, with new and sustainable methods of energy production and storage being sought by scientists worldwide. Synthetic chemistry enables the production of synthetic fuels, including syngas (mixture of hydrogen and carbon monoxide). Non-renewable fossil resources such as natural gas and coal help in their production. Synthetic fuels possess the highest energy storage capacity per unit volume. Therefore, synthetic energy resources have become essential for energy production, utilization, and storage in the future.
Insights into Biological systems – Synthetic chemistry and biology have led to the emergence of Chemical synthetic biology or CSB. The synthesis of artificial biological systems, including proteins, cells, and tissues, requires the balance of chemistry or biochemistry. Smaller units like cells have their mysteries unraveled using synthetic polymer science and its applications. Chemical synthetic biology is an interdisciplinary area of study for redesigning nature and using human-made structures to compose processes and architectures of biological systems.
Job Description of a Synthetic Chemist
The synthetic biology career path contains many opportunities that more or less start with the following job description:
Performance of synthetic chemical reactions.
Conduct literature surveys and summarize them for R&D projects.
Select the most feasible route of synthesis by analyzing the literature survey reports and conducting feasibility studies.
Using recrystallization techniques or column chromatography (automated or manual) for the purification of chemical compounds.
Simplifying the processes and reducing costs for existing products.
Pilot/lab scale filtration or crystallization.
Using cost-effective and non-infringing synthesis routes to prepare and develop novel products.
Using a vacuum or atmospheric fractional distillation method to isolate and purify organic compounds.
Testing and demonstration of new processing methods in the lab and their transformation into processes that are more appropriate for use in plants of a specific scale.
Conduction of Hazard Evaluation and ensuring the compliance of processes to guidelines and regulations.
Calibration of instruments and tools used in synthetic chemistry processes.
Documentation and report-making of processes and developments made in the laboratory.
Submission of timely reports from observations made.
Educational Requirements of a Synthetic Chemist
To embark on a synthetic chemistry career path, one needs certain educational requirements.
Bachelor's degree in any branch of chemistry or biology.
Master's degree in organic chemistry, inorganic chemistry, biochemistry, etc. There is currently no specific course in the field of synthetic chemistry available in India. However, a master's degree in organic chemistry would be most suitable. Most companies that hire synthetic chemists prefer postgraduates in organic chemistry or chemistry.
Doctoral/Ph.D. degree in synthetic chemistry. This is where your field of study gets streamlined into your field of interest. Research and study of synthetic chemistry can be done in detail during the course of obtaining a Ph.D. and after it.
In-depth study and research in synthetic chemistry can be pursued with a post-doctoral degree. This assures you the best research scientist positions in universities and institutes all over the country.
Job Prospects on a Synthetic Chemistry Career Path
Job prospects for a synthetic chemist include the following positions:
Research associate
Research fellow
Scientific officer
Synthetic scientist
Junior Scientist
API R&D Synthetic Development
Organic synthesis scientist
Discovery chemist
Quality analyst
Lecturer/Professor
A synthetic chemist can either pursue his/her career in the industry or academia. Job roles in both paths, mainly research and development and teaching or training. The industries that hire synthetic chemists include:
Pharma companies
Bioscience companies
Energy production
Government and private research labs
Universities and colleges
Companies that hire Synthetic Chemists
A Synthetic Chemistry career path holds many lucrative opportunities that may be found in the following companies:
Novartis
Natural Capsules
Jubilant Biosys Ltd.
Gain Technologies Pvt. Ltd.
Sami Labs
Aurigene Pharmaceutical Services Limited
Mithros Chemicals
PI Industries Ltd.
Syngene
Clearsynth Labs
GVK Biosciences
Salary Prospects in a Synthetic Chemistry Career Path
The salary prospects of a synthetic chemist increase like all other fields with greater skill development, qualification, and experience. Starting at 20-30K per month for freshers, experienced professionals earn well over 1-2 Lakhs per annum.
Scope of Synthetic Chemistry
Synthetic chemistry has tremendous scope in India and the world. The requirement of synthesizing novel and self-sustainable compounds increases day by day. With such demand for skill and innovation, the scope for synthetic chemistry is bound to increase in the coming years. The use of new techniques like High-throughput methods and computational methods expands the scope immensely, giving interdisciplinary professionals opportunities.