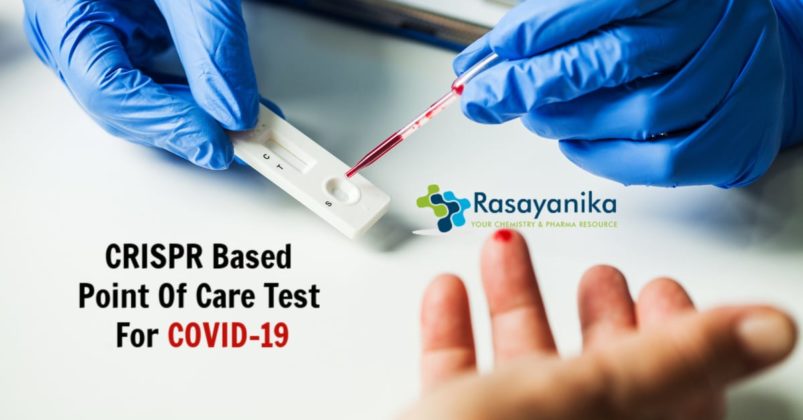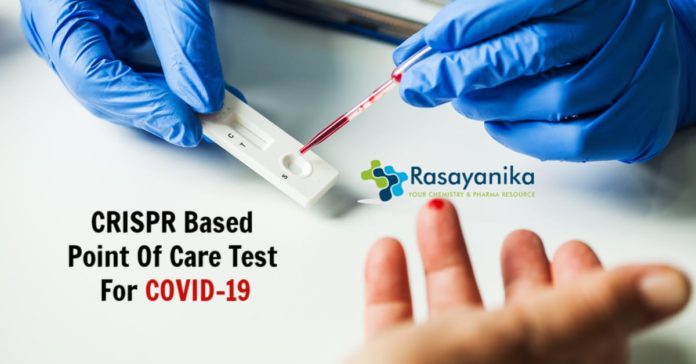 First CRISPR Based Point of Care Test For COVID-19
Sherlock Biosciences entered into a partnership with Binx health to develop the world's first point-of-care diagnostic test for COVID-19 using CRISPR technology.
Sherlock CRISPR technology will be combined with the Binx io platform to provide rapid results. Across many CLIA-waived settings like doctor's offices, clinics, pharmacies, assisted-living centers, and other accessible venues for customers, the test will deliver results in a single patient visit.
The Binx io is an FDA approved molecular platform with the ability to detect infectious disease targets from bodily fluids used for testing gonorrhea and chlamydia. The platform consists of a single-use cartridge with multiplex capacity up to 24 targets and a desktop-sized instrument. The instrument is fully automated and will produce the detection results once the sample is added to the cartridge and loaded into the instrument.
Binx health had presented a same-visit diagnostics for gonorrhea and chlamydia in April that works for both men and women. The collaboration of technologies is to provide clinicians, physicians, and other healthcare workers with a CRISPR based diagnostic test for COVID-19 that would make spot care decisions and thus prevent and control further infections.
High volume testing has increased access to crucial results during the pandemic. But the tests should be made accessible to those who can't reach hospitals, in areas like pharmacies so that individuals can proactively make decisions to improve their health and prevent further infections in their community, said Rahul Dhanda, co-founder, president, and CEO of Sherlock Biosciences.
Sherlock hopes to serve as part of Binx health's strategy of "everywhere care" that would make diagnostics for COVID-19 available everywhere they are needed.
The current SHERLOCK CRISPR SARS-CoV-2 kit detects the presence of a specific genetic signature of the novel coronavirus in samples collected from patients, using the SHERLOCK (Specific High-sensitivity Enzymatic Reporter unLOCKing) method for programming a CRISPR molecule for detection. Buts the kits are intended for use in CLIA laboratories to assay nasopharyngeal swabs, bronchoalveolar lavage (BAL) specimens, oropharyngeal swabs, or nasal swabs. The CRISPR enzyme gets activated and releases a detectable signal if the signature is found in the sample. Results can be obtained in less than one hour. This is the first CRISPR based diagnostic test for detecting COVID-19 that received EUA from the FDA.
Sherlock is also planning to develop a home testing platform, similar to that of a home pregnancy test for rapid detection of SARS-CoV-2 virus, called INSPECTR. By the second half of 2020, the tests are expected to be launched.
Upload your CV to Rasayanika Talent Pool