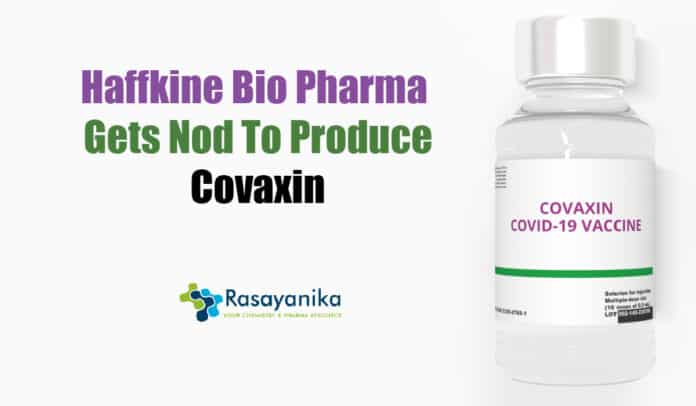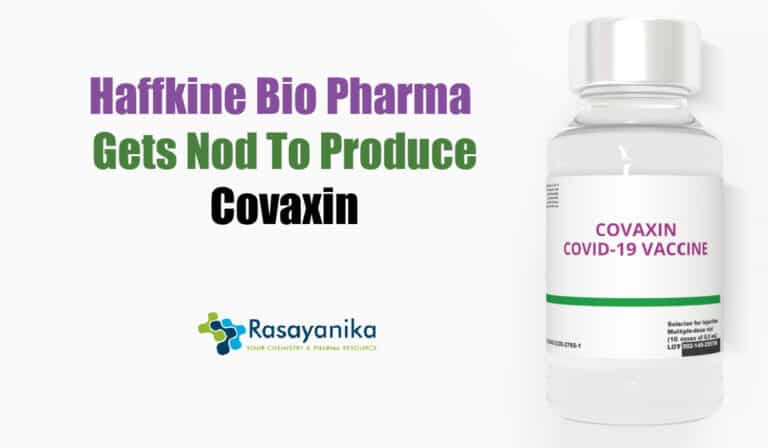 Haffkine Bio Pharma Gets Permission From Centre To Produce Covaxin
The Centre on 15th April 2021 enabled Mumbai-centred Haffkine Bio-Pharmaceutical to produce Bharat Biotech's vaccine, Covaxin, which will be an incentive for India's vaccine production. Haffkine Institute, a biomedical firm owned by the government of Maharashtra, has requested authorization from the Centre for technology transfer from Brahart Biotech, which in partnership with ICMR (Indian Council of Medical Research), produced Covaxin.
The Dept of Science & Technology, Government of India, has granted approval to Haffkine Institute to produce Bharat Biotech's Covaxin vaccine on a transfer of technology basis. CM Uddhav Balasaheb Thackeray has thanked the Hon'ble PM Shri @narendramodi for approving this request.

— CMO Maharashtra (@CMOMaharashtra) April 15, 2021
Uddhav Thackeray, Maharashtra's Chief Minister raised the problem and asked to enable the state-owned pharmaceutical firm to produce the vaccine in a virtual meeting with Prime Minister Narendra Modi.
In the month of January, Haffkine sought approval from the ICMR for the transfer of technology. In the month of March, the company again sought authorization and stated that if permission is not granted to produce the vaccine, they can fill & finish operations of the COVID vaccine where the firm will just fill
vaccines in the bottles prepare them for dispatch.
What this nod indicates
DBT (Department of Biotechnology) has apprised the government of Maharashtra that approval has been given to Haffkine to manufacture Covaxin with a year. It is the first time for another pharma firm, which was not involved in the vaccine development process, to take up the technology
The decision will amplify vaccine production in India at a time when the nation is facing a second wave of COVID-19 infection & the vaccination drive is being increased.
Haffkine is one of the nation's oldest and leading biomedical research centers. Maharashtra ministers claimed that Haffkine has all the needed infrastructure to manufacture the vaccine. Rajesh Tope, Maharashtra's Health Minister stated earlier that Bharat Biotech manufactures Covaxin. If they get the technology from the firm, the government of Maharashtra is willing to produce the vaccine at Haffkine, which has all the needed infrastructures. This will aid in getting more people immunized against COVID-19 within a short span.
Technology Transfer By Bharat Biotech, Transfer Of Covaxin Technology, Centre Grants Approval To Maharashtra, State-Owned Haffkine Gets Nod, Haffkine Bio Pharma Gets Permission, State-Owned Haffkine Gets Nod, Centre Grants Approval To Maharashtra, Transfer Of Covaxin Technology, Technology Transfer By Bharat Biotech
Also Read: Indian Pharma Sales Record Double-Digit Growth