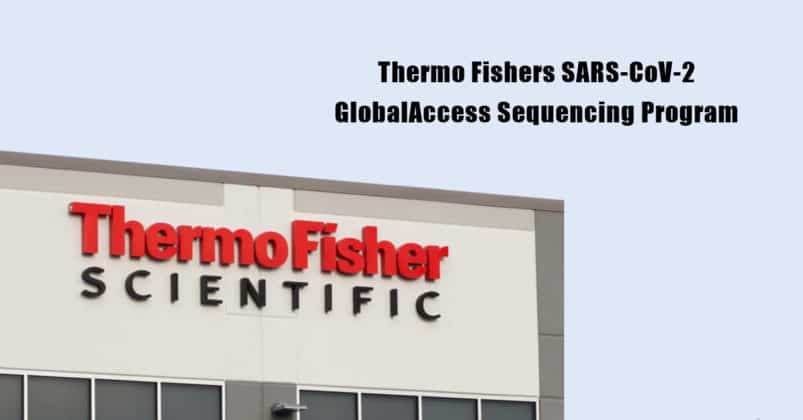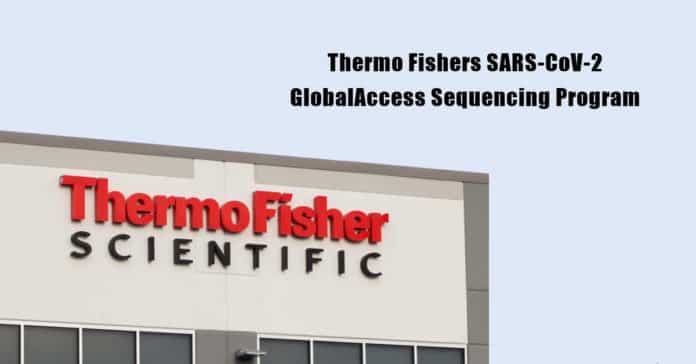 SARS-CoV-2 GlobalAccess Sequencing Program Extended By Thermo Fisher Scientific To Support Research on New Virus Strains
The world is now witnessing new coronavirus strains affecting humanity. Among the new SARS-CoV-2 identified by researchers, the B.1.1.7 UK variant has been found to have higher transmission rates. Identification of the emerging strains, along with their transmission patterns, is determined by genetic sequencing. The SARS-CoV-2 GlobalAccess Sequencing Program by Thermo Fisher Scientific is one of the prominent ones used. As a result, the company has announced its full support to global research and surveillance for COVID-19 by providing additional Ion GeneStudio S5 Series and Ion Torrent Genexus System Sequencer units.
Transmission interruption and genetic tracing require a thorough understanding of the new variants and the viruses' genetic code. Additional research is necessary to determine the new strain's effect on infected people and the vaccine's efficacy. The use of Thermo Fisher's NGS (Next Generation Sequencing) technology has even been suggested by ECDC (European Centre for Disease Prevention and Control) and the US FDA (Food and Drug Administration) as it provides scientists with fast data acquisition from real-time sequencing and convenient data sharing throughout the scientific community.
Thermo Fisher Scientific's President of Oncology and Next-Generation Sequencing, Garret Hampton, spoke about the distinct understanding that genetic sequencing confers to the transmission patterns and infection epidemiology of the emergence and spread of the new strains. The SARS-CoV-2 GlobalAccess Sequencing Program was initiated in May 2020 to increase global and multi-institutional initiatives to map transmission and study the disease epidemiology. Hampton expressed the company's excitement in supporting global efforts in tracking, identifying, and mapping the new strain's infections through research.
As a pioneer of turnkey NGS-solutions in the world, the Genexus System requires a hands-on time of only 5 minutes, and in a decentralized lab area, gives results in just a day. This platform is a powerful automated technology that is easy to use and gives scientists ample access to NGS regardless of expertise. The technology paired up with the Ion AmpliSeq SARS-CoV-2 Research Panel equips the labs with a specimen-to-report workflow that is fast, convenient, and powerful to run minute amounts of sample and study infections.
Thermo Fisher used the technology of the SARS-CoV-2 GlobalAccess Sequencing Program to extend it to oncology studies. The company is a leading one in serving science and is aided with a 25 billion dollar annual revenue. They strive for a cleaner, healthier, and the safer world with innovative technologies to help customers worldwide in their research on therapies, diagnostics, and complex analytical solutions, greatly accelerating biological research. Industry-leading brands include Thermo Scientific, Fisher Scientific, Invitrogen, Unity Lab Services, Applied Biosystems, and Patheon, which aid more than 75,000 colleagues in the company's global team to purchase pharmaceutical and convenience services.