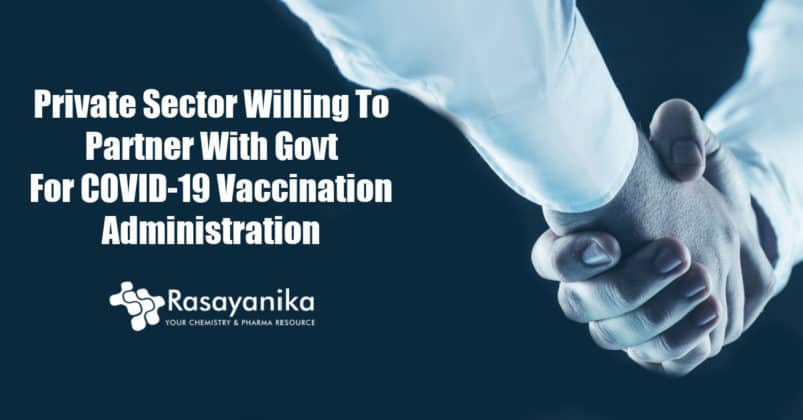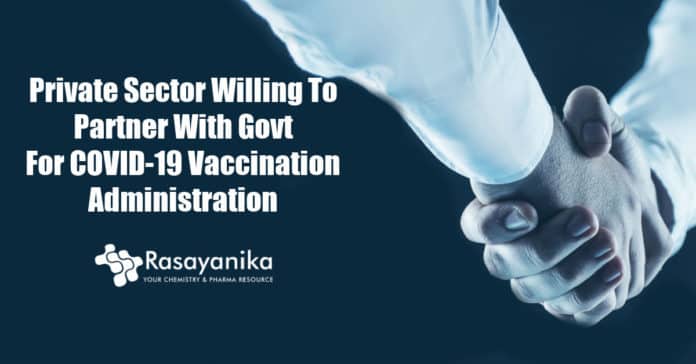 Private sector willing to partner with Govt for COVID-19 vaccination administration: FICCI
Federation of Indian Chambers of Commerce & Industry (FICCI) has submitted an in-depth strategy drafting what sustain the private sector, including healthcare, can supply, through the FICCI-EY Strategy paper on 'Protecting India – Public-Private Partnership for vaccinating against COVID-19', submitted to (National Expert Group on Vaccine Administration for COVID-19) NEGVAC in December 2020. Dr. Paul likewise launched the paper on 12 December 2020 during a session on vaccinations at the FICCI AGM.
The private sector has been revealing its determination and plans to support and boost the govt's ability throughout the value chain of COVID-19 vaccine distribution and administration. The NEGVAC had actually met sector delegates in Nov 2020 to evaluate private sector abilities as well as potentials for the acquisition, distribution, and vaccination of the COVID-19 vaccine.
Dr. Alok Roy, Chair, FICCI Health Servies Committee and Chairman, Medica Group of Hospitals, stated that they are on the edge of introducing the biggest and a complicated vaccine inoculation program, efficient and seamless partnerships will certainly be crucial for its victory. They wish that the govt has actually made a note of the intent and dedication from private sector players for speeding up the procedure of targeted vaccination throughout the nation.
The FICCI-EY paper, which was created in deliberation with numerous stakeholders from healthcare, pharma, medical gadgets, logistics, cold chain, and allied industries, says that India would certainly require 1.3-1.4 lakhs vaccination centers, 1 lakh health care professionals, and 2 lakh, support staff/volunteers, to sustain govt's mass-inoculation program. The private healthcare sector, in charge of nearly 70% of health care shipments in the nation, can appropriately enhance the physical and human infrastructure supply in vital capacity-constrained areas, especially in urban and semi-urban regions.
A FICCI study performed in partnership with EY and NABH revealed that 81% of survey respondents from the private healthcare sector agree to inoculate front line staffs in local areas and 75% want to inoculate their local communities, 70% are willing to assign workforce in semi-urban/rural locations for vaccination and 94% are willing to give training for vaccination.
A release from FICCI claimed private hospitals had dedicated around 40-80% of their bed capacity for treating people infected with SARS-CoV-2 and supplemented govt initiatives of scaling up screening by adding to 45% of the testing ability in India. The private players are currently waiting for instructions from the govt on how to contribute to the massive vaccination program, in the national rate of interest.
Private sector willing to partner with Govt for COVID-19 vaccination administration: FICCI
Upload your CV to Rasayanika Talent Pool