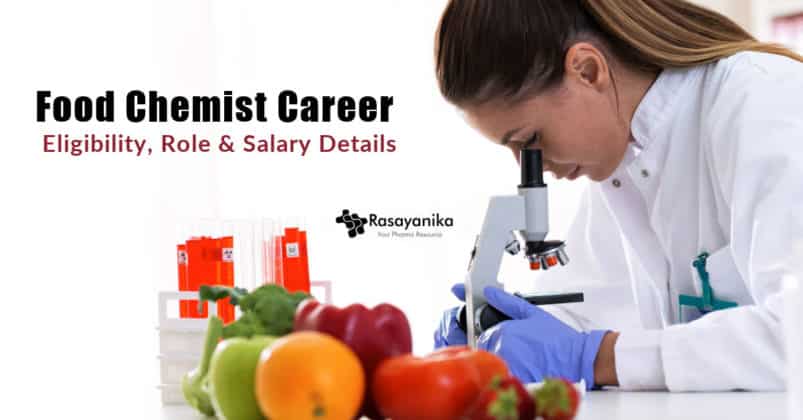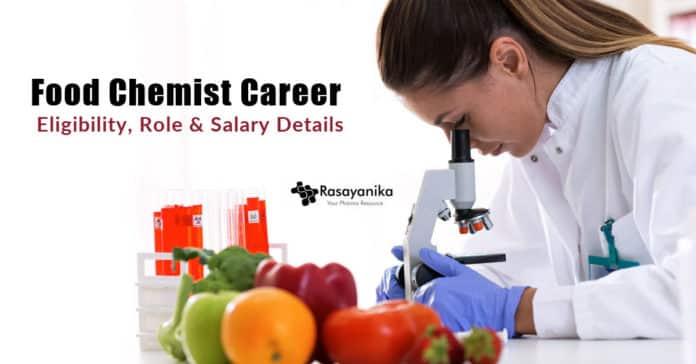 Food Chemist Career – How to Become a Food Chemist?
On August 5th, 2013, various journalists from around the world assembled in a London television studio. They had come to witness the world's first hamburger made of meat, which was not taken from an animal but grown from scratch in a laboratory. The world currently uses 30% of its land to either raise livestock or to raise food for these animals. In the lab, however, a single stem cell from one such animal could generate 20,000 tons of meat. This quantity of meat would generally come from half a million animals.
What's for dinner tonight? This is one we humans have on a daily basis. A vast amount of brainpower is spent finding out what to eat, and food today has a close relationship with science. Science is used to modify food items and even create entirely new ones. Science is used to preserve food, improve the taste of food, and improve its visual appearance. Science is also used to create healthier foods by either increasing its useful properties or reducing its harmful ones. Food scientists have also contributed to the fight against hunger and malnutrition by developing affordable and nutritious foods.
For any country, the food industry the key to feed its people as well as generate revenue from exports. This industry employs large numbers of people with different skills, and one of the key persons is a food chemist.
Who is a Food Chemist?
Food Chemist Career – A food chemist is someone who analyzes and improves the chemical composition of foods. They focus on storage, distribution, safety, processing, scent, and flavor of the food. They experiment with chemical proportions to improve the flavors and nutritional quality of foods. Our supermarkets are filled with food products on shelves and in freezers. Our food products also come with guidelines on how they should be cooked or by when they should be consumed. It is the food chemist who monitors how food items are developed, processed, packaged, stored and distributed, and it is the food chemist who ensures that food items meet food laws and labeling requirements.
Educational Qualifications Required for Food Chemist Career
The educational qualification required depends on your career goals. More career options will be available to you, the higher the level of education you achieve.
However, developing a solid background in food chemistry, biology, and general chemistry is necessary regardless of the educational qualification, you have to have a bright career in food chemistry.
The minimum requirement to get an entry-level job in food chemistry is a bachelor's degree in food chemistry, chemistry, food science, or pharmaceutical chemistry.
But if your goal is to become a food chemist who carries out independent research and guides others in applied research, you might need a master's degree in food chemistry or in closely related fields like organic chemistry, medicinal chemistry, or food science.
You can get jobs in management and administration if you have a master's degree or higher.
You will likely need a doctoral degree in food chemistry or a related field if you want to teach food chemistry at university or colleges.
Those with a doctoral degree can also work as research coordinators, project leaders, and research project coordinators.
Several colleges in India do provide various levels of courses in food science. Some of the colleges in India that offer courses in Food Science are;
How to Begin Your Food Chemist Career?
The jobs in the food industry are highly competitive, hence its extremely important that you gain some experience during your undergraduate and graduate years.
A number of summer internship opportunities are available for research assistants in most of the universities and research institutes. Even some of the government agencies and private industries often offer similar openings for summer students. Also, you will have the opportunity to do your master thesis in food industries or R&D laboratories. Try to grab as much as experience possible during your college days.
While working as an intern, gain hands-on experience and begin professional relationships with industry contacts who may help you to get hired once you graduate. Make your resume attractive and outstanding with the real work experience you had outside the classroom.
Such opportunities not only provide you good work experience but also allow you to network and get hired easily. This is especially useful when you apply for a job or graduate program in the food industry.
Skills Required for a Food Chemist
Good knowledge of food processing
Excellent analytical skills
A high degree of intellectual curiosity
Very good communication skills
Good knowledge of the application of science in the food industry
Reasoning and problem-solving skills
Management skills
Attention to detail
Able to organize, implement and evaluate projects
Work Environment
Food Chemist Career – The work environment and responsibilities of a food chemist vary from one employer or job to another. But the most common work environment is either a classroom or a laboratory.
Lecturers or professors in food chemistry typically conduct classes in universities or colleges, grade papers, and guide students. Their workload varies from a few hours in a week to long working hours. Some food chemists working as lecturers are also expected to conduct research in the university.
Food chemists working in the laboratories of universities, government institutions, or private industries spend the majority of their time conducting, analyzing, and documenting research. They might require to work with hazardous inorganic chemicals or organic materials.
Responsibilities of a Food Chemist
Experiment with synthetic and natural materials to develop new preservatives, food additives, and related products.
Study the effects of various methods of packaging, processing, preservation on the properties and composition of the food.
Test various samples of beverage and food products in order to ensure their compliance with legislation and industry regulations related to the purity and quality of the product.
Supervise quality control tests being done by workers in food canning, brewing, freezing, distilling, and processing.
Might require to specialize in a particular type of food or process involved in food preparation.
How Much Does a Food Chemist Earn?
The salary of a food chemist can vary depending on the work experience, responsibilities, level of education, employer, and responsibilities.
According to the United States Bureau of Labor Statistics, the average annual salary of workers in the Food Scientists and Technologist's occupational group is $64,140 per year.
The average salary of a food chemist in India is 42,800 INR per month, while the salaries can range from 22,700 INR (lowest) to 65,000 INR (highest).
Food chemist has lots of career opportunities in most of the MNCs and some of the Govt organizations. Keep a lookout on the job openings at the on the Job section of our website www.rasayanika.com.