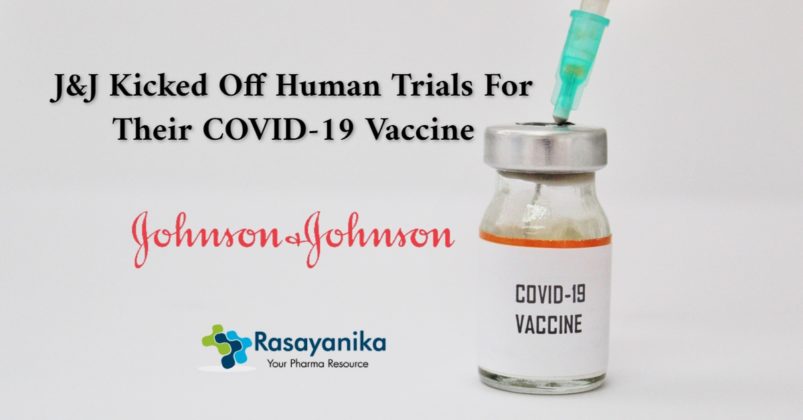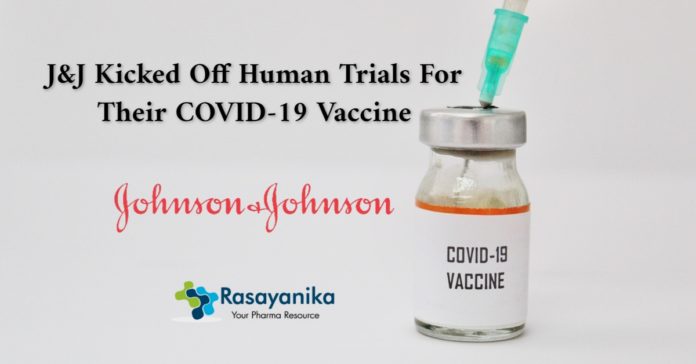 Johnson And Johnson COVID-19 Vaccine Trial Starts In Humans
After their vaccine has shown promising results in monkeys, offering string protection in a single dose, Johnson & Johnson has started the human safety trials for its COVID-19 vaccine on Thursday.
Six out of six animals who received the vaccine were protected from lung disease when exposed to the virus. According to the study published in the journal Nature, five of them were protected from infection as measured by the presence of the virus in nasal swabs.
Dr. Paul Stoffels, J&J's chief scientific officer, told Reuters in a telephone interview that this new vaccine has given them the confidence that a single-shot vaccine can be tested during this pandemic and see if it can protect humans from infection.
The early-stage human trials of the vaccine have started in Belgium and the US, where more than 1,000 healthy adults aged 18 to 55 years and those aged over 65 years will be enrolled for the trial.
J&J's vaccine effort is backed with $456 million funding from the US government as a part of its efforts to accelerate the production of vaccines to combat the pandemic that has infected millions around the word.
The clinical trial of the same type of vaccine for other diseases was found to effectively increase the protection after the second shot. But a single-shot vaccine has a major advantage in a pandemic situation as it avoids logistical issues involved in bringing people back for their second shot. The question of the number of shots of the vaccine required will be clarified during the phase 1 trial.
Johnson and Johnson plan to start a large-scale phase 3 testing of the single-shot COVID-19 vaccine by the half of September. A parallel phase 3 study of the two-shot regimen of the vaccine is also planned by the company.
To generate an immune response against the virus, J&J is using an adenovirus type 26 or Ad26, which is a common cold virus to carry coronavirus proteins into the human cells.
Seven different potential vaccines were studied by scientists from J&J and Harvard's Beth Israel Deaconess Medical Center in 32 animals and were compared with that of 20 control animals who got placebo shots.
All the animals were exposed to the novel coronavirus after six weeks. The animals that received the placebo shot were detected with high levels of virus in their nasal swabs and lungs.
All the animals that received the best-performing vaccine candidate had no virus in their lungs, and only one of them showed low levels of virus in the nasal swab. On testing, the scientists found that the animals had developed SARS-CoV-2 neutralizing antibodies after a single shot.
Even a single immunization with the Ad26 vaccine can lead to the development of neutralizing antibodies that render protection against COVID-19 in monkeys, shows the study.
Upload your CV to Rasayanika Talent Pool