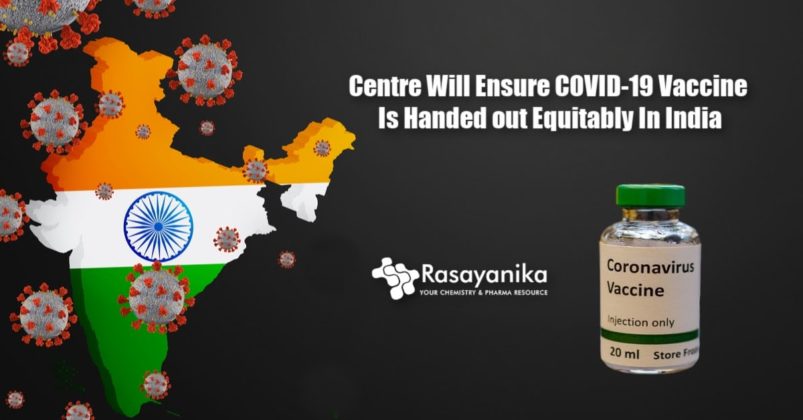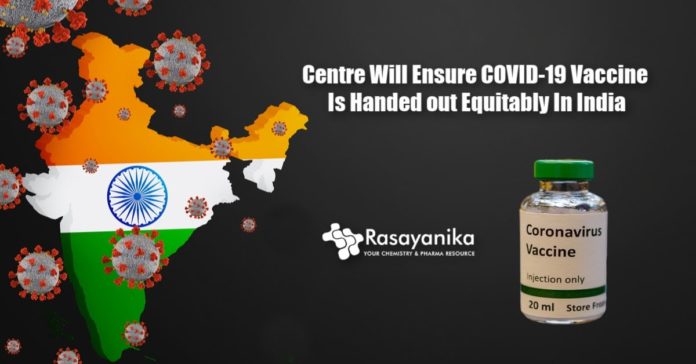 COVID-19 Vaccine Distribution In India To Be Done Equitably
Scientists and researchers around the globe are racing to develop an effective vaccine against the SARS-CoV-2 that causes COVID-19. While multiple vaccines have entered phase three human trials, the Indian government is already working towards ensuring an equitable distribution of the Covid-19 vaccine after it is available.
To ensure the vaccine is available to people at the earliest to fight the pandemic, accelerated regulatory facilitation, and financial aid will be actively considered if required, said VK Paul, a Niti Aayog member.
Paul, who also heads the Covid-19 National Task Force on vaccine development, testing, and other research-related activities, said the government would leave no stone unturned to ensure that the people of India and the international community has access to an Indian vaccine as early as possible.
Although many potential COVID-19 vaccines are currently in the human trial phase, vaccines by three major manufacturers have shown promising early results from the human trials. They include those developed by Oxford University in partnership with AstraZeneca, Chinese company CanSino Biologics, and the US company Moderna.
The world is looking forward to India as we are the major suppliers of pharmaceutical products, including the vaccines.
The first Indian indigenous COVID-19 vaccine developed by Bharat Biotech had entered the first phase of human clinical trials last week. The vaccine named COVAXIN had received DCGI approval for Phase 1 and Phase 2 trials. Earlier this month, ICMR had announced that they want to launch the vaccine by August 15, advising institutions to fast track all clinical approvals.
The COVID-19 has infected more than 15 million people around the world, causing 624,131 deaths. India is currently in the third most affected country, following the US and Brazil. More than 1 million people are infected in India until now, causing 29,861 deaths across India. The Indian government is working towards ensuring that COVID-19 vaccine distribution in India is done equitably.
Upload your CV to Rasayanika Talent Pool