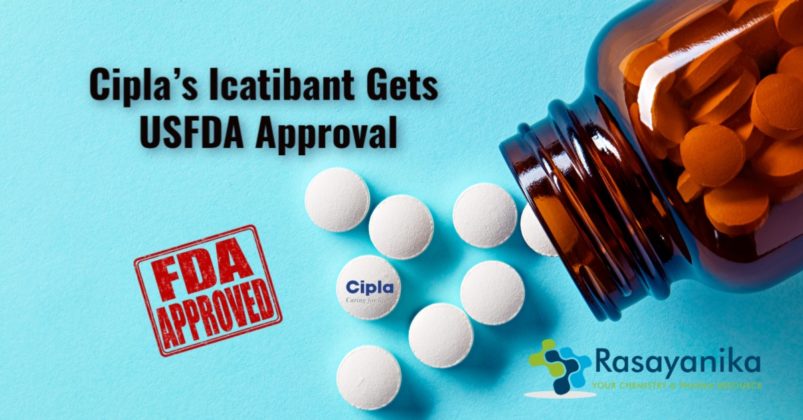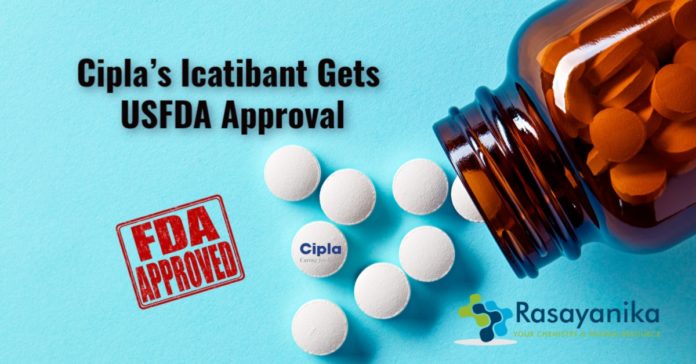 Today, the Indian international pharmaceutical company Cipla announced that they received approval from the United States Food and Drug Administration (USFDA) for its Abbreviated New Drug Application (ANDA) for Icatibant Injectable 30mg/3mL.
Cipla's Icatibant Injectable Pre-Filled Syringe 30mg/3mL is AP-rated generic version of Shire's Firazyr®. The drug has been approved for the treatment of a rare genetic disorder, acute attacks of hereditary angioedema (HAE) in affected individuals of 18 years of age or older.
Hereditary angioedema (HAE) is a disorder that causes severe swelling with recurrent attacks. Usually, legs, arms, intestinal tract, face, and airways are affected by swelling and is typically not itchy. Vomiting and abdominal pain may occur if the intestinal tract is affected. An obstruction in the airway can result from swelling. The attacks typically occur every two weeks and last for a few days, without an effective preventive treatment.
Firazyr and its generic versions had sales of approximately $270M in the US for the 12-month period ending May 2020, according to IQVIA (IMS Health).
After Cipla's Icatibant got USFDA approval, it's stock was trading at Rs 639.15 at 11 a.m. on Tuesday, up by 0.16 percent or Rs 1 per share. Rs 696 is the 52-week high, and the 52-week low is recorded at Rs 356.75 on BSE.
Cipla is a global pharmaceutical company established in 1935 whose strengths in anti-retroviral, urology, cardiology, respiratory, anti-infective, and CNS segments are well-known. Using cutting-edge technology platforms, Cipla produces 1,500+ products and 50+ dosage forms to cater to 80+ markets. It is the third-largest pharma in South Africa, third-largest in India, and one of the most dispensed generic players in the US For over eight decades.
Cipla manufactures products for several therapeutic areas, including children's health, HIV/AIDS, cardiovascular, dermatology & cosmetology, infectious diseases, diabetes, malaria, oncology, neurosciences, and women's health. The company also produces nebulizers, metered-dose inhalers, nasal sprays, dry powder inhalers, and a range of inhaled accessory devices.
Upload your CV to Rasayanika Talent Pool