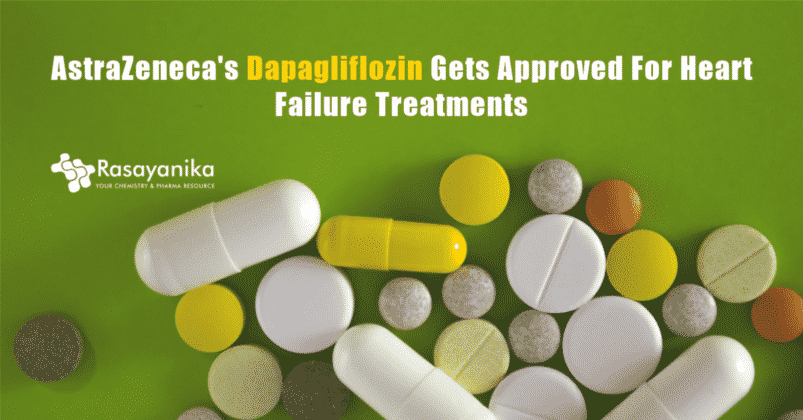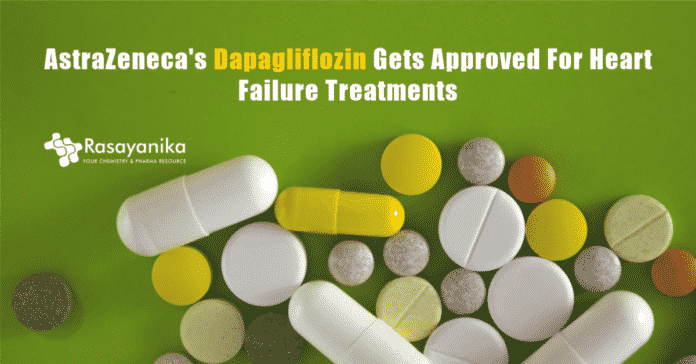 DCGI approves AstraZeneca's Dapagliflozin for heart failure treatments 
The pharma company – AstraZeneca Pharma India stated that the Drugs Controller General of India (DCGI) has approved the Dapagliflozin tablet for treating patients suffering from heart failure with reduced ejection fraction (HFrEF).
The firm has received permission for importing and marketing from DCGI in Form CT-20 (Marketing Authorisation- Additional Indication). AstraZeneca Pharma India stated that the permission open way for the launch of Dapagliflozin film-coated 10mg tablet in India.
Currently, the medicine is being marketed in the country as a diabetic medication utilized in adults with type 2 diabetes for reducing blood sugar.
The company said this is the first in class SGLT-2 inhibitor medicine to be approved for the treatment of HFrEF. Additionally, it is the first drug shown to considerably reduce the danger of hospitalization and cardiovascular death for heart failure in individuals with heart failure with reduced ejection fraction.
Heart failure, also known as congestive heart failure is a deadly disease, which occurs when your heart muscle doesn't pump enough blood to fulfill the body's needs for oxygen and blood.
Gagandeep Singh, MD, AstraZeneca Pharma India said that heart failure is a serious health condition that impacts at least 8-10 million in India and around 6.4 crore individuals around the world. Much-needed treatment to help patients to decrease their disease problems and live longer will be provided by the increased regulatory approval in India.
Gagandeep Singh said when asked about the market size the firm is eyeing with this authorization, that as India has 8-10 million people in that suffer heart failure, so there is an enormous amount of patient burden out there which requires to be addressed.
He added it's possibly the top cause of hospitalization also. Because of which there is a substantial economic concern that is attached to this disease in addition to death. Due to which we are really thrilled that we are taking part in this market which is quite considerable and also included that the market is close to Rs 2,000 plus crore.
AstraZeneca said Dapagliflozin is also approved by United States Food and Drug Administration to be utilized in treating people with HFrEF.
The drug – Dapagliflozin (Forxiga) is likewise indicated as an adjunct to diet and exercise in adults with Type 2 diabetes mellitus in India to improve glycaemic control.
Author: Sruthi S
Upload your CV to Rasayanika Talent Pool