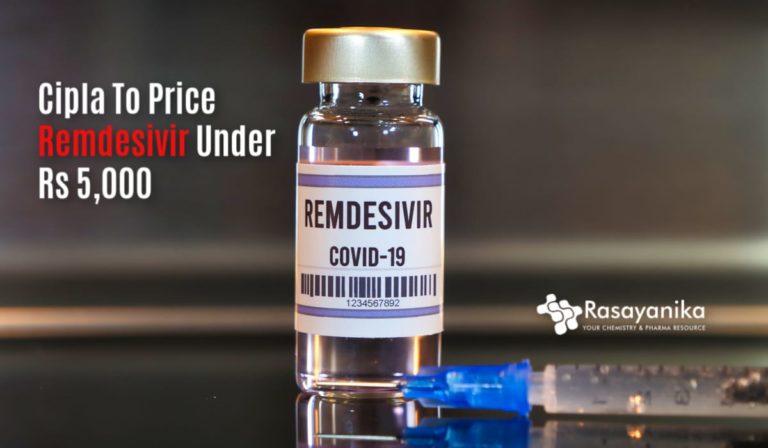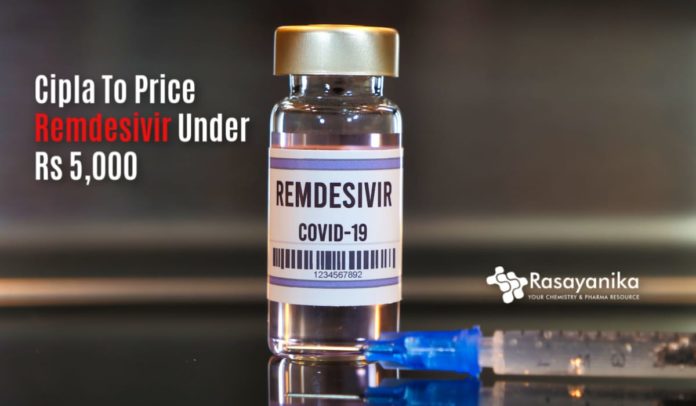 Cipla To Price COVID-19 Drug Remdesivir Under Rs 5,000 In India
The generic version of Gilead Sciences Inc's antiviral drug Remdesivir will be sold by Indian drugmaker Cipla Ltd for use in COVID-19 patients at less than 5,000 rupees ($66), the company said.
Cipla and another Indian drugmaker Hetero Labs got the approval to sell generic versions of Remdesivir in the country on Sunday. 100 milligram dose of the drug will be sold for 5,000 to 6,000 rupees by Hetero.
In May, the generic variant of Remdesivir was first introduced by one of Bangladesh's largest drugmakers, Beximco Pharmaceuticals Ltd.
The company was planning to sell its version at between 5,000 to 6,000 takas ($59 to $71) per vial, reported Reuters.
Remdesivir is the first drug to show improvement in COVID-19 patients when administered intravenously in hospitals. The United States, South Korea, and India approved the drug for emergency use in severely ill patients. Japan has fully approved the drug for its use in COVID-19 patients.
Although the price of Remdesivir in India is out, Cipla hasn't revealed yet when the treatment called Cipremi will be available. And in the United States, Remdesivir is yet to be priced.
On Monday, Gilead said in a statement that they are targeting to supply Remdesivir for more than 2 million COVID-19 patients by the end of the year.
According to Jefferies analyst Michael Yee, the sales of between $2 billion and $3 billion are expected in 2020-2021 at a price of $1,000 to $2,000 per course.
456,183 cases of COVID-19 have been reported in India so far with 14,476 deaths. Currently, India holds the fourth position in most affected countries by cases but soon will overtake Russia to become the third.
Editor's Note; Remdesivir price in India, Cipla to price COVID-19 drug under Rs 5,000, 
Upload your CV to Rasayanika Talent Pool