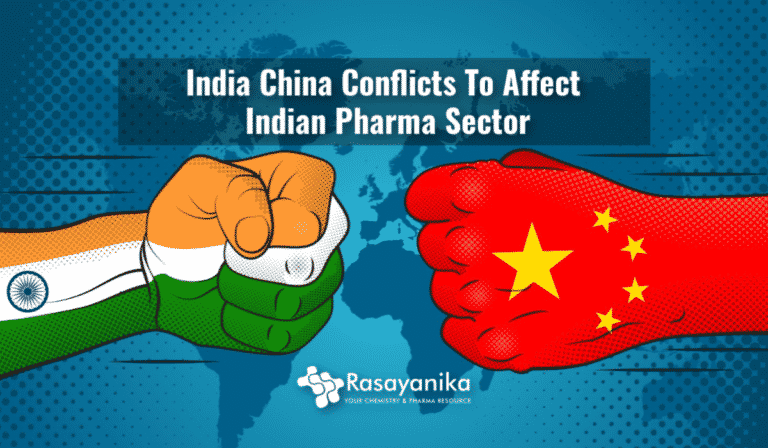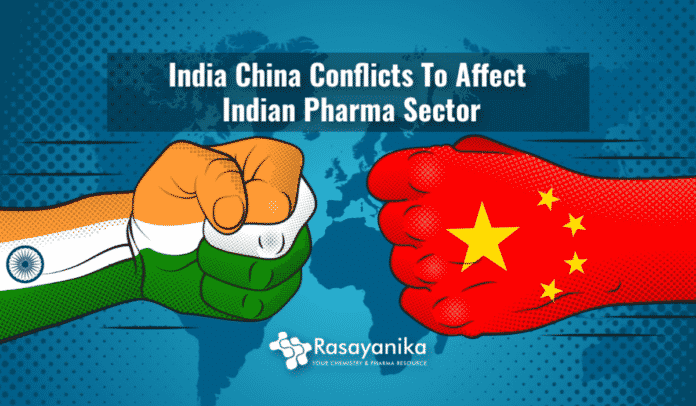 India Import 80% APIs From China 
The India-China border standoff has posed potential 'national risk' for millions across the country due to India's total dependence on China for raw materials used in pharmaceuticals.
Even when the nation clamors for canceling contracts and banning products from China, it might not be possible in the pharma industry, as 80% of the raw materials for making medicines, also called APIs (active pharmaceutical ingredients), come from China.
The dependence is as high as 90% for certain antibiotics like azithromycin, cephalosporins, and penicillin.
When COVID-19 hit the supply of APIs from Wuhan in China, a new bulk drug scheme was announced. But to expedite its implementation, the industry needs a sort of 'single-window clearance,' say experts.
In 2019, APIs worth Rs 17,400 crore were imported from China to India. As crucial raw materials for manufacturing antibiotics, anti-infectives, diabetes, cardio-vascular medicines, and vitamins are imported from China, dependence on China for key API's is a growing concern for India.
Also, there was a huge jump in the prices of APIs from China during the COVID-19 crisis. The dependence on a single source for supplies could hamper the procurement of essential medicines in an emergency.
The government had announced a Rs 9,940-crore package for bulk drugs in March when the stocks of APIs in the country were depleting. This package included setting up of three bulk drug parks of Rs 3,000 crore and a production-linked incentive scheme of Rs 6,940 crore.
India needs to self-reliant in terms of API manufacturing. India is the pharmacy of the world, and the dependence for APIs is the only piece missing. The greenfield investment should be provided with subsidies, said PwC India partner Sujay Shetty.
Manufacturing life-saving drugs like antibiotics and penicillin G should be the focus of India. An industry expert said the production of penicillin intermediates would become uneconomical for India as China has started manufacturing intermediates from penicillin G.
India was self-dependent on key ingredients used in fermentation products and antibiotics, nearly two decades ago. But over the years, the import of APIs increased from 1% in 1991 to 70% in 2019.
China's advent at the API stage globally goes back as far as the late '90s, driven by competitive pricing the clusters could offer, based on large-scale manufacturing and state-driven subsidies.
As against this, domestic bulk drug units started languishing here, faced with a lopsided duty structure that favored (Chinese) imports. Further, drug formulation companies also started sourcing APIs from China as they had a definite cost advantage of 15-20%.