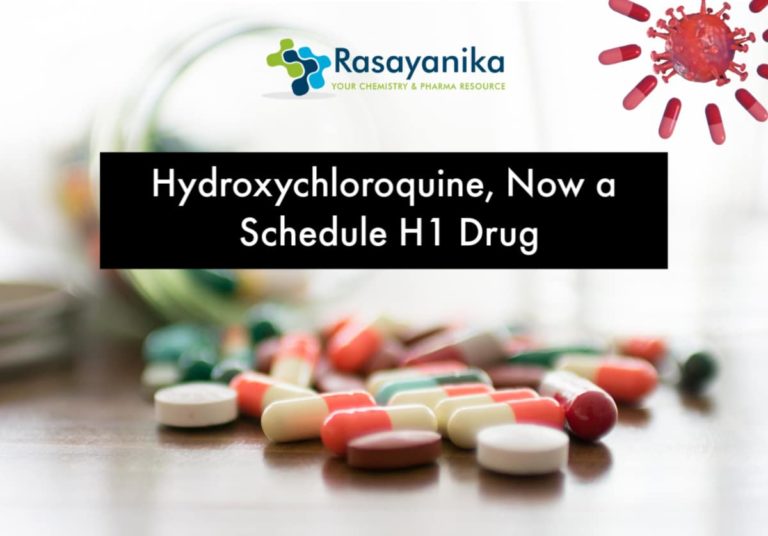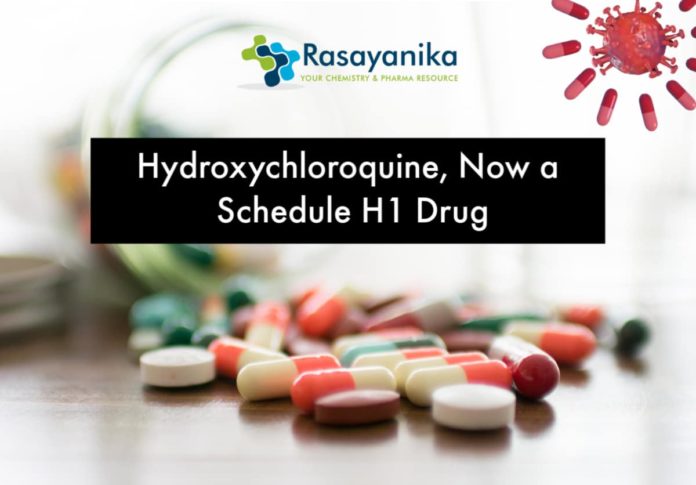 Hydroxychloroquine Buying Restrictions in India – Now a Schedule H1 Drug
Hydroxychloroquine can be sold on prescription only from now on as it is now a schedule H1 drug.
Due to the Covid-19 situation, the drug is considered essential to meet the emergency requirements.
From now on, the sale of the drug should be as per the conditions for the sale of Schedule H1 drugs mentioned in the 1945 Drugs and Cosmetic Rules, stated the gazette notification issued by the Union Health Ministry.
The notification stated that it is necessary and expedient to regulate and restrict the sale and distribution of the drug 'Hydroxychloroquine' and preparation based thereon for preventing their misuse as the drug 'Hydroxychloroquine' is essential to meet the requirements of emergency arising due to pandemic COVID-19 and in the public interest.
The Ministry of Health categorized hydroxychloroquine as a schedule H1 drug on Thursday, meaning the drug cannot be sold over the counter anymore. The drug is prescribed for patients suffering from Rheumatoid Arthritis and Lupus.
But recently, a shortage of this drug has emerged due to the national lockdown in response to the coronavirus pandemic. The shortage of the drug began after the Indian Council of Medical Research (ICMR) recommended the drug for high-risk people and line workers who came into contact with the novel coronavirus patients. Common people then started rushing to chemist shops to get the drug to self medicate against Covid-19. At this stage, it was necessary to bring restrictions for buying hydroxychloroquine in India.
Ms. Barnali from Kolkata who is a patient of Lupus said she was not able to get the drug as chemist shops ran out of stock. She hopes this issue gets sorted as she has the stock for only 10 more days.
The largest manufacturer of HCQS tablets in India, IPCA said they are supplying the drugs only to hospitals in this Covid-19 situation. Wallace Pharma, a Mumbai based manufacturer of hydroxychloroquine reported that they have stopped manufacturing the drug since they are not allowed to remain open. There is also a shortage of raw materials required to produce these medicines. China has increased the price of raw materials also from $20 to $60 per kg.
Editor's Note; Hydroxychloroquine Buying Restrictions in India, a Schedule H1 Drug
Upload your CV to Rasayanika Talent Pool