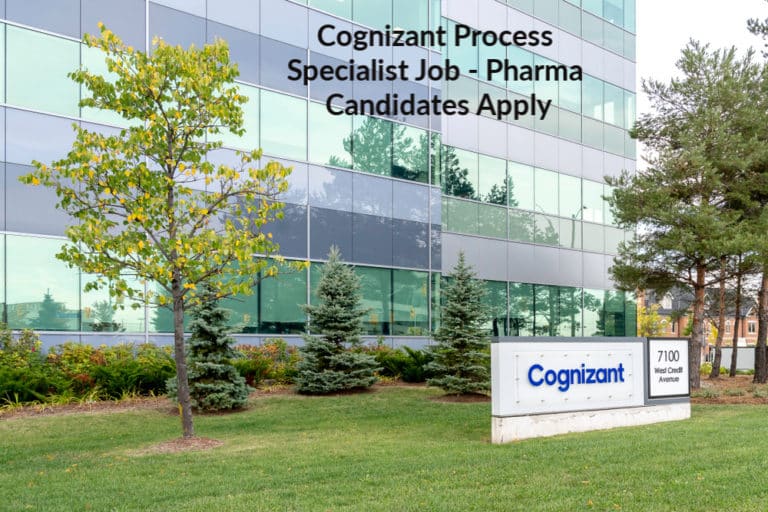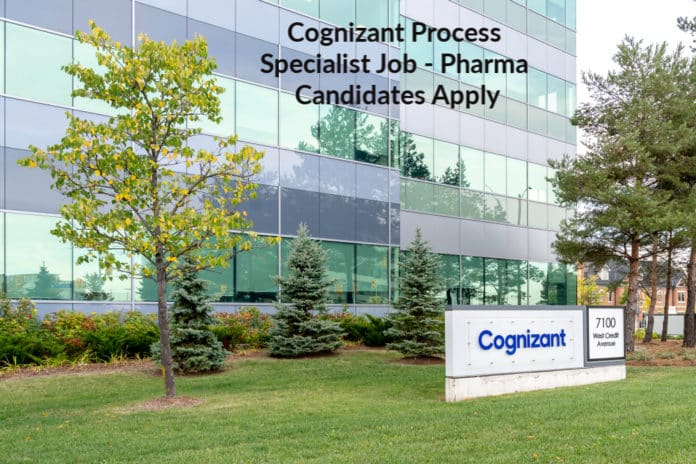 Cognizant Process Specialist Job – Pharma Candidates Apply
Cognizant Specialist Jobs Pharmaceutical Sciences Apply Online. Indian Nationals who are from a background in Pharmaceutical sciences can apply for the Process Specialist vacancy that has been detailed below. Check out al the details on Rasayanika.com
Job Title: Process Specialist
Qualification:
Graduate/Post Graduate/ Doctorate degree in pharmacy/Medical sciences/Registered Nurse
Responsibility:
Business/ Customer:
• Minimal Customer interaction under guidance.
• Understands Domain Process/subprocess, functions, terminologies (such as SOP, QC checklists).
For PV/Complaints Management :
• Individuals in this role perform data entry of data received from Source documents into the respective Clinical/Safety database While performing this activity the associate is responsible for meeting turnaround times and accuracy.
• These associates are usually used to handle more critical/sensitive transactions.
• These associates also act as Subject Matter Expert.
CODING:
Perform coding activities on the assigned project with timelines and efficiency
• • Import uncoded terms in database and export coded medical terms from coding platform.
• • Query Management.
• • Create "New Term Request†and prioritize.
• • Perform Dictionary up versioning activity.
• • Send Coding (Consistency) Reports.
• • Participate in study related meetings as needed.
• • Provide feedback on quality-related issues to other medical coders in a timely manner.
• • Serve as an SME to Medical Reviewers regarding coding activities & guidelines.
• • Perform UAT for coding related applications.
• • Perform Operational QC.
• • Mentor Team Member.
• • Coordinate with CDM working on the same study.
• • Coordinate to resolve Rave specific issues.
Editor's Note: Cognizant Process Specialist Job Cognizant Hiring Pharma Candidates Cognizant Pharma Specialist Job Cognizant Pharma Data Analyst Cognizant Data Analyst Jobs – Apply Online, analyst vacancies, MSc jobs, Pharma Job Opening, Pharma jobs, Follow us on Facebook for latest updates.
Upload your CV to Rasayanika Talent Pool