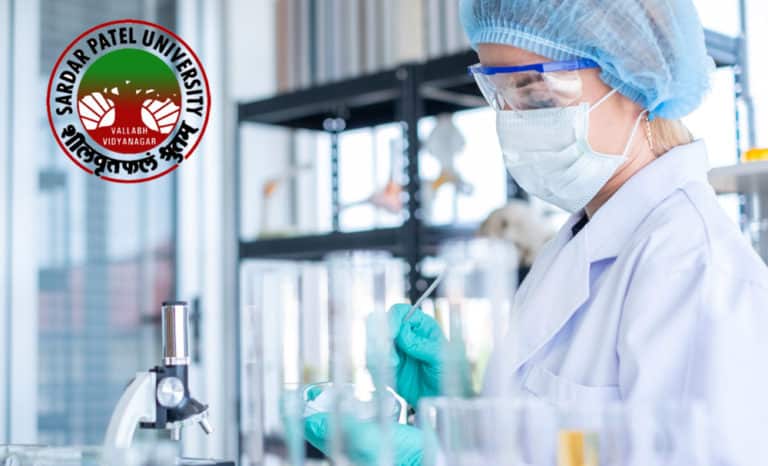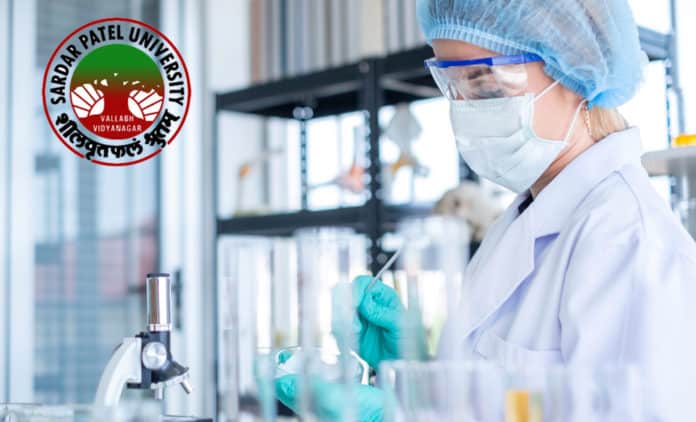 Sardar Patel University Job – Msc Chemistry JRF Salary up to 47,000 pm
Advertisement for the post of one Junior Research Fellow (JRF) and one Research
Associate (RA) under DST-NATDP sponsored project.
Department of Chemistry invites eligible and highly motivated candidates for the post of one Junior Research Fellow (JRF) and one Research Associate (RA) to fill up the above temporary and time-bound positions under Department of Science & Technology (DST) sponsored project under the scheme of Nano Applications and Technology Development Programme (NATDP). Nanomission, New Delhi entitled "Nanomaterials: As catalyst for
thermal decomposition of HMX, NTO, AP and Propellants at Department of Chemistry, Sardar Patel University, Vallabh Vidyanagar-388 120, Gujarat.
Note: The positions are purely temporary and co-terminus with the project. The terms and conditions are applicable as per the guidelines for DST-NATDP Scheme and Sardar Patel University guidelines from time to time. The posts are purely temporary and their duration are indicated below
Fellowship
The rates of fellowship range for
JRF: Rs. 31,0001- 31,000/-+35,000/ [email protected]%:
RAH: Rs. 47.000 [email protected]%
Duration: 3 Years
Eligibility: Post Graduate Degree in (Chemistry/Materials Science) OR B E/B.Tech/
B.E/B Tech/MEJM Tech in (Chemical Engineering Materials Engineering &
Technology) with CSIR-UGC NET including lectureship (Assistant Professorship) and GATE
For RA PhD in Chemistry/Materials Science /Chemical Engineering OR equivalent degree or having 03 years of research, teaching and design and development experience after MEM Toch with atleast one research paper in Science Citation Indexed (SCI) journal
Desirable Qualification
a) Those with experience in Nanotechnology research would be given priority
b) The hands-on experience on instruments such as TEM SEM TGA-DSC-OTA XRD will be
preferred
Mode of Selection for Sardar Patel University Job 
Shortlisted candidates will be called for interview via email.
Guidelines for Sardar Patel University Job :
Candidates serving in Central / State Government / Public Sector Undertaking / Autonomous bodies etc shal apply through proper channel. If candidates apply directly their selection will be subject to clearance from their departments
Application should be typed on A4 plain paper in the format given below It should be supported with a passport size photograph along with attested copies of educational qualifications etc, and should be sent by Email and Hard copy to 'Prof Pragnesh N Dave, Principal Investigator, DST NATDP Project Department of Chemistry, Sardar Patel University, Valaibh Vidyanagar-388 120 (Gujarat)" Email: pragneshdaverediffmail.com in a cover superscripted "Application for JRF under DST-NATDP Project" so as to reach within 20 days from the date of this publication
The prescribed essential qualifications are minimum and mere possession of the same does not invite candidates to be called for interview
Incomplete applications or applications received after the prescribed time limit shall not be entertained
No TADA will be paid for attending the Interview
The candidates have to apply both by soft and hard copies of the application will be accepted For any clarification please contact: E-mail: pragneshave rediffmail.com Mobile: 9898262491
The appointment is purely temporary and will terminate automatically without any notice or compensation on termination of the research scheme and the appointed person shall have no claim of appointment absorption in DST-NATDP and Sardar Patel University The selected candidate has ogve undertaking to this effect
The research scheme may be expected to continue for 3 years depending upon the progress of the scheme she be reviewed by the department of chemistry / OST NA TDP at least two times a year in case of unsatisfactory work by the JRFRA the appointment can be canceled immediately without giving notice
Last Date for Receipt of Application: 4th February 2020
View Main Notification

Editor's Note: Sardar Patel University Job Subscribe to Rasaynaika for latest chemistry and Pharma job openings. Follow us on Facebook and Whatsapp for latest updates.