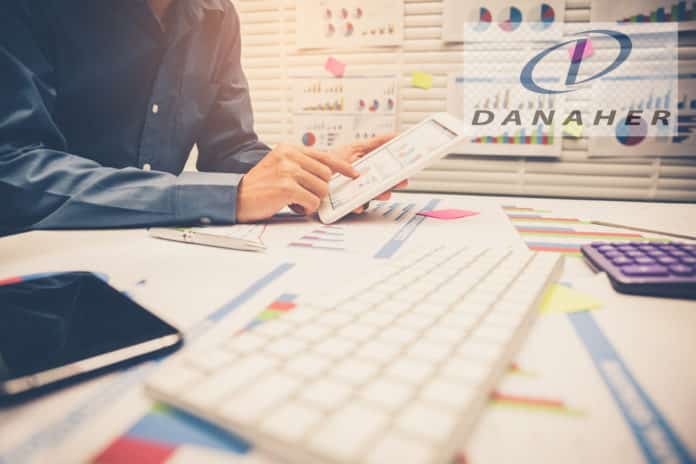 Danaher QA Pharma Analyst Job Opening – Quality Control
Pharma QA Analyst. Candidates with an M Pharma degree are encouraged and invited to apply online for an Application Specialist vacancy at Mumbai in Danaher. Check out all the details on the same below:
Job Title: Quality Control Analyst
Job Location: India-Karnataka-Bengaluru GCRF
Job Level: P1 GCRF
Job Family: Quality and Regulatory Affairs
MINIMUM REQUIREMENTS:
Education and Experience:
Master's degree in science  Pharmacy), medical or technical field and 2+ years' experience with increasing responsibility in Quality Control area
Experience with in Vitro Diagnostics (IVD) is very beneficial and highly desirable
Quality competent technical person approved as per D&C act if any
Knowledge and skills: –
Hands on Experience on IVD product testing.
Working Knowledge of current GxP regulations for Invitro Medical Devices and ISO 13485 QMS.
Must be flexible to work off-shifts and weekends as per production Schedule.
Schedule orientated (able to consistently maintains schedules and meet timelines)
Strong interpersonal skills, Effective organization and Communication skills are essential.
Good skills in English language
Knowledge of Microsoft Word and Excel – Strong multi-tasking and attention to details skills.
PREFERRED REQUIREMENTS:
Experience working with medical device quality systems in compliance with MDR and ISO 13485
Able to interpret quality problem and establish practical solutions within a dynamic business environment.
Experience in leading continuous improvement efforts, in both quality systems and products.
Knowledge of the process of establishing facility QMS certifications.
Cross functional experience with products and manufacturing processes to influence change at all levels within the organization
TRAINING RESPONSIBILITIES:
Complete all assigned and required training satisfactorily and on time –
 POSITION SUMMARY:
Reporting directly to the head of India Quality System and Regulatory Compliance (QSRC) manager, the Quality Control Analyst is responsible for managing the day today activities quality control function at Cepheid India Private Ltd.
Ensure compliance of quality control procedures as per MDR 2017, European regulations, 21 CFR 820, ISO 13485, Cepheid corporate quality system requirements.
ESSENTIAL JOB RESPONSIBILITIES:
Conducts routine and non-routine analysis of raw materials, in-process and finished formulations under supervision and according to Standard Operating Procedures (SOPs).
Compiles data for documentation of test procedures and prepares reports.
Performs and calibration and maintenance of lab equipment.
Reviews data obtained for compliance to specifications and reports abnormalities.
Revises and updates SOPs.
May perform special projects on analytical and instrument problem solving.
Ensure that lab cleanliness and safety standards are maintained.
Train other analysts to perform laboratory procedures and assays.
Perform inspections of incoming, in-process and finished products.
Approves inspections of incoming, in-process and finished products.
Participate in internal assessments and audits as required.
Identify and troubleshoot product problems.
Qualify test methods as part of new product development activities.
Serve as a technical liaison between quality control and other departments
Write technical reports or documentation such as deviation reports, testing protocols, and trend analyses.
Write or revise standard quality control operating procedures.
Supply quality control data necessary for regulatory submissions.
Perform validations or transfers of analytical methods in accordance with applicable policies or guidelines.
Act as approved competent person for Quality Control as per MDR 2017. All listed tasks and responsibilities are deemed as essential functions to this position; however, business conditions may require reasonable accommodations for additional task and responsibilities.
Editor's Note: Danaher QA Pharma Analyst Danaher Pharma Analyst Job MSc sciences jobs, MSc jobs, careers, MTech recruitment, MTech vacancies, MSc jobs, Danaher Corporation jobs, Danaher corporation careers, Danaher corporation recruitment.