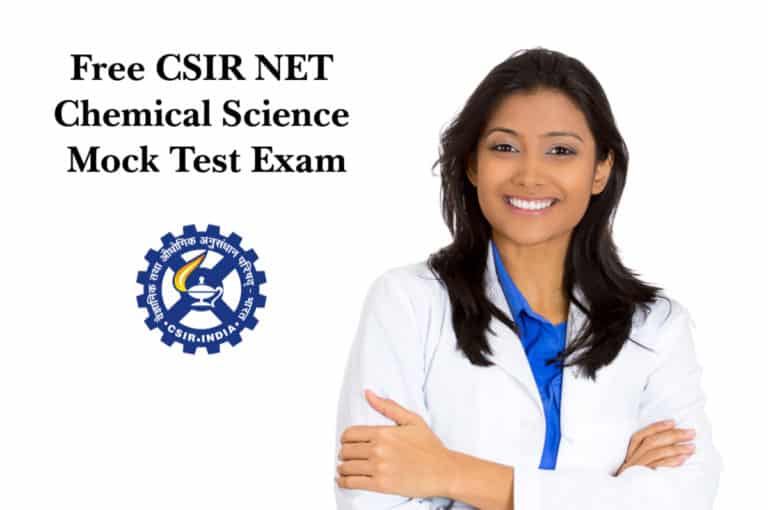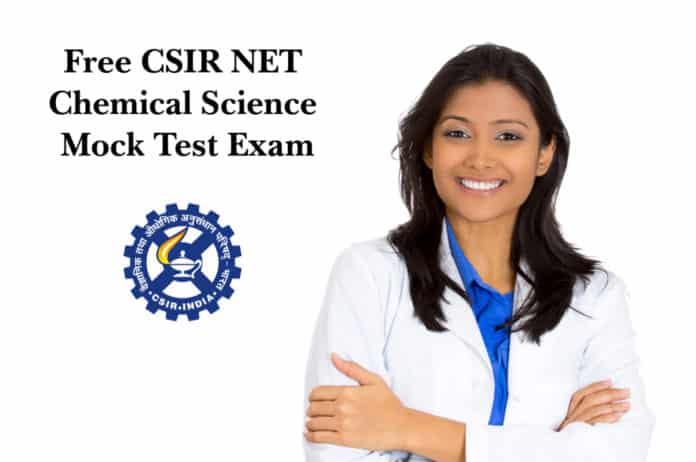 CSIR Chemical Science Test – FREE CSIR NET Online Mock Test For Chemical Science Candidates
MegaNet Examination – 2019
Hello CSIR NET Chemical Science / Chemistry Aspirants,
Its that time of the year when all the future scientists are anxiously waiting to showcase all the efforts gone into planning for the CSIR NET Test. We are sure your dedication and also perseverance will not go unacknowledged!. With less than a week staying for the examination, Presenting MegaNet Online Examination – FREE CSIR Mock Test to give you a real-time practice before the actual examination.
Details on CSIR Chemical Science Test – MegaNET 2019 is offered listed below.
"Beliving you can succeed is the first secret to success"
Why you should take the MegaNet – FREE CSIR Mock Test Exam?
MegaNet 2019 is designed to give every student a real-time practice of the actual CSIR NET Examination. This FREE CSIR Mock Test Exam is unique & different as it not only tests your knowledge but also helps you evaluate your performance in real-time against other aspirant's rank who take the test from all across the country.
Who can take this MegaNet 2019 – FREE CSIR Mock Test Exam?
All Chemical Science candidates can take this Exam which will be conducted online.
When and where the Mock Test Exam will be conducted?
This is an Exclusive Online Examination which anyone can take any number of times until 15th Dec 2019.
Unlimited Test Attempts
The exam can be taken from anywhere with a minimum requirement of Laptop/system with a stable Internet Connection.
CHAT WITH OUR EXPERTS TO BOOK YOUR SLOTS
Now it's the time to gear up and check if your strategy has worked. Register for FREE CSIR NET Mock Test & Test your knowledge, compete among the best and sharpen your time management skills before you face the Final Examination.
Be Exam Ready! Rasayanika wishes you all the success!
Practice Like you've never won, Perform Like you've never lost
Register For MegaNET Below:
Hurry Up! Limited Slots Available
Reach our experts on 080-5099-7000 / 080-5099-2444