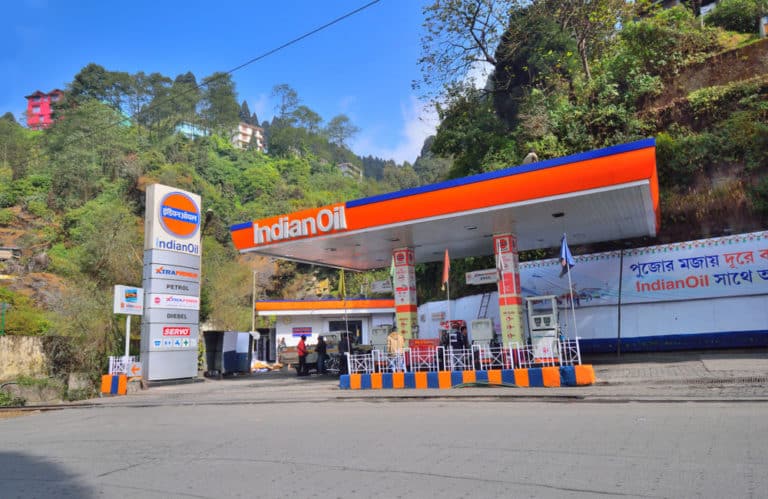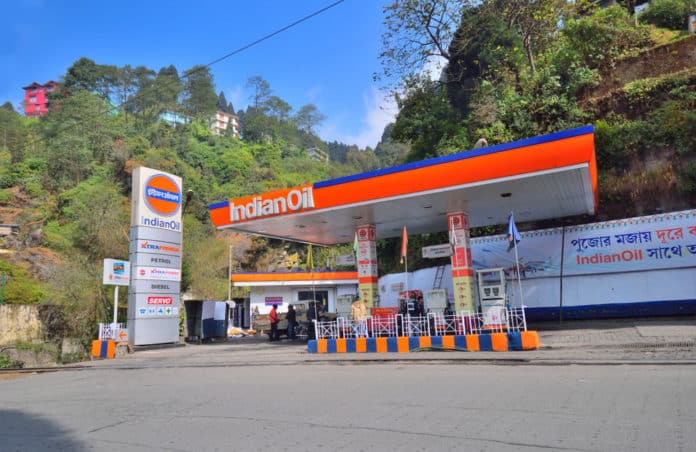 Chemistry Apprentice Job Openings – Indian Oil Corporation Limited
Chemistry Apprentice Job Indian Oil Corporation Limited, one of the largest commercial undertaking in India and a Fortune "Global 500" Company, as a measure of Skill Building Initiative for the Nation, invites applications from candidates for engagement as Apprentices at its Refineries under Apprentices Act, 1961/1973 (as amended) in the Trade / Discipline mentioned below.
Educational Qualification, Provisional Number of seats in Apprentice category including likely reservation (as per the prescribed reservation of the concerned state) and other eligibility criteria/parameters shall be as under:
Post Code: 101
Job Title: Trade Apprentice – Attendant Operator (Chemical Plant)
Discipline – Chemical
Eligibility: 3 years B.Sc. (Physics, Mathematics, Chemistry/ Industrial Chemistry)
Post Code: 103
Job Title: Trade Apprentice (Boiler)
Discipline – Mechanical
Eligibility: 3 years B.Sc. (Physics, Mathematics, Chemistry/ Industrial Chemistry)
Duration of Traning: 24 months
Age Limit:
1. Minimum 18 years and maximum age shall be 24 years as on 31.10.2019 for General/EWS candidates. Relaxation of upper age limit to SC/ST/OBC(NCL)/PwBD candidates shall be extended as per Govt. guidelines.
2. Marksheet/Certificate issued by Board of Secondary Education for passing Matriculation (Class X) Examination shall be the only acceptable document in support of age
Selection Methodology:
1. Selection shall be on the basis of performance of the candidates on the basis of marks obtained by them in the Written Test (of two hours duration) and meeting the notified eligibility criteria.
2. In case of tie (two or more) of marks in the written test, the date of birth (senior by age) shall be the factor to be considered (in that order only) to place a candidate's rank in the merit list.
3. Call letters for Written Test will be issued to all prima-facie eligible candidates, on the basis of details furnished in On-line Application.
4. For candidates applying for Apprenticeship at Guwahati Refinery, Barauni Refinery, Gujarat Refinery, Haldia Refinery, Panipat Refinery, Digboi Refinery and Bongaigaon Refinery, Written Test will be conducted at the location of respective Refinery Unit. For candidates applying for Apprenticeship at Mathura Refinery and Paradip Refinery, Written Test will be conducted at Delhi and Bhubaneswar respectively. Exact venue details will be
communicated in the Admit Card.
5. Written Test will be conducted with Objective Type Multiple Choice Questions (MCQs) consisting of four options with one correct option.
6. A candidate will have to secure a minimum 40% marks in Written Test for qualifying the selection process. The minimum qualifying marks shall be 35% for candidates belonging to SC/ST/PwBD categories against reserved positions. Obtaining minimum qualifying marks in the written test does not confer any right or claim by the
candidate for being shortlisted for Document verification or the final selection, as the same is based on candidate's rank in the merit list on the basis of marks obtained in the Written Test, number of seats in respective Trades/Disciplines, candidates meeting the notified eligibility criteria and documents found in order upon verification etc.
7. Candidates belonging to PwBD categories, who have availed of concession in eligibility qualification marks or in Written Test qualifying marks, will be considered against reserved seats, irrespective of their position in select list (in order of merit within the category).
8. Filling up of the seats is solely at the discretion of the management based on suitability of candidates and no claim will arise for engagement, if some of these seats are not filled due to unsuitability/insufficient number of candidates.
Other Conditions:
1. Stipend: Rate of stipend payable to apprentices per month shall be as prescribed under Apprentices Act, 1961/1973 / Apprentices Rules 1992 (as amended) and Corporation's guidelines.
2. Personal Protective Equipment: The Apprentices selected against codes 101, 102, 103, 104, 105, 106 & 107 shall be provided with one pair of safety shoes & a Helmet (returnable upon completion of training), wherever applicable.
3. Company Accommodation/HRA: No HRA or Company's accommodation shall be provided to Apprentices.
4. Leave & Holidays: The following leave & holidays shall be admissible to Apprentices:
a. General Leave- 32 days @ 8 days per quarter during the period of Apprenticeship including on medical grounds.
b. Casual Leave- 12 days per calendar year (pro-rata)
c. An Apprentice shall avail such Holidays as are observed in the establishment in which he/she is undergoing Apprenticeship training.
d. Leave not availed shall lapse at the end of apprenticeship period.
5. Insurance Coverage: Apprentices shall be covered under suitable Accident Insurance Coverage.
6. Discipline: Apprentices shall be covered under the Certified Standing Orders applicable to workmen at the establishment where they are undergoing Apprenticeship training.
7. Period of Apprenticeship Training: may be extended under certain circumstances as provided under Rule 7 of the Apprentices Rules 1992.
8. Rules/guidelines, as may be prescribed by the Govt/framed by the Corporation from time to time, shall apply.
9. The decision of the Management will be final and binding on all candidates on all matters relating to eligibility, acceptance or rejection of the applications, mode of selection and cancellation of the selection process etc. No correspondence will be entertained in this regard.
How to apply:
1. Applications are invited by IndianOil for Apprenticeship at its Refineries at Guwahati, Digboi, Bongaigaon (all 3 in Assam) Barauni (Bihar), Vadodara (Gujarat), Haldia (West Bengal), Mathura (UP), Panipat (Haryana) and Paradip
(Odisha).
2. A candidate can apply for apprenticeship in any one of the Refinery unit of his choice.
3. Option for exercising the choice of a Refinery unit has been provided in the application menu (on-line application portal) which shall open at 10.00 hours on 25.10.2019 and close at 17.00 hours on 15.11.2019.
4. Candidates meeting the prescribed eligibility criteria for a trade/discipline, may visit the website www.iocl.com go to 'Show All' under 'What's New' > go to 'Engagement of Apprentices under Refineries Division' > select 'Trade/Discipline' > select the link of the 'Refinery Unit', where they want to apply for Apprenticeship Training. The candidate must have an active email ID and mobile phone number which must
remain valid for at least next one year. All future communication with candidate will take place only through website / email / SMS alerts. Applications submitted through on-line mode will only be accepted.
5. The candidate should have scanned copy of colour photograph and signature in jpg format (size not exceeding 50 KB) ready before applying on-line. The photo and signature in digital form will be required to be uploaded.
6. The candidate must ascertain the correctness of all information before filling in the On-line Application Form and its final submission.
7. The candidate shall be wholly/exclusively responsible for the information provided in his/her online application form.
8. Incomplete applications, applications not fulfilling the eligibility criteria/parameters and applications received in mode/form other than on-line mode shall be treated as "Rejected".
9. A copy of on-line application shall be retained by the candidate for reference and produced for verification at the time of Document Verification.
10. Further information regarding written examination, call letters, results, etc. shall be made available through the websites www.iocl.com, https://www.iocrefrecruit.in/main_special_apprsep19.aspx or through email. Candidates
are, therefore, advised to keep visiting the websites www.iocl.com, https://www.iocrefrecruit.in/ main_special_apprsep19.aspx and check their registered email regularly.
11. Canvassing in any form is liable to render the candidate ineligible. Queries, if any, may be addressed to the e-mail
ids & Contact Nos. given below.
Important Dates:
DATE OF OPENING OF ONLINE APPLICATION 25.10.2019 ( 10.00 Hrs)
LAST DATE OF SUBMISSION OF ONLINE APPLICATION 15.11.2019 ( 17.00 Hrs)
TENTATIVE DATE FOR DOWNLOAD OF ADMIT CARD BY CANDIDATES 20.11.2019 – 23.11.2019
TENTATIVE DATE OF WRITTEN TEST 24.11.2019
TENTATIVE DATE OF PUBLICATION OF WRITTEN TEST RESULT 29.11.2019
TENTATIVE DATE OF DOCUMENT VERIFICATION 04.12.2019 – 11.12.201
View Main Notification

Editor's Note: Chemistry Apprentice Job Indian Oil Corporation Limited, Chemical science job opening at IOCL, Chemistry job opening at IOCL 2019 Chemistry Apprentice Job . Subscribe to Rasayanika for latest chemistry and Pharma job openings, Follow us on Facebook for latest updates.