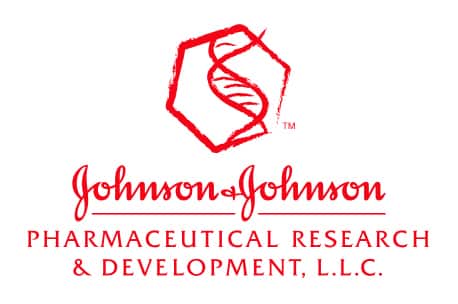 Pharma Assistant Scientist Post Vacancy @ Johnson & Johnson
Pharma Assistant Scientist Post Vacancy @ Johnson & Johnson. Career @ Johnson & Johnson. Pharmacy & Science jobs. Check out all the details on the same :
Job Id: 1805700002W
Location: India-Maharashtra-Greater Mumbai-
Job Title: Assistant Scientist
Eligibility: Degree in Pharmacy or Science
Objectives and Responsibilities
Responsible for performing the Microbiological analysis, method development, method validation, release testing and Stability Studies of samples (Drug Substance, Drug Product, Intermediate, Excipient) received at Microbiology lab from sites across the world and ensure quality level for the same.
Responsible for carrying out activities such as Microbiological method transfer, Microbiological method validation, Microbiological method development and developmental stability studies.
Responsible for receipt, storage and disposition of samples received at Microbiology lab.
Microbiological analysis of samples, environmental Monitoring.
Repacking of samples received for stability studies.
In-use study for stability samples.
Responsible for Timely deliverables of projects.
Responsible for indenting (purchase request) and management of stock (Microbiological Media, cultures, reagents and consumables) required for Microbiology Lab.
Responsible for coordinating with suppliers for timely delivery of Materials (Microbiological Media, cultures, reagents and consumables).
Responsible for ensuring the cleanliness & sanitization of Microbiology Lab as per applicable procedure.
Responsible for ensuring the decontamination and disposal of Biological wastes generated from Microbiology Lab as per applicable procedure.
Main Duties/Additional Duties/Sphere of authority
        Personnel
 Responsible to get trained/qualified on applicable techniques and procedures and to keep the training records up to date
 Responsible for continuous improvements within area

of responsibilities

 Responsible for the activities assigned by the supervisor
To be aware of the technological development under laboratory
Equipment
Responsible to ensure that Microbiology Lab equipment's & accessories are operated & maintained as per applicable Procedure.
Computerized / Computer system – Validation
To execute software validation activities as per J&J procedures and current guidelines
Facilities and Utilities
 Ensure optimal utilization of work hours & prioritization of activities to meet departmental commitments.
Optimum utilization of the materials like Media, reagents and

consumables required for Microbiological testing.

 To comply with respect to J&J procedures
Handling of Events & Deviations
 Responsible to inform supervisor immediately but not later than 1 business day from identification of any nonconformance, atypical observation or failure.
 Responsible to generate and maintain raw data/records as per applicable procedures
 Responsible for preparation of lab-related protocols and other quality documents as required
Perform and document the analysis with regard to the physicochemical and instrumental analysis carried out for samples of APDC-PDMS-Group according to protocol, analytical methods, specifications and procedures
Internal Auditing Program
          Responsible for supporting Internal/External audits.
Management of External Contract Laboratories and Service Providers
        Collect and share the data with the external contract laboratories for the projects handled within group.
      To support in sending samples to external contract laboratories for testing.
Managerial Responsibilities
         Responsible for self-development and training
          Ensure to provide best support in terms of quality and speed of completion of the work of control.
          Planning and completion of tasks as per the business requirement
         Responsible to follow the set up measures intended to improve the productivity of the laboratories and cost control initiatives.
Practice and follow standards of leaderships with respect to
Customer's needs
Innovation
Mastering complexity
Collaboration
Maintaining successful team relationships
High sense of responsibility regarding professional activities
Customer satisfaction
Adequate and timely communication to different groups
Knowledge sharing within the area
Employee safety and health
 Ensure to follow the health & safety related guidelines, procedures and company policies
 Ensure to follow the Environmental care related guidelines, procedures and company policies
  Follow applicable J&J Quality Policy requirements.
   Follow and implement current pharmaceutical regulations and pharmacopoeias in the laboratory.
  Should comply with all applicable current Good Manufacturing Practices (GMP).
  Should follow the data integrity principles in all activities carried (ALCOA++).
  Ensure that respective guidelines / practices are observed.
  Identify cost saving opportunities.
  Follow all applicable company business policies.
  Follow all applicable MIS policies respected.
Credo and Leadership Imperatives
 Respect credo values
 Ensure customer satisfaction
 Stimulate and encourage new ideas and improvement processes
  Co-operate efficiently with different partners (internal and external)
Minimum Qualification for the position:
Degree in Pharmacy or Science
Deputy Arrangement (active/Passive):
Active representation: the employee represents the following persons in case of absence
Passive representation: in absence, the employee is represented by
For All Analysts in PDMS-SMSC-Microbiology Lab
By All Analysts in PDMS-SMSC-Microbiology Lab