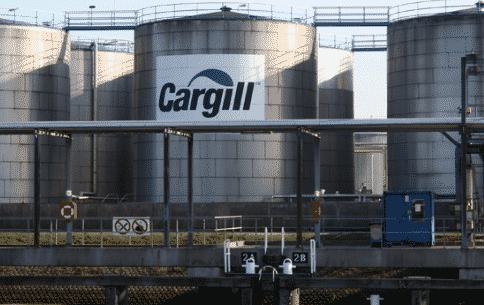 Career @ Cargill | Pharmacy Candidates can apply for Officer post
Career @ Cargill | Pharmacy Candidates can apply for Officer post. Pharmacy jobs. Candidates are invited for Production officer post. Check out all the details for the same below:
Job Id: BAN03039
Work Location: Banglore
Job Title: Production Officer
Eligibility:
Prior experience in Production of Pharmaceutical Industry required
B. Pharm with 2 to 5 Years of Experience in API (Active Pharmaceutical Ingredient or Bulk Drug) or B.E / B. Tech
Chemical Engineering with 2 to 5 Years of Experience in API. Or M. Sc. or B.sc chemistry with 4 to 6 Years of Experience in API.
Adequate knowledge of Unit operations.
Adequate knowledge on GMP & documentation.
Weekly 6 days working.
Preferred Qualifications:
• Prior experience in Production of Pharmaceutical Industry required
• Chemical Engineering with Minimum 2 years of experience in API
• Hands-on experience in the Unit operations.
Job Description:
This position is required to plan production on day to day basis and allocate the manpower. Any breakdown are intimated to the Maintenance and rectified to avoid production loss. All documents related to manufactured are entered during the activity is started and completed. Any deviations in the process, product and facility are intimated to quality department for any Non-conformance proper CAPA is done. To ensure product yield is within the range. To ensure all safety permits and procedures are followed as per Cargill requirements. Successful participation in Continuous improvement program.
Principal Accountabilities :
Production and Quality Management (35%)
• Production planning, manpower allocation (work allotment), Performance are monitored shift wise OEE (Overall Equipment Efficiency) data entered on time and to ensure trouble-free production
• Coordinate with stores for material issues, intimate to quality for analysis of products and released contact maintenance in-case of breakdown to avoid any delay in production.
• Packing instructions are given after proper approval from QC. (Quality Control)
• To ensure that all the processes are executed as per standard SOP to trace the product issues.
Shop Floor Maintenance Supervising:(25%)
• To ensure proper entry procedures are followed, PPE's (Personal Protective Equipments) relevant to the operations are used by the peoples working in the shop floor.
• Supervise the production activity done by the operators in the shop floor and ensure the BMR (Batch Manufacturing Record) entered periodically.
• All equipment is maintained properly and ensure the equipment areas are clean and Hygienic.
• All the readings of temperature, vacuum, Ph, steam etc. are monitored to ensure timely output.
Production Planning and Scheduling: (15%)
• Ensure monthly production planning is done as per schedule by coordinating with purchase to deliver RM/PM on time.
• All BMR should be taken from QA and entered throughout the process and handed over to QA after completing the batch.
• Batches are dispatched once quality approves.
• Coordination with the maintenance department for activities related to preventive maintenance & Breakdown maintenance.
Continuous Improvement Support: (25%)
• Identify the opportunity for improvements in production and proper participation in White, yellow belt projects and make it successful and bring the culture among the team.
• Eliminate the non-value added activities by taking it to the Senior Leaders.
Improve the value-added activities to improve the efficiency.
Upload your CV to Rasayanika Talent Pool