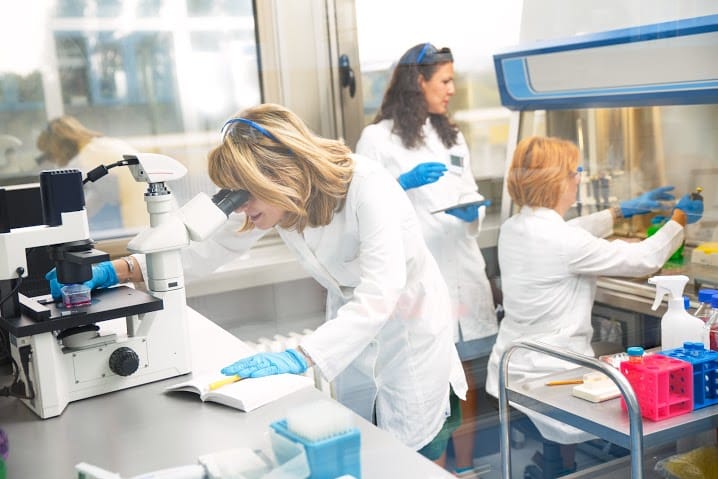 Clinical Document Specialist Manager Post Vacant @ Novartis
Chemistry and Pharma candidates with relevant experience are encouraged to apply for a Clinical Document Specialist Manager position at Novartis. Novartis is recruiting eligible and interested candidates for a Clinical Document Specialist Manager post as per the details on the same below:
Job Title:    Clinical Document Specialist Manager
Job ID : 235744BR
Job Description:
Responsible for performance management and career development process of direct reports;
Responsible for selecting, recruiting, managing, motivating, and coaching the CDS group in collabo-ration with, and with guidance from Clinical Document Support Lead as required;
Coordinate the development and maintenance of assigned deliverables using Novartis systems and ensure that these deliverables are on time and of high quality;
Track and assign appropriate resources within the CDS group in line with organizational priorities in order to meet timelines for CDS group deliverables in collaboration with Clinical Document Support Lead;
Assist in proposing the creation of new P&SPs, SOPs, and working practices where appropriate, provide input to and undertake the implementation and maintenance of such documents and stand-ards;
As required, assist the Clinical Document Support Lead with outsourced tasks/team(s) that report in-to the CDS group;
Assist in establishing and maintaining sound working relationships with partners, customers and vendors;
Assist in representing CDS group at any appropriate meeting and provide timely feedback to Clinical Document Support Lead and CDS colleagues;
Support the Clinical Document Support Lead with defining and revising processes that help gain speed, increase efficiency and raise the quality of deliverables, by conducting process improvement sessions, and ensuring the outcomes of these sessions are documented and action items are im-plemented as appropriate;
Conduct knowledge/best practice sharing sessions, document and implement action items as appro-priate;
Lead or provide support to special projects as required;
Support development of direct reports through (including but not limited to):
a. Development of training programs (technical and professional skills) for CDS group and en-sure that such training is conducted and properly documented;
b. Ensuring objective distribution of all activities within the CDS group;
c. Identifying and developing SMEs for specific tasks carried out by the CDS group.
Qualifications: 
An advanced (Masters) degree or equivalent qualification Fluent English (oral and written)
Minimum 6 years of pharmaceutical clinical research experi-ence.
At least 1 year of project level management.
Strong people management skills, operations skills as well as innovative.
Ability to work with minimal supervision, under pressure, flex-ible.
Very strong understanding of clinical trials methodology, GCP and medical terminology.
Thorough understanding of physiology, pharmacology and clinical study objectives and the drug development process.
Very strong interpersonal and communication skills and the ability to operate effectively in a highly matrixed global organ-ization.
Ability to coach and train – team player.