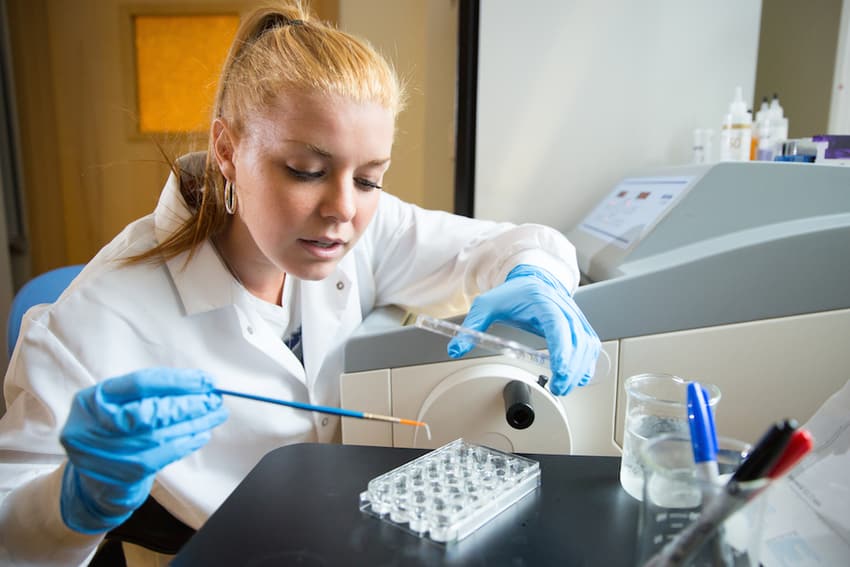 Apotex Research Pvt. Ltd.
Apotex Inc. was founded in 1974, and is the largest Canadian-owned pharmaceutical company. From its 2 employees, 5,000 square foot beginning, the company has grown to employ over 10,000 people in research, development, manufacturing and distribution facilities world-wide. The Canadian operations of the Apotex Group of Companies has over 6,000 employees. Apotex produces more than 300 generic pharmaceuticals in approximately 4,000 dosages and formats which, in Canada, are used to fill over 89 million prescriptions a year – the largest amount of any pharmaceutical company in this country. The company's pharmaceuticals can be found in virtually every pharmacy and healthcare facility in Canada and are exported to over 115 countries around the globe.
Job Title:    Reviewer / Senior Reviewer
No. of Posts:   4
Salary:  INR 60,000 – 3,00,000 P.A.
Job Description:
Monitoring of timelines for compilation, review & submission.
Review of APQRs ensuring raw data is complete, correct & reproducible.
Identify system improvement opportunities for data gathering, template content/format, process efficiency.
Expert knowledge of SAP transactions used to support the Product Review process.
Provide technical support, feedback and guidance to team members to ensure the timely completion of APQRs.
Acts as liaison between internal groups providing supplementary information and international affiliates.
Communicate findings to the Manager / PLs and escalate any critical issues arising from the Product Review.
Ensure timely communication of findings to the key business areas.
Maintain the tracking system for compilation & review of assigned APQRs.
Generate and provide monthly activity reports to the Manager.
Create training materials and programs to support the Product Review process.
Ensure that the annual product reviews are performed in full compliance with current procedures.
Assist in the development & review of procedures as required.
Detailed understanding of Apotex & Site SOPs / document and data systems supporting the Product Review process.
Expert knowledge of International regulatory requirements that apply to Product Reviews.
Provide support to Apotex during regulatory/customer audits related to APQRs.
Respond to queries related to the Product Review systems.
Support corporate and departmental compliance initiatives.
Ensure that all work is performed in compliance with GMP, SOPs, regulatory requirements & established safety standards.
Work both independently & as part of intra/inter-departmental teams to ensure that all work is completed in a timely manner to meet both business & quality standards.
Perform all work in support of the Corporate values of Pride, Accountability, Integrity and Diligence.
Perform additional duties as assigned by the Manager, related to the function.
Qualifications: 
Minimum 4-8 years of pharmaceutical experience.
Responsible for the following aspects of the Annual Product Review program;
o monitoring of execution of APQRs as per due dates
o liaising with Project Leaders at Apotex
Review of summary reports ensuring collected data is accurate & conclusions are appropriate.
Accountable to ensure the compiled annual product reviews and supplementary reports are conducted in a timely manner as per established procedures.
Responsible to escalate any critical issues arising from the Product Review.
Acts as a technical resource and coach for the business units- internal and external stakeholders and affiliates in regards to the Annual Product Review quality system.
Develop & mentor the APQR compilers to meet the compliance levels.
Good oral/written communication, organizational and interpersonal skills.
Walk-In Details
Date of Interview – 11th January
Time of Interview – 10 AM onwards
Venue of Interview -5th Floor, Block 'A', Building Godrej IT Park – 02 GBD,Godrej Business District, Pirojshanagar, Vikhroli, Mumbai