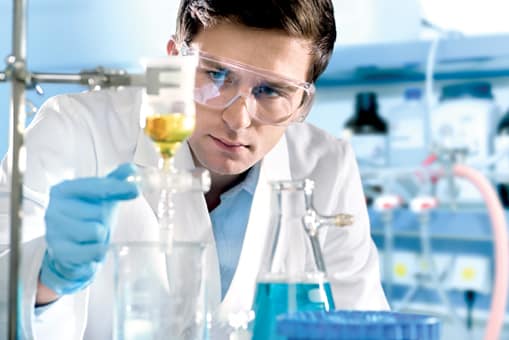 Pfizer
All over the world, Pfizer colleagues work together to positively impact health for everyone, everywhere. Our colleagues have the opportunity to grow and develop a career that offers both individual and company success; be part of an ownership culture that values diversity and where all colleagues are energized and engaged; and the ability to impact the health and lives of millions of people.  Pfizer, a global leader in the bio pharmaceutical industry, is continuously seeking top talent who are inspired by our purpose to innovate to bring therapies to patients that significantly improve their lives.
Job Title :  Sr.Executive
Qualifications:
Preferred Qualification  B.Pharm/ M.Pharm/M.S (Pharmacy)/M.Sc
Target years of experience 6+ years' Experience in validation function of sterile dosage form facility
Technical Skills
Understanding of pharmaceutical Utilities Validation, Periodic Re-Qualification, quality assurance, and quality control operations
Knowledge of validation and Periodic

Re-Qualification 

 principles and practices related to the following areas: manufacturing process equipment, Utilities , Lab equipment, facility, equipment, instrument, utility system, and CSV systems
Conversant with design & working principles of key equipment used in sterile manufacturing Equipment validations, utilities validations and Periodic Re qualifications.
Well versed with process Equipment, Utility – design, execution and review.
Experience in plant and QC lab operations
Good document review skills, with ability to identify issues and recommend actions
Knowledge on the Periodic Requalification, Periodic Review and Utilities qualifications sampling plans and Sampling Tools.
Knowledge on the Pure Steam Quality Test kit operation.
Good knowledge on the Utility Qualification samples evaluation.
Knowledge on the process Capability verification for Critical process Parameters and Critical Quality attributes.
Knowledge on the assessment of the Change controls and failure investigations.
Responsibilities

Execute project and routine validations and compile results

Execute validation of manufacturing equipment, Utilities , Periodic Requalification , Visual inspection equipment and packing equipment in accordance with regulatory requirements, cGMPs, corporate policies and procedures and as per schedule
Operation and Calibration of Validation Instruments and Accessories
Coordinate and plan validation activities with Manufacturing, QC, Microbiology and Projects
Compile validation documents and results
Ensure revalidations are performed within the established intervals.
Knowledge on the Equipment Periodic Requalification and Utility Qualifications.
Writing and review of SOPs pertaining to Equipment and Utilities operation, cleaning and maintenance; Provide feedback if need be
Develop Periodic Re-qualification frequencies based on the QRM.
Knowledge on the Validation concepts and ability to train the people.
Preparation of the traceability matrix.
Review of DQ, FAT/SAT activities/documents
Participation and review of IQ/OQ/PQ/PR/PRQ protocols and Reports
Review and investigation of qualification deviations

Assist reporting  Manger   – Validation in performing the following

Perform Risk assessment to establish the scope and extent of validation activities
Prepare and review  impact assessment documents.