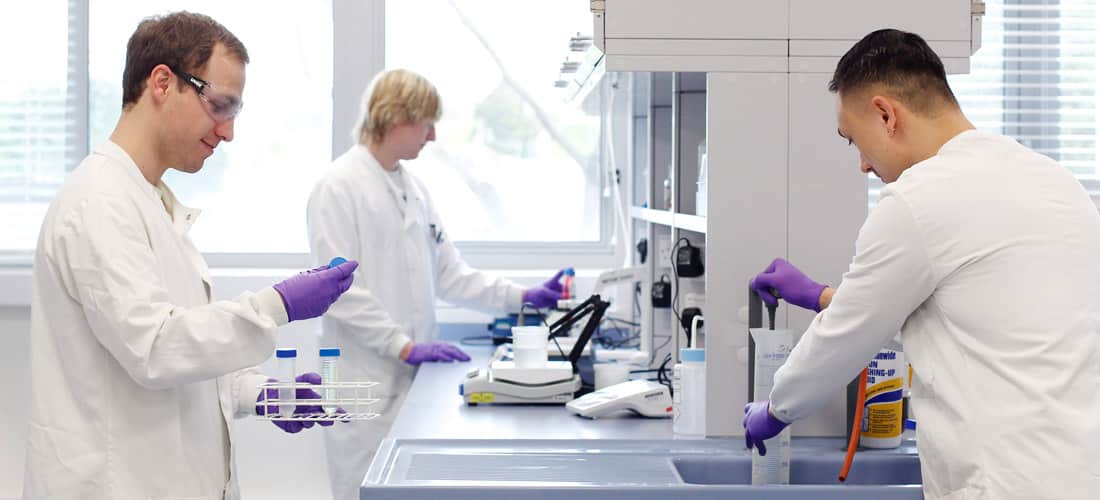 Apotex Inc., founded in 1974, is the largest Canadian-owned pharmaceutical company. We employ over 6,000 people worldwide in research, development, manufacturing and distribution. We produce more than 300 generic pharmaceuticals in approximately 4000 dosages and formats and export to over 115 countries around the globe.
Job Title – Analytical R&d(stability Studies)
Location – Bengaluru (Jigani)
Job Profile:
1.To assist the reviewers in the day-to-day functioning of the Product Evaluation and Analytical Support Laboratory.
2. To be responsible for all activities in the Product Evaluation and Analytical Support Laboratory, including cGLP, documentation and implementation of departmental quality systems.
3. To develop and validate new analytical methods for existing as well as for new products and troubleshooting at various locations.
4.To provide technical support to Apotex group of companies during activities like technology transfer.
5. To do the stability testing of laboratory Batches, Pivotal batches, Commercial batches and other stability samples.
6.To calibrate or validate instruments as per the schedule.
7.To prepare and review various documents like standard operating procedures, protocols, reports, specifications etc.
8.To standardize volumetric solutions and working standards as required.
9.To collect, periodically check and maintain control samples.
10.To generate and maintain records.
1 Fresher's (only MPharm-2015/2016/2017-Pass outs)
Role:
Trainee- AR&D(Stability Studies)
M. Pharm post graduate with specialization in Pharmaceutical Analysis or Pharma chemistry or Quality Assurance
Should have minimum 65% of marks in 10th, 12th, Graduation and Post-Graduation.
Should have good knowledge on Instruments/ICH Guidelines/Regulatory bodies/ Basics of B.pharm & M.pharm subjects
Good verbal communication and written skills.
Required Documents:
Candidates are requested to carry 2 copies of resume, passport photo, Education certificates.
2 Assistant / Research Scientist I/II or Sr Research Scientist I/II (NO API's only Solid orals).
Experience : 1-10yrs
Specialty: Stability experience is preferable
Role: Analytical R&D Lab to Exhibit Stability, Multimedia study, Calibration of all lab instruments and Tech Transfer activity including Method Validation & Method development.
Instruments handled: HPLC/UPLC/GC/UV Manual and & AUTO
Software Knowledge: LIMS/EMPOWER 2or 3 is preferable
Note**: Experience in a Pharmaceutical manufacturing unit with exposure to Solid oral dosage forms (tablets and capsules) is a must.
Qualifications:
MSc – Organic / Inorganic / Analytical / Industrial / Biochemistry with minimum of 1+years of experience in Stability Studies, dissolution.
M Pharmacy – Pharmaceutical Analysis/Pharmaceutics with minimum of 1+years of work experience.
Application Instructions:
Required Documents: Candidates are requested to carry 2 copies of resume, passport photo, pay slips, Education certificates, salary annexure and previous experience certificates.
Directly walk-in for the interview on Saturday 3rd June 2017 @ 9AM
Reporting Time: 9.00 AM to 12:00 PM
Interview Venue: Apotex Research Private Limited, Gate 1 ,Plot No. 1&2,Bommasandra Industrial Area, 4th Phase, Jigani Link Road, Bangalore-560099
Job Location: Bangalore
Contact Person: Sudha M
Click here to View Notification