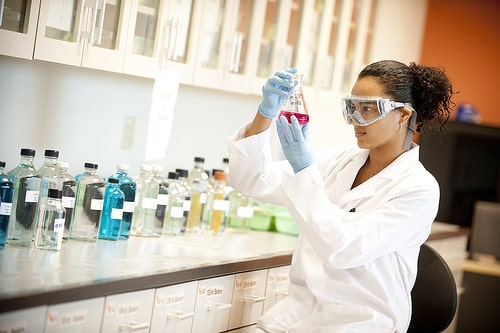 Jawaharlal Nehru University (JNU ) is a public central university in New Delhi, the capital of India. In 2012 The National Assessment and Accreditation Council gave the university a grade of 3.9 out of 4, the highest grade awarded to any educational institution in the country.
Job Title – Research Associate
No.of.Posts – ONE
Project Title – "Removal and Recovery of Pharmaceuticals from water using sustainable magnetic and nonmagnetic biochars"
Tenure – Initial appointment will be for one year and extendable up to 3 years based on performance and project duration or till his services are required by the Project Director or till the validity of the project, whichever is earliest.
Fellowship –
Research Associate will be paid salary based on the following structure of the DST.
Category Emoluments per month
Research Associate-I Rs. 36,000/- + HRA (as per DST rule)
Research Associate-II Rs. 38,000/- + HRA (as per DST rule)
Research Associate-III Rs. 40,000/- + HRA (as per DST rule)
Research Associate may be fixed at a consolidated amount at one of the 3 pay levels given above depending on the qualification and experience to be recommended by the selection committee.
Qualifications –
Essential – Ph.D. in Chemistry/Environmental Sciences.
Desirable – Candidates with prior experience in the area of thermochemical conversion of biomass into biofuels and biochar, synthesis of naoparticles/ nanocomposites/magnetic biochars their characterization, surface chemistry and applications in water remediation with expertise in handling analytical techniques (GC, AAS, GC-MS etc) will be preferred.
Selected candidates will be called for interview by email only. No TA/DA will be paid to the candidates called for appearing in the interview.
The hard copy of the application along with the copy of bio data (indicating name, date of birth, age, essential/technical/professional qualifications, experience, research work, contact address, contact numbers, email), publications, a recent photograph with self attested photocopy of supporting documents should reach to Principal Investigator, Prof. Dinesh Mohan, School of Environmental Sciences, Jawaharlal Nehru University, New Delhi-110067, INDIA.
!!!ONLY HARD COPIES OF APPLICATIONS WILL BE ACCEPTED!!!
Prof. Dinesh Mohan
Room No 222
School of Environmental Sciences
Jawaharlal Nehru University, New Delhi-110067, INDIA.
Application Deadline: Application will be accepted until 04.11.2016.