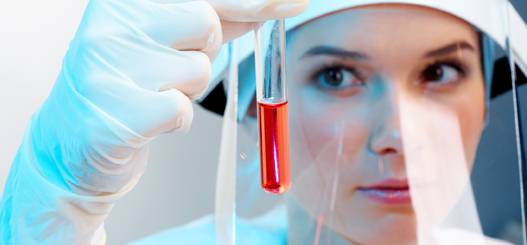 Walk-In Interview For Executives and Asst Managers @ Zydus Cadila
Zydus Cadila is a fully integrated, global healthcare provider, with strengths all along the pharmaceutical value chain. With a core competence in the field of healthcare, Zydus Cadila provides total healthcare solutions ranging from formulations, active pharmaceutical ingredients and animal healthcare products to wellness products. From a turnover of Rs. 250 crores in 1995, the group posted revenues of over Rs. 8600 crores in FY15. The group had posted a turnover of Rs. 4600 crores in FY 11, making it a billion dollar company. Recently, the group launched Exemptia, the world's first biosimilar for Adalimumab, the largest selling therapy worldwide for inflammatory arthritis.
Designation: Executive / Sr.Executive / Assistant Manager
Qualification: M.Sc /B.Sc (Chemistry)
Quality Control:
Candidate should have  hands on experience and relevant exposure in handling instruments like HPLC, GC, UV , wet lab, micro lab and chemical analysis of Raw Material . Must be familiar with cGMP requirements. Shop floor Operation in API / Bulk Drug Manufacturing.
Quality Assurance:
Candidate should be familiar with cGMP requirements/ Data Integrity / Quality Management System (QMS) / Engineering Activity / Technology transfer documentation/ Trending and APR/ shop floor Operation in API
/ Bulk Drug Manufacturing.
a) Data Integrity – Responsible for reviewing of HPLC and GC , QC SOP Compliances, Investigation activities, OOS , OOT and Data of quality control instruments.
b) Quality Management System – Handling change control, process validation, investigations of OOS, OOT, Deviations and of Market Complaint
c) Engineering Activity- Review of Equipment qualification documents, Water system, HVAC, Preventive maintenance and Calibrations.
d) Technology Transfer Documents – Review and issuance TTD to plant , review of master batch record also review of specification and STP of API, Intermediate, RM, In-process.
e) Trending and APR – Knowledge of Market complaint, Deviation, Incident, Change control for trending and evaluation for improvement in process and system.
Candidate should possesses excellent communication & interpersonal skills. Hands on exposure with software like SAP, LIMS, Track wise, MS Office etc.
Candidates having experience of working in regulatory approved plants and possesses sound knowledge of documentation, cGMP and SAP will be preferred.
Experience: 2 to 7 years API Pharma Candidates only
How To Apply:
Those who are unable to attend the Personal Interview may send their resume through e-mail at [email protected]. Please mention the position applying for on the top of envelope or subject in case of e-mail.
Details of the walk-in interview are as follows:
Date: 12 August 2016 (Friday) from 9:30 AM to 04:00 PM
Venue: Plot No 291, Cadila Healthcare Ltd,  Industrial Estate, GIDC, Dist :Bharuch, Ankleshwar, Gujarat