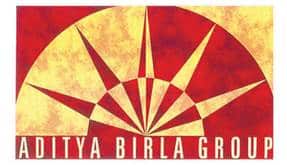 Introduction about the Business_1
A US $40 billion corporation the Aditya Birla Group is in the League of Fortune 500. It is anchored by an extraordinary force of over 136000 employees belonging to 42 different nationalities. The Group operates in 36 countries Australia Austria Bangladesh Brazil Canada China Egypt France Germany Hungary India Indonesia Italy Ivory Coast Japan Korea Laos Luxembourg Malaysia Myanmar Philippines Poland Russia Singapore South Africa Spain Sri Lanka Sweden Switzerland Tanzania Thailand Turkey UAE UK USA and Vietnam.Grasim Industries Limited an Aditya Birla Group company ranks among India's largest private sector companies. Grasims Pulp & Fibre business is a pioneer in Viscose Staple Fibre VSF a manmade wholly biodegradable fibre with characteristics akin to cotton. An extremely versatile and easily blendable fibre VSF is widely used in apparels home textiles dress material knitted wear and nonwoven applications. Grasims Pulp & Fibre business is the world's largest producer of Viscose Staple Fibre with consistent global market leadership.It operates in an integrated value chain involving plantation which the business has taken up in Lao PDR pulp manufacturing India Canada and Sweden and Fibre manufacturing India Indonesia Thailand and China.A Global Leader with operations in seven countries the Pulp & Fibre business touches customers across 63 countries with its brand Birla Cellulose.
1. Test fabrics, analyse and interpret results for (a) addressing customer complaints or (b) recommending new products for development 2. Test yarn, analyse and interpret results for (a) suggesting improvements in manufacturing process or (b) benchmarking the performance of fibres 3. Compile and manage the knowledge accrued at TRADC. Be the global reference point for technical information related to yarns and fabrics  produced at TRADC 4. Contribute innovative ideas to proactive seasonal collections 5. Provide product training to cross functional teams 6. Implement six sigma methodology in TRADC processes 7. Initiate joint technical projects with external partners 8. Initiate collaborative projects with ABCFRC and PFIC
 Masters in Textile Engineering / Textile Chemistry preferably Ph.D Mandatory Skills Excellent communication skills, strong interpersonal skills, ability to build and lead teams , influencing skills 
PRIMARY LOCATION : Gujrat,India
Indian Rupee (INR)
Reports to
:
Head – TRADC
Facilities, Amenities or Infrastructure_1
Birla Cellulosic has a self sufficient township with around 450 residential quarters Guest House Bachelors Hostel Auditorium Shopping Centre Hospital SBI Bank ATM centre CBSE School and Club. Birla Cellulosic is located at Kharach which is around 8 kms from Kosamba. Kosamba is located midway between Surat & Bharuch on the Main Railway line and between Ahmedabad and Mumbai on National Highway No. 8.
Last Date of Application
 21/05/2016, 11:59:00 PM