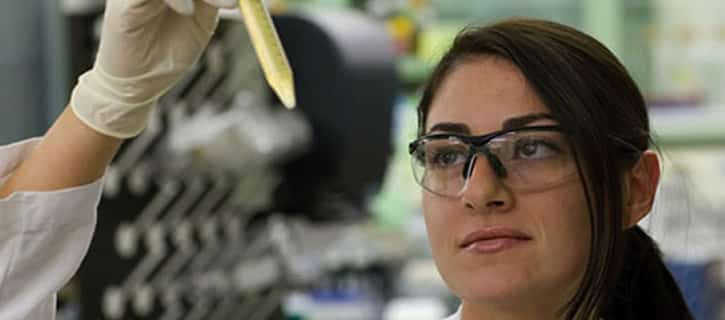 The Indian Institute of Technology Delhi is a public engineering institution located in Delhi, India. It is one of the IITs along with other Indian Institutes of Technology institutions in India. The Department of Biochemical Engineering & Biotechnology at IIT Delhi has a unique place in the development of biochemical engineering discipline in India. The Institute took an early note of the significant role that was to be played by biochemical engineers and biotechnologists in future industrial development of biotechnology related processes and products by initiating this activity in 1968.
Applications are invited for temporary or contractual post of Project scientist/ Project Engineer under the project entitled "Centre for Excellence for Flexible Electronics" at Samtel Centre for Display Technologies (SCDT), IIT Kanpur funded by DeitY (MCIT) New Delhi.
Position : Project Scientist/Project Engineer
No of Post : One
Minimum Qualification : PhD or + M.Sc + 3 Yrs of Exp./ M.Tech (in Chemistry/ Chemical Engg./ Pharmacy
Salary: Rs. 22000-2200-44000/- per month based on qualification
Duration of appointment : 1 year contract (may be extended)
Desirable Experience:
Synthesis of Nanomaterial and its characterization
Formulation of inks or paste and knowledge of additives
Ink and paste characterization like rheology, surface tension and viscosity
Annealing and sintering of thin film
Nature of work : The candidate's tasks and responsibilities will include:
Conducting research and development in large area flexible electronics that serves as a foundation for development of domestic industry in this field
Formulation of ink or paste and to test printability
Electrical and optical characterization of thin films
Prepare presentations and reports.
How to apply :
Application giving full details of qualification and experience with copies of relevant certificates and contact details of at least two references may be submitted in sealed envelope by 8th April, 2016 addressed to:
Dr. Ashish
Room No. 305,
Samtel Centre for Display Technologies
Indian Institute of Technology Kanpur, Kanpur-208 016 UP,
or email at [email protected]
Deadline : 08.04.16
Related Jobs :