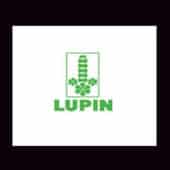 Lupin Limited is one of India's largest manufacturers of bulk actives and formulations. The principal bulk actives manufactured by it include Rifampicin, Pyrazinamide, Ethambutol (anti-TB), Cephalosporins (anti-infectives) and cardiovasculars. The company also possesses competencies in phytomedicines, in which medicines are made out of plant and herbal resources supported by the discipline of modern medicine.
Position : Officer QC
No of openings : 7
Experience : 1-3 years
Desired Profile : B.Pharma – Pharmacy; M.Pharma – Pharmacy | PG – M.Sc – Chemistry
Job Description :
Observation of Good Laboratory practices and Good Documentation Practices Quality Control Procedures.
Sampling, Analysis of raw material, packing material, in process materials, intermediate finished products, Finished Products and stability samples.
To check the test results against standards and time reporting.
On-time testing of input materials, in-process samples, intermediates and finished products manufactured at unit and Loan Licence units.
Follow all Good Laboratory Practices, Documentation Practices.
Should have handled audits from regulatory agencies such as USFDA, MHRA, WHO etc.
Related Jobs :