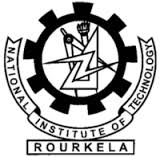 Applications are invited on prescribed format for the following assignment in a purely time bound research project undertaken in the Department of Chemistry (CY) of the Institute.
Name of the Temporary Post: Junior Research Fellow (JRF) – 01.
Name of the Research Project: "Nitrogen rich Covalent Organic Cage molecule based materials for Carbon Dioxide Capture applications".
Name of the Sponsoring Agency: SERB, DST, Government of India.
Tenure of the Project: 3 years. (May, 2016 to May, 2019)
Tenure of the Assignment: Extendable annually till completion of project, subject to satisfactory performance.
Job Description: Research work related to project.
Consolidated monthly compensation / Fellowship:Rs.16,000/- per month in 1st and 2nd year and Rs. 18,000/- per month in 3rd year for no GATE / NET qualified. Rs. 25,000/- per month in 1st and 2nd year and Rs. 28,000/- per month in 3rd year for valid GATE / NET.
Essential Qualifications and experience: M.Sc. in Chemistry with 65% mark or above. NET or GATE qualified candidates will be preferred.
Desirable Qualifications / Experiences : Prior research work experience in materials chemistry.
Accommodation: Bachelor accommodation in the Institute may be provided subject to availability.
For technical information on the project, the candidate may contact
the Principal Investigator at the following address:
Name : Dr. M. Jaya Prakash.
Address : Department of Chemistry (CY), National Institute of Technology (NIT), Rourkela-769 008.
Telephone No: 0661-246-2668(office), mobile: 9676648391.
E-mail: [email protected]
Eligible persons may apply in the prescribed format (available in the Institute Website) affixed with colour photographs to be submitted in duplicate along with photo copies of relevant certificates, grade / mark sheets, publications etc., to Asst. Registrar, SRICCE, National Institute of Technology, Rourkela, Odisha – 769 008 on or before 20.04.2016. The cover should be super-scribed clearly the post applied for & Name of the Project. Shortlisted candidates will be informed for the date of interview.
Mere possession of minimum qualification does not guarantee invitation to the interview. Candidates will be short listed based on merit and need of the project.
Asst. Registrar (SRICCE)