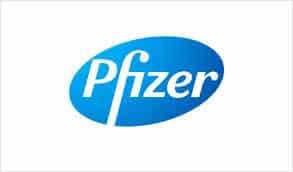 Job description
About Pfizer
A career at Pfizer offers opportunity, ownership and impact.
All over the world, Pfizer colleagues work together to positively impact health for everyone, everywhere.Our colleagues have the opportunity to grow and develop a career that offers both individual and company success;be part of an ownership culture that values diversity and where all colleagues are energized and engaged;and the ability to impact the health and lives of millions of people. Pfizer, a global leader in the biopharmaceutical industry,is continuously seeking top talent who are inspired by our purpose to innovate to bring therapies to patients that significantly improve their lives.
Role Description
The qualified candidate will take an active role in supporting new drug candidates by leading the analytical development strategies. The colleague will work with a cross-functional development team and apply a variety of analytical methodologies to support physical and chemical characterization of drug substances and drug products. The candidate should be proficient with a breadth of analytical methodologies (e.g. chromatography, dissolution, IR spectroscopy, mass spectrometry, particle size analysis and NMR), preferably with an expertise in one or more techniques. The colleague should also be proficient with a wide-variety of software and information systems and have
a demonstrated ability to learn new techniques and solve complex analytical problems. Experience with data modeling, simulation and prediction is also desired.
Responsibilities
*As a lead project analyst the candidate will be responsible for developing analytical strategies for pharmaceutical substances and products; developing and validating analytical methods; isolating and identifying impurities; and developing impurity control strategies.
*Direct interaction and effective collaboration with project team members, including presenting data at project team meetings; critical review of data; and active involvement in solving technical challenges that arise during development.
*Team interaction is critical and the colleague must be able to collaborate with and mentor peers as well as effectively interact with leaders as part of a multi-disciplinary team and thrive in a fast-paced environment.
*The colleague should have a demonstrated ability to learn new techniques, solve complex analytical problems, prepare technical reports; and evaluate new instrumentation or analytical techniques.
*Attention to detail, strong organizational skills, the ability to multitask, and effective interpersonal and communication skills are required.
Qualifications
EDUCATIONAL BACKGROUND:
*MS or Ph.D. (Analytical Chemistry or related field) + relevant experience
WORK EXPERIENCE/SKILLS:
*5-10 years (MS) or 0-4 years (Ph.D.) of relevant industrial experience in a GMP lab environment.
*Demonstrated ability to meet project milestones with minimal supervision, to interact with multi-disciplinary teams, and to manage expectations for specific projects.
*Experience in problem-solving skills and delivery of technology/transfer/submission-ready technology, data and documents.
*Demonstrated oral and written communication skills, especially adherence to laboratory notebook practices and colleague mentoring.
*Experience with instrument troubleshooting and a wide-variety of software and information systems (e.g. electronic lab notebooks, Empower and LIMS).
PHYSICAL/MENTAL REQUIREMENTS
Ability to work in a laboratory environment performing experiments. Ability to perform data analysis.
EEO & Employment Eligibility
Pfizer is committed to equal opportunity in the terms and conditions of employment for all employees and job applicants without regard to race, color, religion, sex, sexual orientation, age, gender identity or gender expression, national origin, disability or veteran status. Pfizer also complies with all applicable national, state and local laws governing nondiscrimination in employment as well as work authorization and employment eligibility verification requirements of the Immigration and Nationality Act and IRCA. Pfizer is an E-Verify employer.