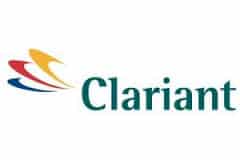 Job Description
Provide analytical support comprising of instrumental analysis, timely evaluation, documentation and release of results.
Ensure that all instruments are maintained in good working condition
Confirm compliance with all safety / ESHA standards, good laboratory practices
Guide and advance people in technical skills, working methods and analytical procedures
Develop and nurture contacts with external analytical facilities for outsourcing of services not available in-house
Contribute to budget, capex planning and monitoring costs
Provide advice and support to customers, whenever necessary.
Desired Skills and Experience
Ideal age profile should be around 35-40 years
PhD in Analytical Chemistry with a total experience of 5 to 8 years, post Ph.D.
1st class mandatory for SSC, HSC, B.Sc & M.Sc.
Sound knowledge in instrumental analytics like GC, HPLC-MS, GPC, DSC, TGA, Surface Tensiometer, Microscopy, NMR etc.
Experience and knowledge of interpretation of results using multiple analytical techniques
Prior work experience (chemical industry), preferably in an MNC organization, with accredited labs like NABL
Excellent knowledge of English, written and oral
Excellent interpersonal, communication, presentation and networking skills
Good strategic mind combined with strong analytical skills; self starter
Strong organizational skills
Understands the sensitivities of cross geographic working.