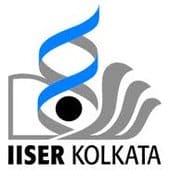 INDIAN INSTITUTE OF SCIENCE EDUCATION AND RESEARCH KOLKATA (IISER Kolkata) was established in 2006 by the Ministry of Human Resource Development (MHRD), Government of India. IISER Kolkata is designed to reach the prestigious position in the global setting that IISc, IIMs and IITs presently enjoy. IISER Kolkata is an autonomous institution awarding its own degrees. The central theme of the IISER Kolkata is to integrate education with research so that undergraduate teaching as well as doctoral and postdoctoral research work could be carried out in symbiosis.
Applications are invited from the citizens of India for Junior Research Fellow position in the ICAR sponsored project undertaken in the Department of Chemical Sciences, IISER Kolkata. This temporary position is for a period of 1 Year and extendable up to the duration of the project subject to satisfactory performance. The requisite qualification, experience, etc. are given below:
Position : JRF
No of Post : One
Funding Agency : Indian Council of Agricultural Research (ICAR)
Job Description : The JRF will be involved in the synthesis of various nanoparticles to be used in the germination and growth of plant crops. The candidate will actively participate in the synthesis and characterization of these nanomaterials while
remaining actively involved in all complimentary activities related to the project.
Desired Profile : Motivated candidates with 2 years Master's degree in Chemistry/Biology securing minimum 90% marks and NET qualified OR with a Ph.D. degree (within five years) in Biological Sciences and consistently good academic record can apply. Candidates with experience in the synthesis of nanomaterials will be preferred.
Salary : Rs. 25,000/- + 30% HRA per month
How to apply :
Eligible candidates may apply to Dr. Sayan Bhattacharyya ([email protected]). The application email should contain the subject "ICAR JRF Application". The application should include a cover letter and CV of the applicant as attachments.
Deadline : 22.02.16
Related Jobs :